Efficiency and power delivery are promised to get significantly improved.
It is officially announced by Ford Philippines that the Ford Ranger 2018 and Ford Everest 2018 will soon receive significant engine updates, though nothing more specific has been disclosed. At the moment, the Blue Oval only reveals that the two models will get drastic improvement in terms of power delivery and efficiency.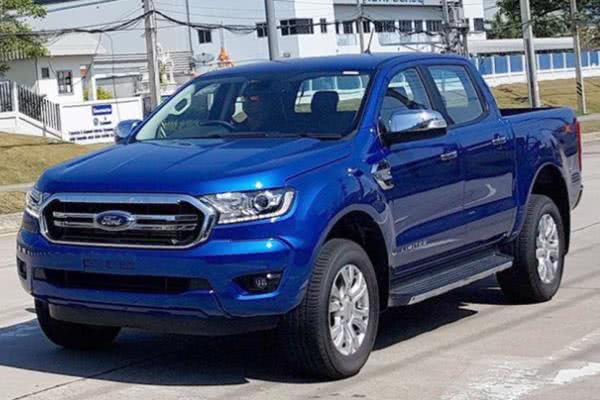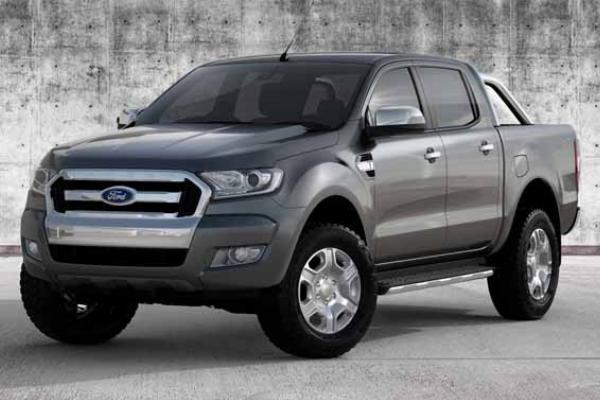 ​
The Ford Ranger 2018 facelift spotted in Thailand (left) vs. the current-gen Ranger
The current Ranger and Everest are both powered by a 2.2L, 4-cylinder and a 3.2L, 5-cylinder Duratoq turbo diesel engine options. The former is claimed to produce 160 PS and 385 Nm of torque, while the latter is capable of giving 200 PS and 470 Nm of torque.  Expected to improve the current output figures, the new engine updates, therefore, probably are new turbochargers or enhanced ECU (Engine Control Unit).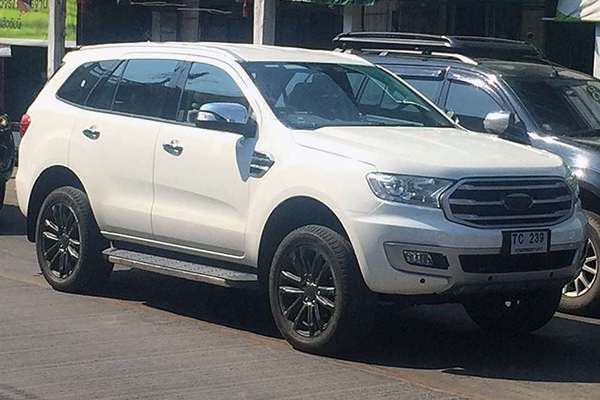 The facelifted Everest spied on Thai roads was almost unconcealed
It is also rumored that the 2018 Ranger and Everest might see the introduction of Ford's EcoBlue technology which is popularly found on 2.0L inline four diesel engine manufactured by the Blue Oval for the European market.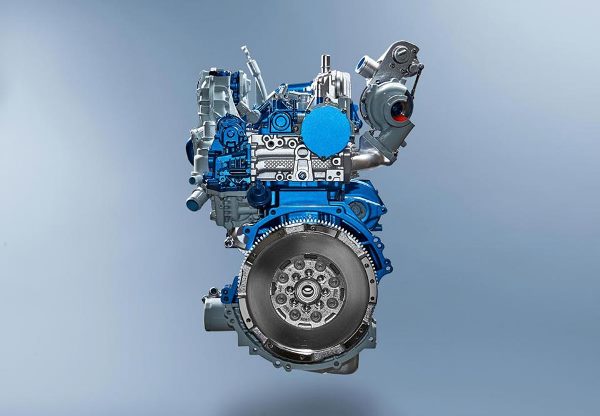 There is a possibility that the two models will come equipped with Ford's EcoBlue technology
While waiting for further announcement from Ford, let's take a sneak peek at facelifted versions of the Ford Ranger 2018 and Ford Everest 2019 spied testing on Thailand roads:
Please find below the latest price list of the Ford Ranger and Everest in the Philippines (with the new excise taxes):
Ford Everest 2018 price in the Philippines

| Model | 2017 SRP | 2018 SRP | Difference |
| --- | --- | --- | --- |
| Ford Everest 2.2 Ambiente 4x2 MT | ₱1,399,000 | ₱1,518,000 | ₱119,000 |
| Ford Everest 2.2 Ambiente 4x2 AT | ₱1,459,000 | ₱1,578,000 | ₱119,000 |
| Ford Everest 2.2 Trend 4x2 AT | ₱1,599,000 | ₱1,718,000 | ₱119,000 |
| Ford Everest 2.2 Titanium 4x2 AT | ₱1,839,000 | ₱1,918,000 | ₱79,000 |
| Ford Everest 3.2 Titanium+ 4x4 AT Premium Package | ₱2,239,000 | ₱2,288,000 | ₱49,000 |
| Ford Everest 2.2 Titanium+ 4x2 AT Premium Package | ₱1,989,000 | ₱2,058,000 | ₱49,000 |
Ford Ranger 2018 price in the Philippines

| Model | 2017 SRP | 2018 SRP | Difference |
| --- | --- | --- | --- |
| Ford Ranger 2.2 XLT 4x2 AT | ₱1,259,000 | ₱1,188,000 | -₱71,000 |
| Ford Ranger 2.2 Wildtrak 4X2 MT | ₱1,429,000 | ₱1,328,000 | -₱101,000 |
| Ford Ranger 2.2 Wildtrak 4X2 AT | ₱1,489,000 | ₱1,388,000 | -₱101,000 |
| Ford Ranger 2.2 Wildtrak 4X4 MT | ₱1,539,000 | ₱1,428,000 | -₱111,000 |
| Ford Ranger 2.2 Wildtrak 4X4 AT | ₱1,599,000 | ₱1,488,000 | -₱111,000 |
| Ford Ranger 3.2 Wildtrak 4X4 MT | ₱1,709,000 | ₱1,568,000 | -₱141,000 |
| Ford Ranger 3.2 Wildtrak 4X4 AT | ₱1,769,000 | ₱1,628,000 | -₱141,000 |
| Ford Ranger 2.2 XLS 4x2 MT | ₱1,059,000 | ₱998,000 | -₱61,000 |
| Ford Ranger 2.2 XLS 4x4 MT | ₱1,219,000 | ₱1,138,000 | -₱81,000 |
| Ford Ranger 2.2 Cab and Chassis 4x2 MT | ₱720,000 | ₱720,000 | 0 |
| Ford Ranger 2.2 Single Cab 4x2 MT | ₱780,000 | ₱780,000 | 0 |
| Ford Ranger 2.2 Base 4x2 MT | ₱909,000 | ₱868,000 | -₱41,000 |
| Ford Ranger 2.2 FX4 4x2 MT | ₱1,299,000 | ₱1,208,000 | -₱91,000 |
| Ford Ranger 2.2 FX4 4x2 AT | ₱1,359,000 | ₱1,268,000 | -₱91,000 |

Recent posts