Bonkers and yet environmentally friendly.
By now it is pretty obvious that most car makers are hard at work to provide the world with sustainable transportation. Their primary weapon in this endeavor is of course electric power. Specifically, hybrid powertrains, and full-on electric propelled cars.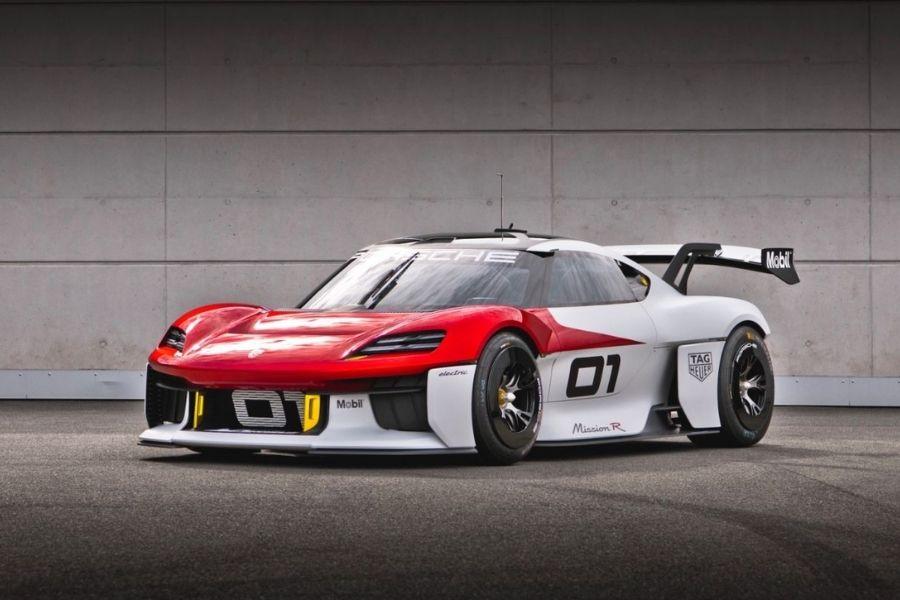 The Porsche Mission R concept car
Apart from being more environmentally friendlier than combustion engines, electric cars have already shown their potential for performance. And trust us, some of the EV models they're cooking up are no joke when it comes to speed.
Porsche, one of the most recognizable performance car brands, is one of those companies making continuous progress in the world of performance EVs. And lately, the brand has shown off its latest electrified monster: the Mission R concept track car.
Designed for GT racing, the Mission R's two electric motors can produce up to 1,090 horsepower that is then delivered to its four wheels. After all, it has one engine for the front axle and another for the rear. This allows it to achieve a 0 to 100 km/h time in 2.5 seconds, according to the German automaker.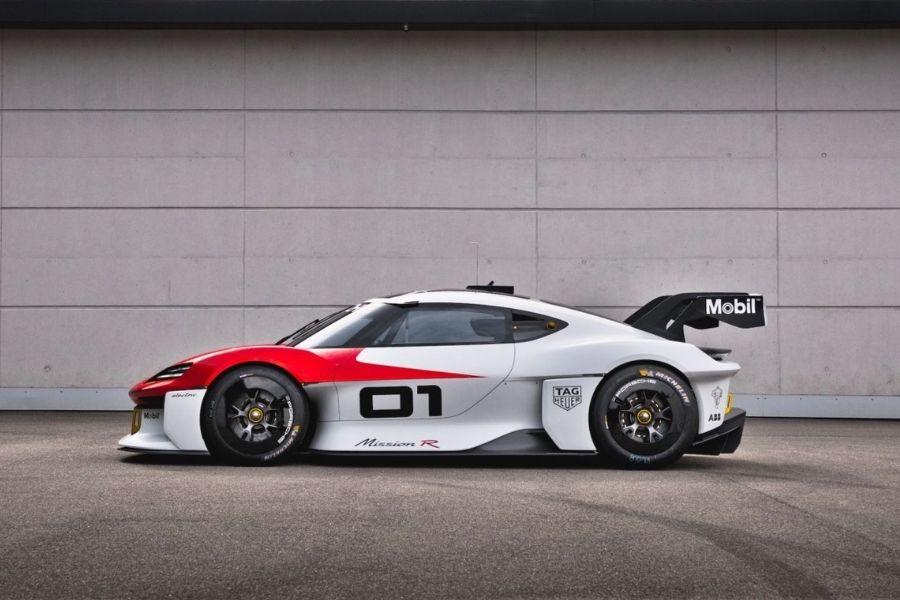 The Mission R from the side
Besides the monstrous power though, another notable thing about the Mission R is that its body also uses sustainable materials. For instance, its doors, rear and front wings, side panels and many other pieces are actually made out of a biofibre composite material based on Flax fibers. For the many who aren't aware what that is, Flax fibers are a product of the Flax plant's stem. It is roughly as light as carbon fiber, and its production involves less carbon emissions.
The car also utilizes a carbon fiber cage or what the German marque calls as the car's "exoskeleton". It not only provides a great deal of rigidity to the car, but it also complies with the FIA requirements for driver protection.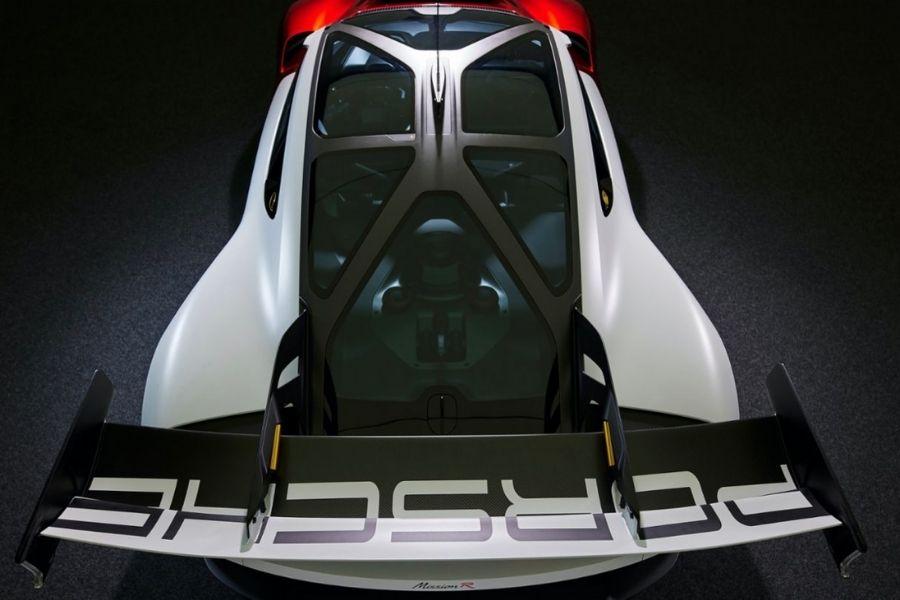 The Mission R's exoskeleton
The Mission R's massive 380mm front and 355mm six-piston brakes are also interesting, as also has regenerative braking. At most, it can recover more than 50 percent of the energy used, in any driving situation as the brand claims.
For now, Porsche is yet to reveal when the Mission R will progress into a real race car. Regardless, its mere existence is another clear proof that there is indeed a place for driving enthusiasts and speed fiends in the combustion-free world of the future.
For more car news, car reviews, and car maintenance tips, keep it here on Philkotse.com.
Know more about Porsche

In the Philippines, PGA Cars is the official distributor of this legendary car brand through Porsche Center Philippines. The establishment opened in 2005 and it features a showroom displaying a grand collection of the automobile company's latest releases. If you're looking for a more convenient way to browse Porsche cars, Philkotse offers a wide selection of new and old models plus you can enjoy exciting promos and deals. Also, know the latest news, reviews, and information about your other favorite car brands.

Cesar G.B. Miguel
Author
Recent posts