Polymetal Grey Mazda2 adds to many reasons why we're jealous of Japan
We want the Polymetal Grey on the Mazda2 and we want it bad.
There are many things in Japan that we're jealous of. The numerous Japanese Domestic Market (JDM) models, legit sushi restaurants with legit, bordering on artistic food preparation, and of course, the touge, which are several winding mountain roads with hundreds of kilometers in length.
Now, another new Japanese exclusive that we're jealous of has popped up, and it's courtesy of the Mazda2's drop-dead gorgeous Polymetal Grey.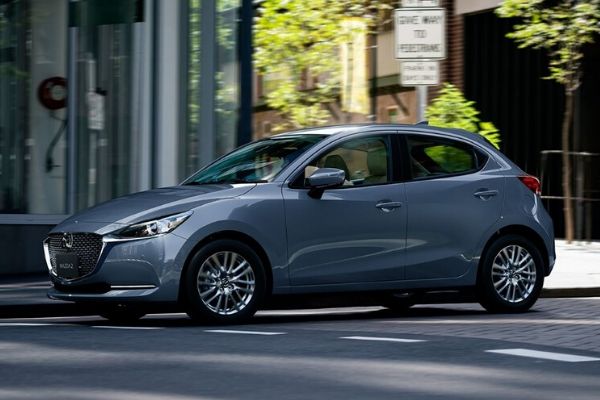 Fluid and graceful. Just as the Kodo Design Language intended
Mazda2 Polymetal Grey Metallic: It just stands out
Sure, the Mazda2 will look great in any color. But when a Mazda model comes in Polymetal Grey Metallic, it further highlights what the Kodo design language can offer a car owner. For starters, the reflective sheen on the Mazda2's smooth surfaces is much more fluid-looking in comparison to other colors. Think of the T-1000 from Terminator 2.
So essentially, the color in question makes the things that surface of the car reflect, move and dance more on the surface of the vehicle especially where you'll likely see the Mazda2 in a well-lit, city.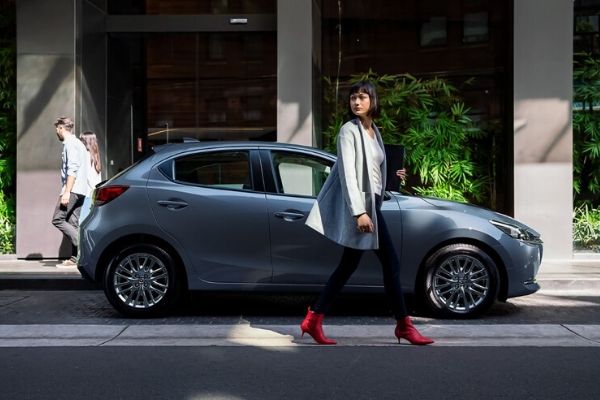 Polymetal Grey, despite its name, is actually a bit bluish
>>> Related: Mazda 2 2020: Let's take a good first look!
Apart from that, the said color juxtaposes the lack of character lines on the car, and how Mazda made that work. It makes the designs of the wheels, the rear and front lights, as well as the silhouette of the Mazda2 pop out.
And yes, it's a subtle color but it gives this quiet, assured, confident look which we're sure many of you will appreciate.
Currently, Mazda's Polymetal Grey Metallic paint job is only available for the locally-available Mazda CX-30 and the Mazda3 Sportback. Like on the Mazda2, the said color makes these two models more reflective, especially for the latter model.
The Polymetal Grey Mazda2 is only available in Japan for now. However, it's only a matter of time until Mazda Philippines brings in that gorgeous looking color and we're hoping that time will come soon.
For more automotive news, keep reading here on Philkotse.com.
Author
Cesar learned how to drive a car years before he got his license. Today, he's still looking for that perfect '90s Japanese coupe to drive into the sunset while listening to Crazy Little Love by Nuage. Also has a thing for badass off-road vehicles and weird engine swaps.