Spoiler alert. It's going to function as a company car.
Launched just a couple of days ago, the Mitsubishi Outlander PHEV has floated in the minds of many Mitsubishi fans here in the Philippines. It's Mitsubishi Motors Philippines Corporation's (MMPC) first ever hybrid vehicle, and it's another model that can fulfill a primarily family carrying role.
As a proof that many are indeed excited for the Outlander PHEV's arrival, MMPC has revealed that it has already delivered its first Outlander PHEV unit. The lucky person however isn't just some customer. Instead it's Mr. Keeichi Matsunaga, the General Manager of Mitsubishi Corporation Manila Branch. It won't be used as his personal vehicle though. Instead, this particular Outlander PHEV unit will function as the said company's official vehicle.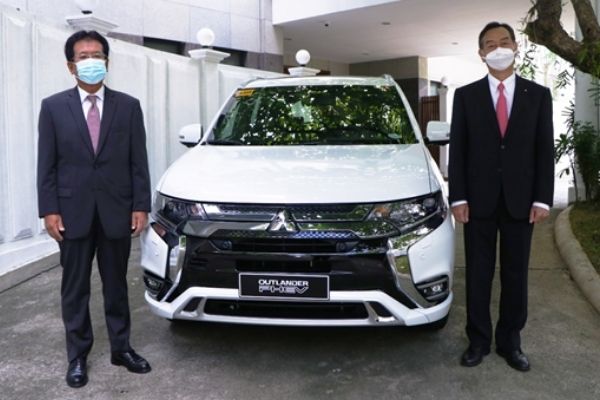 MMPC President Mr. Mutsuhiro Oshikiri and MC Manila Branch Manager Mr. Keiichi Matsunaga with the Outlander PHEV
The Mitsubishi Corporation that Mr. Matsunaga manages is a direct arm of Mitsubishi Corporation (MC), which is a separate company from MMPC. MC however, is currently a 20 percent shareholder of MMPC.
With the delivery of the Outlander PHEV unit, this signals more collaborations between MC and MMPC. This cooperation will involve more self-sustaining and environmentally friendlier technologies available locally. This potentially means that MMPC might be introducing more hybrid vehicles and related technologies to the local market.
Regarding this, here's what Mr. Mutsuhiro Oshikiri, the President and CEO of MMPC has to say:
"With the initial transaction of Outlander PHEV to Mitsubishi Corporation (MC), MMPC is excited to jumpstart a collaboration between the two companies that is geared to promote environment friendly and self-sustaining technology. As announced in January, we plan to integrate Vehicle to Home (V2H) showcase facilities to some of our pilot dealers. We hope that in the future, we can also collaborate with MC to accelerate the introduction of renewable and self-sustaining power supply systems to MMPC."
As for the Outlander PHEV itself, it has already been around since 2013. While its most recent version has only been introduced to our shores recently, it is already available in more than 60 countries. Its worldwide sales even reached up to 260,000 units in August 2020 alone. This makes it one of the best-selling PHEVs globally.
>>> Related: A complete guide to Mitsubishi cars in the Philippines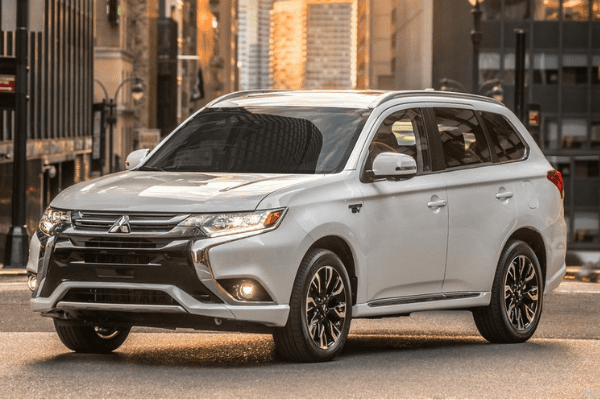 The Outlander PHEV costs Php 2,998,000 here in the Philippines
For more exciting automotive news, keep reading here on Philkotse.com.

Know more about Mitsubishi Outlander 2022

The Outlander PHEV 2022 is the latest entry of three-diamond brand Mitsubishi into the Philippines market's crossover segment. It is offered in the local market with one variant only and the Mitsubishi Outlander 2022 price Philippines is Php 2,998,000. Under the hood of the Mitsubishi Outlander PHEV lies a naturally aspirated 2.4L inline-4 MIVEC gasoline engine that generates 128 horsepower and 199 Newton-meter of torque. This is paired to a hybrid system, with the electric motors delivering up to 70 hp and 195 Newton-meter of torque. Another powertrain feature is the Super All-Wheel Control (S-AWC) 4WD System.
Dimensions-wise, the Outlander PHEV is 4,695 mm long, 1,800 mm wide, and 1,710 mm tall. It also gets a ground clearance and wheelbase rated at 190 mm and 2,670 mm, respectively. This Mitsubishi model is almost on a segment of its own as not a lot of compact crossovers in the country such as the Honda CR-V and Subaru Forester utilize a plug-in hybrid (PHEV) system.

Cesar G.B. Miguel
Author