A pretty penny for a car that's pretty fast.  
A year after Nissan premiered the 2023 Z sports coupe, the automaker has released pricing for the U.S. market. The seventh-generation model will be sold in six variants across three trim levels for American customers, with the range-topping Z Proto Spec reaching $60,367 (Php 3.34 million) with all options locked in.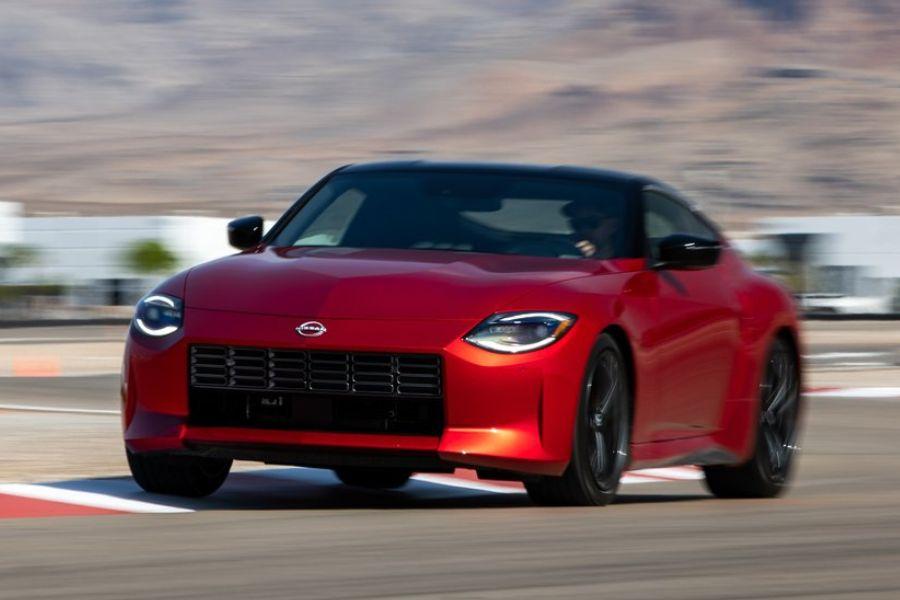 Nissan has revealed prices in the U.S. for the 2023 Z sports coupe
This comes ahead of the model's impending North American launch, originally scheduled for the second quarter of 2022 but pushed back due to supply chain issues. Nissan previously announced the latest Z car's price table for the Japanese market. 

The new Nissan Z will be available in base Sport, midrange Performance, and flagship Proto Spec trims, each offered with a choice of either a 6-speed manual or 9-speed automatic gearbox. Common to all versions is a 3.0-liter twin-turbo gasoline V6 power unit generating 400 horsepower and 475 Nm of torque.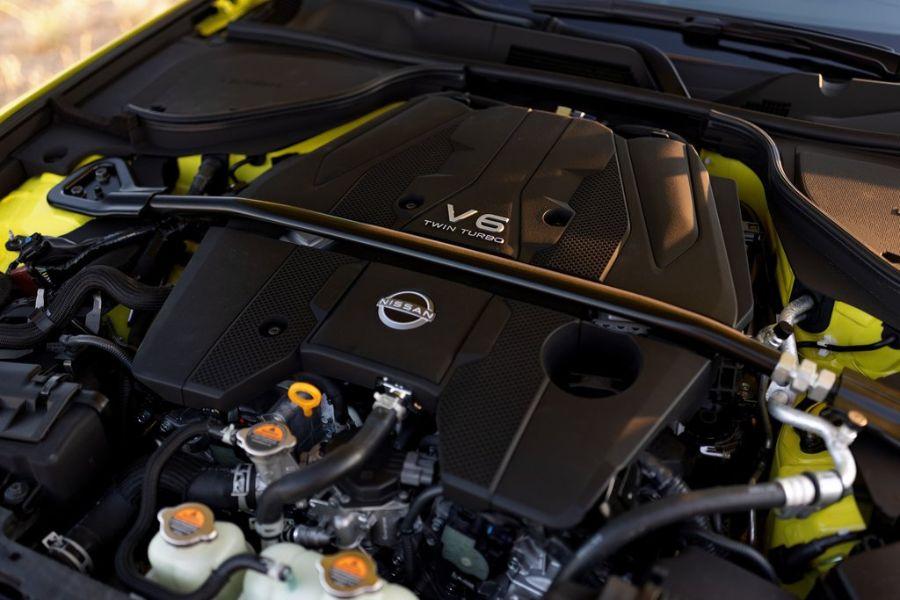 This is the same power unit found under the hood of the 13th-generation Nissan Skyline
Specific hardware differentiates each trim, as the Performance grade comes equipped with a limited-slip differential and 19-inch alloy wheels concealing bigger brakes. For accommodations, it features leather seats and a 9.0-inch infotainment screen patched to eight speakers.      

Meanwhile, the Proto Spec trim boasts a two-tone body rendered in Ikazuchi Yellow TriCoat and Super Black, accented by yellow brake calipers behind bronze-colored alloys. Yellow trim is present on the upholstery as well. Only 240 Z Proto Spec units will be offered to U.S. buyers.  
|  Trim level  | Transmission  |  Price (Dollar/Peso) |
| --- | --- | --- |
|  Z Sport  |  9-speed automatic | $41,015 / Php 2.28 million |
|  Z Sport  |  6-speed manual | $41,015 / Php 2.28 million |
|  Z Performance  |  9-speed automatic | $51,015 / Php 2.83 million   |
|  Z Performance |  6-speed manual | $51,015 / Php 2.83 million |
|  Z Proto Spec |  9-speed automatic | $55,310 / Php 3.07 million    |
|  Z Proto Spec |  6-speed manual | $55,310 / Php 3.07 million |
U.S. prices for the 2023 Nissan Z include destination fees 
And then, there are the accessories mentioned earlier for those who want to personalize their Z car a bit more. Customers pay $335 (Php 18,575) for splash guards, plus $175 (Php 9,700) for a clear hood protector. Additional dual stripes on the hood and rear cost $595 (Php 33,000), while ground accent lighting is priced at $395 (Php 22,000). 
An even bigger budget is needed for interior embellishments, starting with illuminated door sill plates at $500 (Php 27,700). There is also an optional integrated dashcam for $360 (Php 20,000), apart from a $400 (Php 22,000) bundle which includes carpeted floor mats, a first-aid kit, and owner's manual portfolio.  
We think that the stock version of the 2023 Nissan Z is already pretty impressive. Now if only Nissan Philippines can be persuaded to release it in our market.      

Our mobility updates won't cost you a thing at Philkotse.com.


Joseph Paolo Estabillo
Author