Next-gen Toyota RAV4 2019 looks even bolder in new rendering
The all-new Toyota RAV4 2019 is completely different from the current model.
It is a matter of fact that crossovers have received increasing favors from worldwide car enthusiasts during the past few years. Until now, the demand for this type of vehicle still doesn't show any sign of reducing. As a result, the competition among crossover models is getting more intensive than ever with growing number of new or refreshed CUVs entering the motoring market from almost every car manufacturer.
A clear proof for this trend is the next-gen Toyota RAV4 2019 which was previously spotted testing in the wild wearing heavy camouflage. The RAV4 made its debut at the Los Angeles Auto Show in 2012 and received a nip and tuck in 2015. So, it's about time for a brand new RAV4. According to the spy photos, although the majority of the crossover's exterior was under cover, its silhouette alone signals enough about an upcoming completely-redesigned Toyota RAV4.
>>> Read more: Next-gen Toyota RAV4 2019 spotted for the first time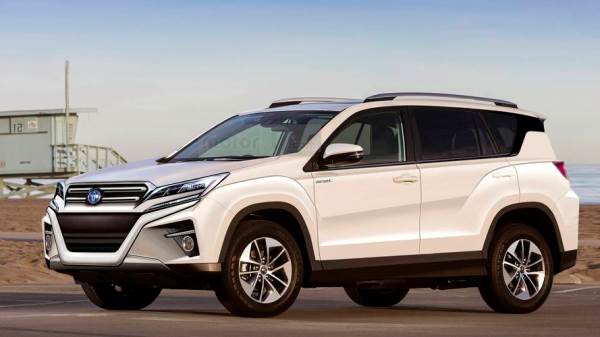 The proposed Toyota RAV4 2019 seems to get an even bolder look than the current model
Looking at the rendering, the proposed RAV4 seems to get an even bolder look than the already-looking-good current model. In detail, the car's front fascia features a more upright grille with the headlights sweeping up towards front wheel arches. Meanwhile, the side pofile is further highlighted by specially-designed lines curving up from the side to the rear wheels and the tail lamps.
It is possible that the fresh Toyota RAV4 2019 could borrow some styling cues from the FT-AC concept which was introduced at the 2017 Los Angeles Auto Show. However, there is unlikely that the RAV4 will feature rugged off-road capabilities. Since this has always been the best-selling vehicle of Toyota in the US market, it looks like the Japanese automaker won't want to disrupt the sales figures with a drastic revision. What can be expected from the rendering is that the next generation RAV4 could look completely different from the current offering.
Some spy shots of the next-gen RAV4: