It doesn't look that different from the current model. 
There are many rumors and speculations surrounding the next-generation Mazda CX-5. For that matter, there are also some spy shots and 3D renders floating around. One of the first ones of these spy shots was taken by a driver in southern California and was submitted to TFLnow, a car-oriented YouTube channel. 
The reportedly new Mazda CX-5 [Video: TFLnow]
Now as far as the spy shots are concerned, the upcoming CX-5 is still a compact, two-row, five-door crossover. No surprises there. But then again, there's the fact that the pictured prototype doesn't have much in the way of body cladding, which is of course in contrast to the current model, as well as the number of 3D renderings done of the next-gen model. 
Apart from that, the roofline also looks much straighter than before. There's still a noticeable dip as it progresses towards the rear, but it's much more level. The rear is also equipped with new taillights, and the front gets a pair of different-looking headlamps as well. 
Compare those spy shots with this 3D rendering done by Motor, a Spain-based automotive site. It is based on the said spy shots, but it does bear thick body cladding. It also features a new bumper as well as a new pair of headlamps. Overall, it still bears the Kodo design language, although the artist gave it a much wider rear quarter window and a thinner, more conservative-looking D-pillar. Regardless the spy shots and the 3D rendering above is showing a design that doesn't actually depart much in terms of exterior looks. So, how about the next-gen CX-5's mechanical bits?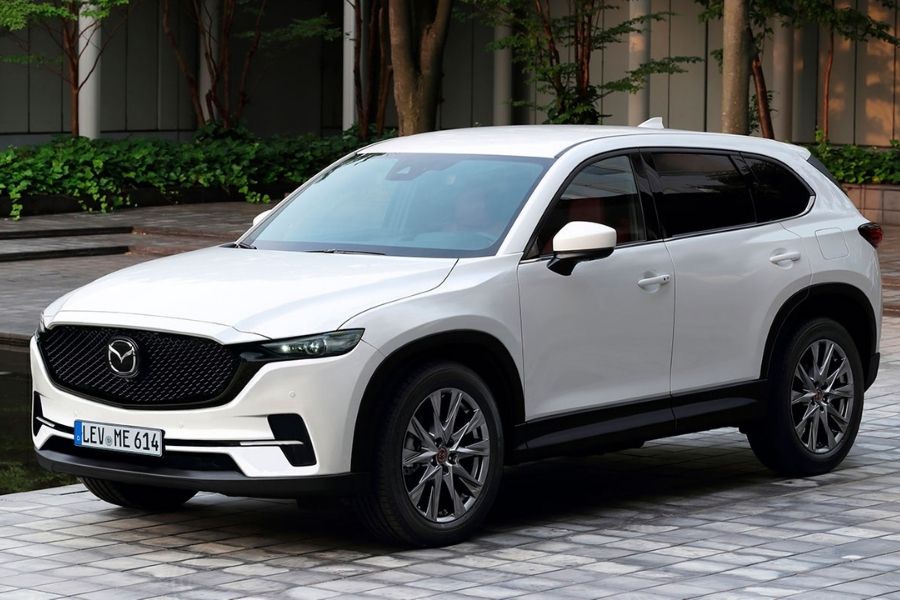 A 3D rendering of the next-generation Mazda CX-5 [Photo source: Motor]
According to TFLnow, the CX-5 also looks like it's an all-wheel-drive with a rear-wheel-drive bias. There aren't many details purporting this, but a report from Mazda's home country of Japan has surfaced a year earlier saying that the next iteration of the said crossover will be sharing a rear-wheel-drive platform with the Mazda6. Many are doubting this and thus have pointed out that it will keep using a front-wheel-drive platform. There's no way of confirming either of these, so we'll just have to wait and see until Mazda releases more information. 
Regarding engines, we're hoping that the new CX-5 will be blessed with the new inline-6 engines the Japanese carmaker is currently developing. If the new crossover will be getting this reportedly sportier engine, it will certainly be more powerful than the inline-4 SKYACTIV engines that the current version is using.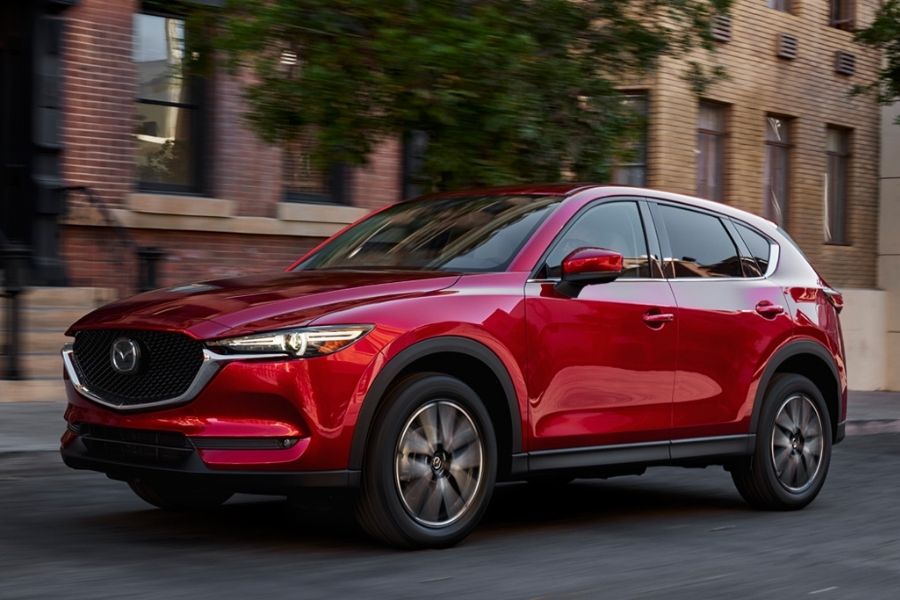 The current Mazda CX-5
As with most speculations, take what we've mentioned above with a healthy grain of salt. Also, we can also expect that the final production version of the next-gen CX-5 might also look different than the prototype.  
For more automotive news, keep reading here on Philkotse.com. 
Know more about Mazda CX-5 2021

<p>The Mazda CX-5 is a compact crossover, the first model to carry the carmaker&#39;s Kodo design language previewed on the Shinari concept in 2010. It is also the first to feature Mazda&#39;s full complement of SKYACTIV technologies, combining a rigid yet lightweight platform with efficient powertrains that reduce fuel consumption.&nbsp;&nbsp;<br /> <br /> For the Philippine market, the CX-5 is currently sold in four variants: 2.0 Pro FWD, 2.0 Sport FWD, 2.0 Sport AWD, and 2.2 Signature AWD.&nbsp;&nbsp;</p>

Cesar G.B. Miguel
Author