The Hyundai Tucson 2019 is redesigned by Hyundai Beijing, promising a more aesthetic look; or not?
It is recently reported that Hyundai Beijing is preparing for the Chinese-spec Hyundai Tucson (facelift) with a totally transformed fascia. While many expect a much more aesthetic enhancement compared to the original, this version may fail to meet even basic principle of design.
Facelifted Hyundai Tucson 2019 has a strange (if not weird) front look with unparalleled curves and angles. From the lighting systems to the rigid Cascading grille, they all present an awkward combination of random features from available models, namely Hyundai Encino (or Hyundai Kona as we usually call) and Hyundai Santa Fe 2018.
>>> Related: Complete guide to the current Hyundai Tucson in the Philippines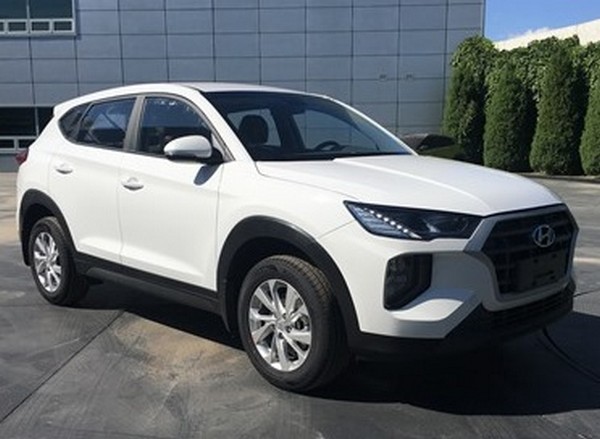 The front look of Chinese-spec Hyundai Tucson (facelift)
Fortunately, the rear looks less weird. The red stripe connecting 2 tweaked taillights does not cause strain for spectators, nor does it improve the aesthetic value to the model though. Meanwhile, the recess for license plate seems to be expanded a little bit, which may highlight the rear design.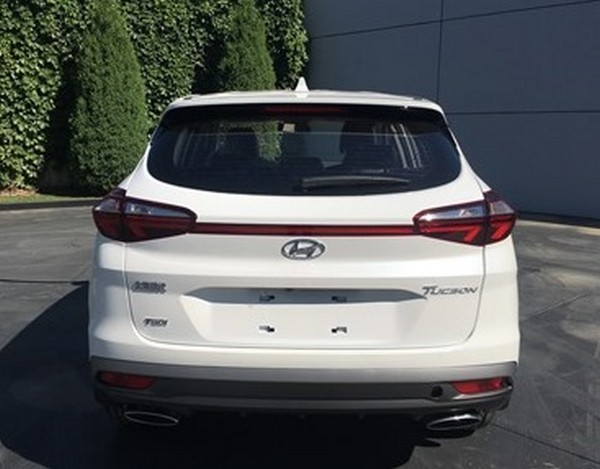 The rear end looks better than the front design
To give a comparison, the current Hyundai Tucson 2018 for China market measures 4,545 mm in length, 1,850 mm in width and up to 1670 mm in height and runs on two engine options: a 1.6-litre turbocharged petrol engine and a 2.0-litre naturally aspirated petrol engine. Even though official information related to the refreshed Hyundai Tucson 2019's engine hasn't been announced yet, we may expect something similar to a 2.0L naturally aspirated petrol mill as found in the previous version.
For other markets including the Philippines, the facelifted model of this auto may all look the same on the global scale. Its official premier is said to be scheduled in the first half of 2019.Latest updates on upcoming Hyundai cars can be found in our Complete guide to the Hyundai Philippines' local lineup. Let's wait and see.

Know more about Hyundai Tucson 2022
The 2023 Hyundai Tucson is a five-seater compact crossover. Locally, this model has two variants. There's the GLS+ 2.0 CRDi, and the 2.0 GLS AT. The CRDi model is diesel, while the other one is gasoline. They then have a price of Php 1,840,000 and Php 1,570,000 respectively.
Under the hood, the GLS+ CRDi variant uses a 2.0-liter turbodiesel engine that can make up to 183 horsepower and 416 Nm of torque. The GLS meanwhile gets a 2.0-liter gasoline mill that can churn out 153 horsepower and 192 Nm of torque.
For transmissions, the diesel variant uses an eight-speed automatic tranny. The gasoline version meanwhile uses a six-speed automatic tranny. Both variants are front-wheel-drive.
Size-wise, the new Tucson is 4,630mm long, 1,865mm wide, and 1,665mm in height. They also come with a wheelbase length of 2,755mm, and a ground clearance of 181mm.
Locally, the Hyundai Tucson competes against the likes of the Toyota RAV4, Mazda CX-5, Chery Tiggo 5 Pro, Subaru Forester, Peugeot 3008, among others.