The Japanese carmaker has European rivals in its crosshairs.
Outside of SUVs, rear-wheel drivetrains are something of a novelty as carmakers pursue lower costs and higher efficiency. Mazda is one of those, but the next iteration of the Mazda6 could be making a return to the longitudinal driveshaft.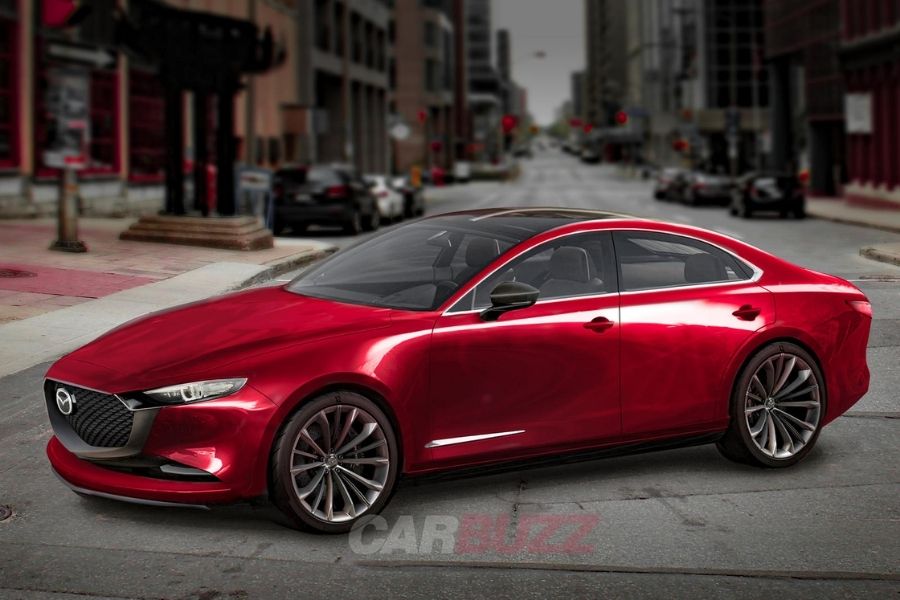 The upcoming Mazda6 could pose a serious challenge to European stalwarts [Image: Carbuzz]
That's just one of the things being anticipated on the upcoming fourth generation of the midsize sedan. U.S. auto website Carbuzz dropped a render of what the new Mazda6 could look like, rumored to challenge what its European rivals have to offer. The specific target in this instance is BMW, with Mazda placing the Teutonic icon squarely in its crosshairs.
As previously reported on this space, design cues will primarily be inspired by the Mazda Vision Coupe Concept, itself based on a rear-wheel-drive platform. The new chassis brings increased dimensions over the current model, resulting in a more visually imposing silhouette.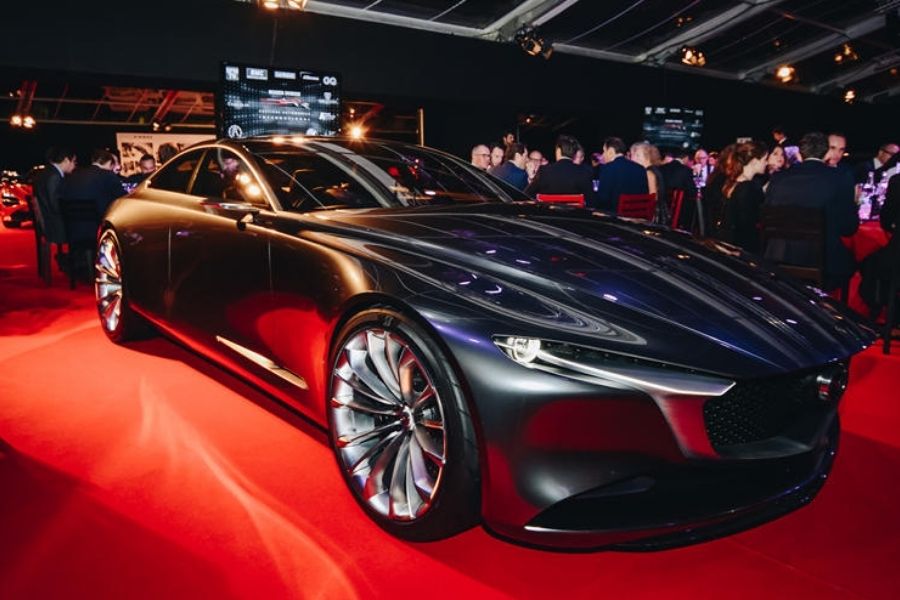 The aesthetic will be influenced by the lines on the Vision Coupe Concept
What's more, power will be generated by a Skyactiv-X inline-6 engine paired with a 48-volt mild hybrid system, channeling as much as 350 hp to the rear wheels. Rumors are flying that the powertrain is being developed with – and bankrolled by – one of Mazda's biggest domestic rivals: Toyota.
If you fancy a coupe concept car and don't want to spend a fortune on one, a used BMW Z9 is a good option.

This shouldn't come as a surprise, with the two automakers about to open a joint production facility in Alabama by December this year to build crossovers for both brands. As a way of maximizing its investment, Toyota is also eyeing the six-pot for its own use, namely on the upcoming generations of the IS and RC from its luxury division Lexus.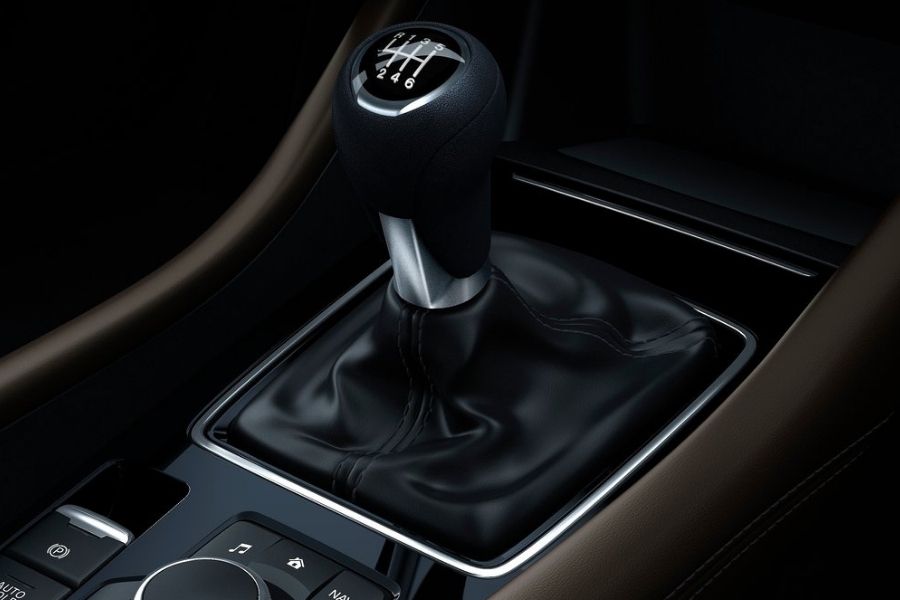 The manual gearbox option could take a backseat for now
Despite the performance potential brought about by having rear drive wheels, the new Mazda6 will likely have an automatic gearbox, primarily to prop up sales figures. A stick shift could still make an appearance on performance variants, but given the Mazda6's market positioning, this will probably have to be a pipe dream for now. The next-generation Mazda6 is rumored to launch sometime in 2022.

Catch news on the next wave of current car models at Philkotse.com.
Know more about Mazda 6 2021

<p>The new Mazda 6 Sedan comes with the Japanese car brand&rsquo;s latest Kodo design language. It features flowing lines, smooth edges, and a mesh grille that reflects Mazda&rsquo;s signature vehicle styling. The cabin is equally decked in premium materials and has a clean, and straightforward layout. Mazda did not skimp on the technological and safety features of the Mazda6 Sedan. It is equipped with a Mazda Connect infotainment system that is accessible through a touchscreen, with sound coming out of a Bose 11-speaker system. It also comes keyless with a push start/stop button, and a slew of driver assistance features to provide an extra layer of protection from potential road hazards. In the Philippines, the Mazda 6 Sedan comes in two variants powered by a gasoline or diesel engine. The variants of this midsize sedan are the following: 2.5L SkyActiv-G 2.5 Turbo Gasoline and the SkyActiv-D 2.2 Turbo Diesel. Both variants are priced at P2,250,000.</p>

Joseph Paolo Estabillo
Author
Recent posts