MMDA has begun clearing obstructions and illegally parked vehicles in some main streets in Cubao
The Metropolitan Manila Development Authority (
MMDA
) has started clearing Quezon City – particularly the service road in the area – of illegally parked vehicles and other obstructions on four major roads in Cubao.  
The MMDA earlier removed obstructions in the areas of Main Avenue, South Road, 2nd Avenue and 3rd Avenue in Barangay Bagong Lipunan ng Crame, Quezon City, and decleared that these roads would become tow away zones.  
Currently, the MMDA has plans to open a bypass Mariposa Street to 3rd Avenue going towards Camp Crame. The agency said motorists going to and from Quezon City can transport easier if the Philippine National Police headquarters would agree to open its gates to the public.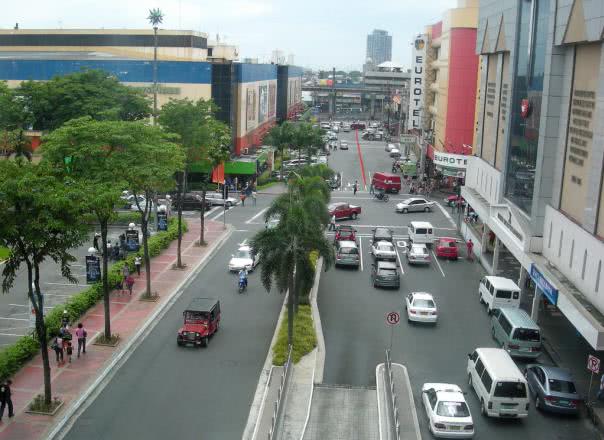 MMDA has started clearing illegally parked vehicles and other obstructions on four major roads in Cubao
Should the plan push through, motorists coming from Makati City can exit
EDSA
instead of Col. Boni Serrano Avenue (Santolan) and those coming from Quezon City can exit South Road instead of P. Tuazon Street.
>>> View more: 
MMDA considers charging private motorists on EDSA
From now on, MMDA personnel will put up essential road markings and directional signs to guide motorists who will be using the bypass road.  
The Department of Interior and Local Government - National Capital Region (DILG-NCR) recently issued a memorandum enjoining all barangay chairmen to ensure that all streets within their area are cleared of all kinds of obstructions.  
"The DILG-NCR, in coordination with the city/municipal mayors who exercise supervisory power over barangays, through the City Management Office of the LGU (Local Government Unit), will monitor barangay actions in carrying on the task of clearing local roads from (sic) obstructions", said the DILG in a memorandum dated April 12, 2017.  
Competent authorities and the MMDA can sue barangay officials who neglect or refuse to cooperate with concerned agencies in clearing roads of all types of obstructions. So if you live around the area, better start watching out where you park.
Recent posts