Despite the pandemic, traffic has gotten thicker. 
Yesterday, July 12, 2021, the morning rush traffic was particularly bad for Metro Manila. This was a result of many factors such as the reopening of the capital's economy as more people are getting vaccinated. But some individuals are saying that the start of toll collection at Skyway Stage 3 might be one of the reasons why traffic was at a snail's pace.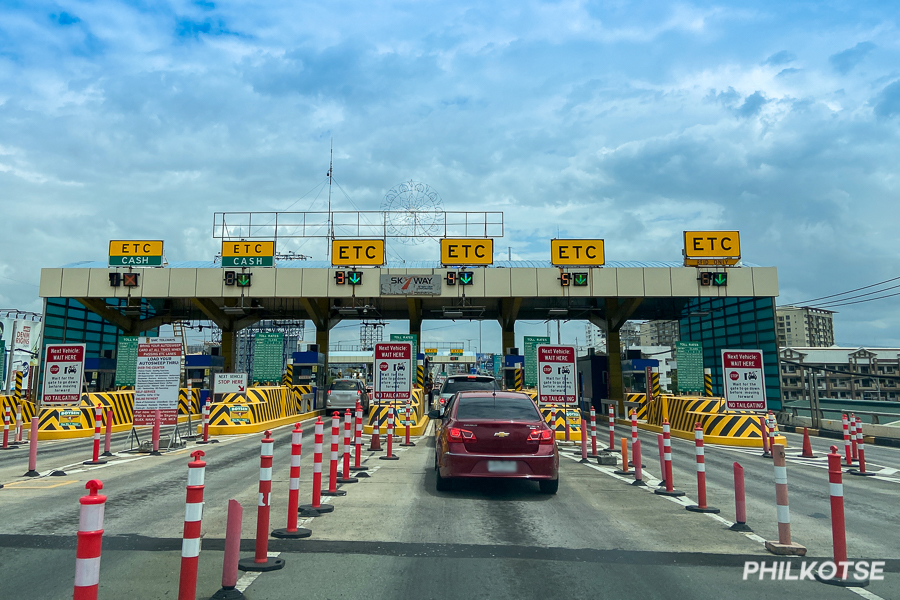 Skyway management reminds people to make sure their Autosweep RFIDs are loaded and ready to go
As such, the Metropolitan Manila Development Authority (MMDA) has been mulling over bringing back the Unified Vehicular Volume Reduction Program (UVVRP), aka the number coding scheme. MMDA Chairman Benhur Abalos said in an interview on ABS-CBN's Telerayo  that EDSA is hitting its 388,000-vehicle capacity. On some particularly bad days, the MMDA Chairman even claims that said number can reach around 399,000.   
We can also surmise that with Skyway Stage 3 now collecting tolls, some motorists have returned to using EDSA to avoid the additional cost of travel. To be specific, Chairman Abalos said that around 20,000 motorists out of the 100,000 might opt to use EDSA instead of the Skyway as these aren't equipped with RFID stickers. He also mentioned that if that comes to pass, one can only imagine the state of traffic on EDSA. Abalos is also encouraging motorists to use the Mabuhay Lanes as an alternate route to help decongest traffic along EDSA. 
Apart from EDSA, the traffic on Skyway Stage 3 itself was also pretty bad. According to Skyway O&M CEO Manuel Bonoan, this can be attributed to "Birthing Pains." Afterall, it was the first day of toll collection on the said expressway, so people were still getting used to toll collection procedures, etc. Bonoan added that motorists who have insufficient Autosweep RFID load contributed to the traffic on Skyway Stage 3.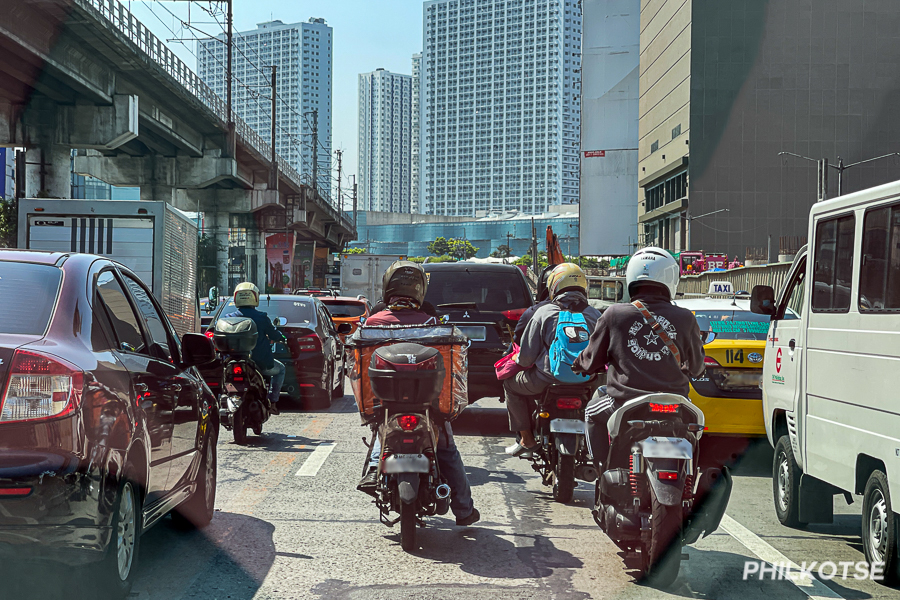 Despite the ongoing pandemic, EDSA traffic is slowly going back to its pre-Covid state
As a reminder, Easytrip RFIDs are not yet accepted on Skyway Stage 3. One should use Autosweep instead. Also, don't forget to top it up before traveling over the said tollway to avoid further inconvenience. 
Of note, the UVVRP was suspended back in 2020 during the first enhanced community quarantine. Earlier in July, the MMDA also announced that the said scheme will remain suspended "until further notice." 
That said, the MMDA has also gone out to admit in an interview with CNN Philippines back in June, that the EDSA traffic is slowly but steadily regaining its pre-covid state.  
Remember also that the COVID-19 virus is still pretty much present. To this end, many Filipinos working in Metro Manila have been opting to use their private vehicles for going to work, getting groceries, etc. 
Do you think it's a good idea to bring back the Number Coding Scheme? Or should the MMDA study it a bit more? 
For more car news, car reviews, and car buying and selling tips, keep it here on Philkotse.com. 

Cesar G.B. Miguel
Author
Recent posts