Honda gets ready for SEMA 2019 and here are the cars they'll be putting up on display.
The Specialty Equipment Manufacturers Association or SEMA is a gathering of more than 6,300 automotive-related companies worldwide, specializing in automotive aftermarket parts. The group organizes the annual SEMA Show for their members to flex their latest products and custom jobs.
It's an industry event that's not open to the public, and one has to register either as a manufacturer, buyer, exhibitor or a member of the automotive press to attend. This year's exhibition runs from November 5 to 8 at the Las Vegas Convention Center, where it has been held since 1977. 
Regardless of being America-centric (and member-centric), the SEMA has always been on the radar of car enthusiasts, including those here in the Philippines. Why? Because the SEMA Show is the one time of the year that the world of aftermarket parts and car manufacturers collide.
And for this year's event, it seems that Honda will be bringing along some of its choice vehicles, from a restored Honda S800 to offroad-spec CR-Vs.
Let's take a good look at each of these Hondas, shall we?
1. The overland Honda CR-Vs
Now the Honda CR-V 2020 might be the last vehicle you would consider when talking about going off-road, but these two examples feature a host of modifications that'll turn them into full-on adventure vehicles with a roof rack, all-terrain tires, and additional LED fog-lamps. Why are there two? Well, one is gasoline-powered, and the other is a hybrid.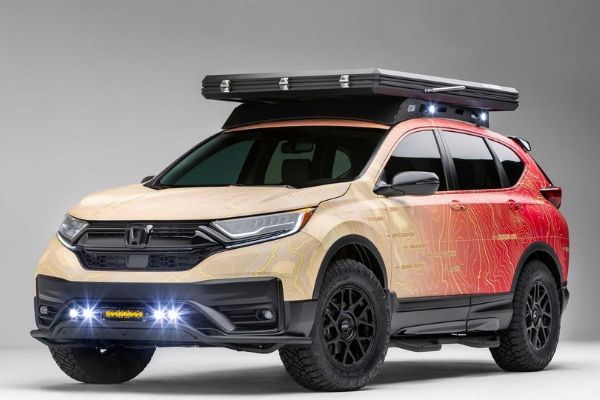 The Honda CR-V looks handsome when kitted out for adventure...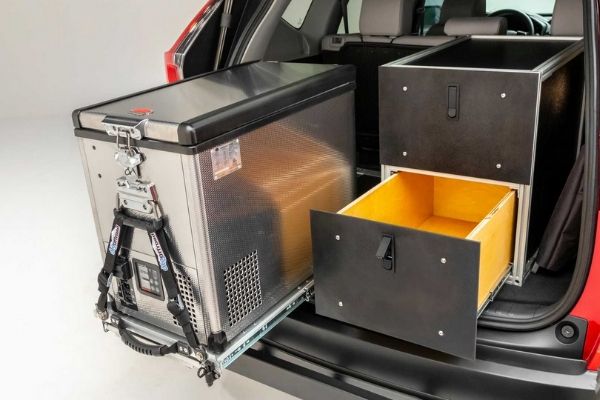 ...and by kitted out, we mean fully-loaded
>>> Related:
2. The 1999 Honda Civic Si
The Honda Civic Si is the Stateside cousin of the Honda Civic SIR, and is making an appearance at the 2019 SEMA dressed as the Civic Si Challenge winning car back in 2000. And yeah, this particular Si features 90s-era styling, from the decals down to the wheels.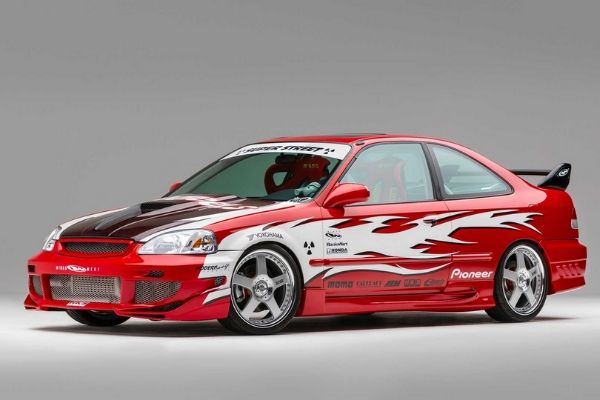 This particular Civic Si is just oozing with nostalgia
>>> Related: Complete guide to the Honda Philippines' local lineup
3. The 1968 "Outlaw" S800 Coupe
As one of the first Hondas ever made, the S800 deserves a lot of respect; that's where Daniel Wu came in and gave the car a proper restoration. It still has the original four-cylinder engine under its hood, accompanied by aftermarket stuff like a wide body kit.
The drawing provides us a preview of what the restored "Outlaw" S800 will look like
>>> Visit out Honda for sale to have the best Honda price with verified sellers.
4. The Honda N600 with a VFR800 engine
Honda has a very good understanding of its clientele; as such, the company will also showcase a certain Honda N600 that recently won the Super Tuner Legends Series. This specimen has a V4 VFR800 engine under its hood that can rev up to 12,000 rpm, making this small Honda brutally quick.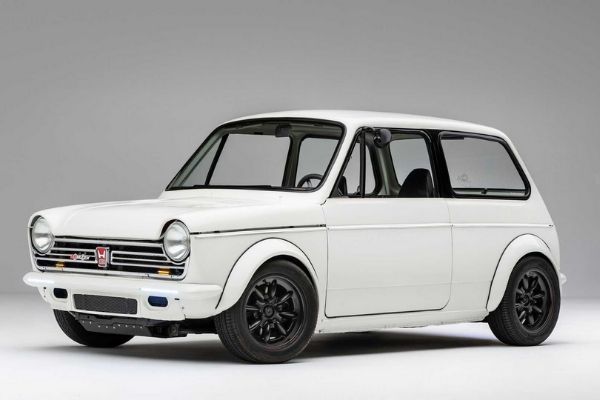 No doubt this car can go BRAAAAAAAAAPP!
Are you excited for what's to come at the 2019 SEMA Show? Keep reading Philkotse.com for more updates.


Cesar G.B. Miguel
Author