Mahindra's SUV comes with an iconic design.
Car brands are constantly looking for ways to balance between producing a well-capable and good looking car along with reasonable costs. As such, Mahindra produced an all-new vehicle that's poised to do well in the Indian market. Make way for the all-new Mahindra Thar, which looks exactly like the Jeep Wrangler, but without the Jeep Wrangler price.
There's no denying that the Mahindra Thar reminds us of the Jeep Wrangler's iconic design, right? The Thar's grille and headlights are dead giveaways that this Indian vehicle took design inspiration from the Wrangler. So, would Mahindra get sued by Jeep due to the glaring similarities of the Thar to the Wrangler? Nope, that could never happen since there's a legit reason why the Mahindra Thar looks exactly like a Jeep Wrangler. Apparently, Mahindra acquired the rights to the original CJ Jeep Wrangler that was produced from 1996 to 2006. As such, Mahindra can't be sued for integrating the Thar with a similar exterior design like the Wrangler. With that, you should leave the Mahindra Thar alone since it's a vehicle that can't be considered a Wrangler copycat.
>>> Related: Check out Mahindra Xylo 2016 for sale here.
The all-new Mahindra Thar made its debut coinciding with India's 74th Independence Day. This means that the Thar is an important model for Mahindra since the launch of the said vehicle coincides with an important Indian national event.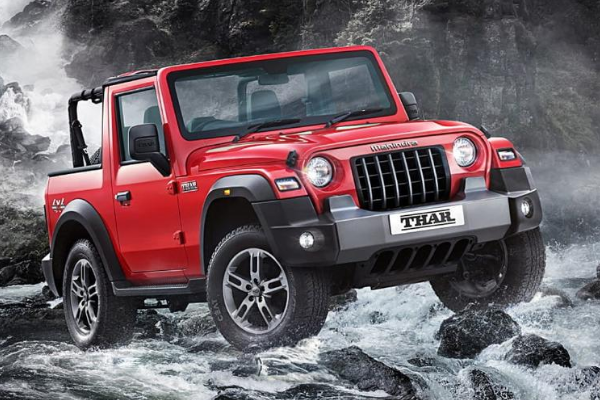 The Mahindra Thar
Mahindra said that the all-new Thar "is a quantum leap in terms of performance, everyday comfort & convenience, technology, and safety, as it stays true to its core promise of unmatched off-roading capability and builds on its iconic design." The Mahindra Thar indeed has an iconic design since it's practically a carbon copy of the Jeep Wrangler.
Mahindra is also setting the bar high for the all-new Thar as it is aimed to enhance the appeal of the brand by tapping a wider set of consumers. The Indian automaker says the Thar targets people who "seek extraordinary journeys and wish to explore the impossible."
>>> Related: SsangYong searching for a new investor as Mahindra pushes for exit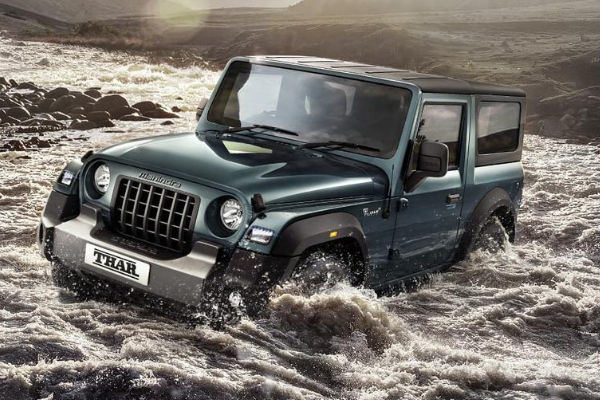 The all-new Mahindra Thar is said to have a notable off-road capability
It comes with two engine options: a 2.0-liter gasoline and a 2.2-liter diesel engine. The gasoline power unit delivers 152 hp and 320 Nm of torque. On the other hand, the diesel engine generates 132 hp and 320 Nm. The engine can be mated to either a six-speed manual or automatic transmission. The all-new Thar also comes with a shift-on-the-fly 4x4 Manual Shift Transfer Case with Low Crawl Ratio.
Visit Philkotse.com to read more of the latest automotive news.


Martin Aguilar
Author