A more convenient way to get a driver's license? Think again.
Let's face it: 'convenient' is a rare adjective when describing public services. Transactions with many government agencies are riddled with inefficiency and corruption, leaving frustrated taxpayers to resort to questionable (and even downright illegal) shortcuts.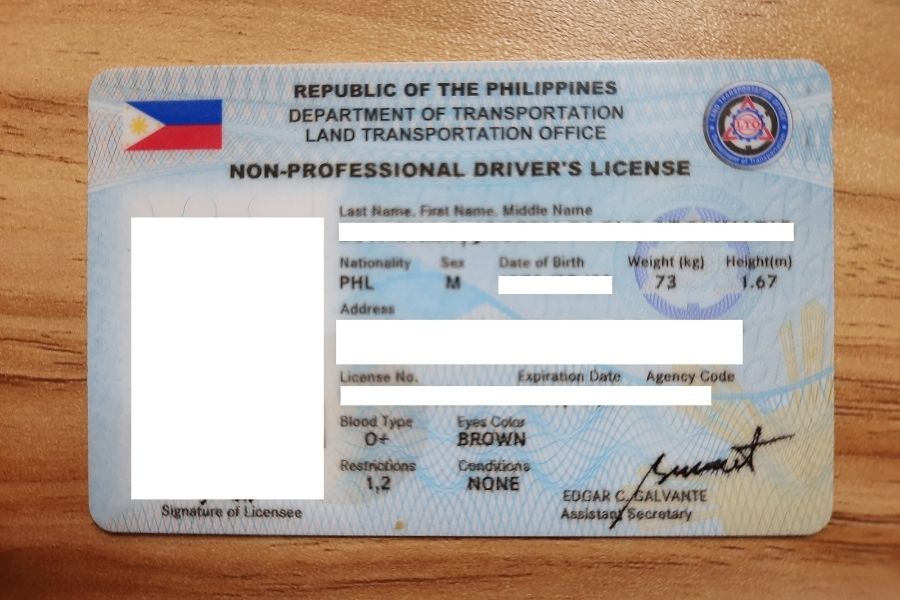 Some people rely on fixers to get their driver's licenses instead of going through the legal route  
The Land Transportation Office (LTO) is one agency that has always been on the receiving end of complaints over various issues, from driver's licenses and vehicle plates to motor vehicle inspections. As a result, fixers have become an expected part of doing business. It's a practice that the agency is trying to address, even as pandemic restrictions are driving these enterprising individuals to the digital space.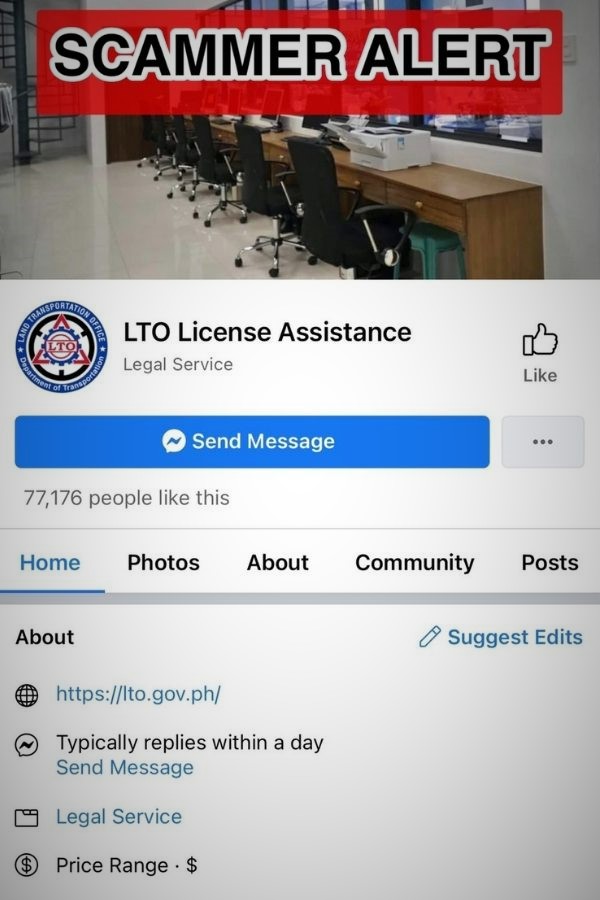 The LTO is warning the public against transacting with this Facebook page
Through its social media account, the LTO has warned the public against transacting with the LTO License Assistance Center, a Facebook page posing as a legitimate account of the agency. The scam page uses the handle @OfficialLTOlicenseassistance and has been reportedly offering to process license applications for fees ranging from Php 3,500 to Php 6,500.

As an additional come-on, the page claims that applicants who avail of its services are not required to take or even show up at the written driver's license examination, a clear violation of existing transport laws. 
The LTO says that the page is neither connected with the agency nor is authorized to enter into transactions with the public on its behalf. Driver's licenses issued through LTO License Assistance Center (or other individuals outside the LTO's authorized channels) will be considered counterfeit and invalid. Possession of such a forged card carries a fine of Php 3,000 and a year's suspension of driving privileges.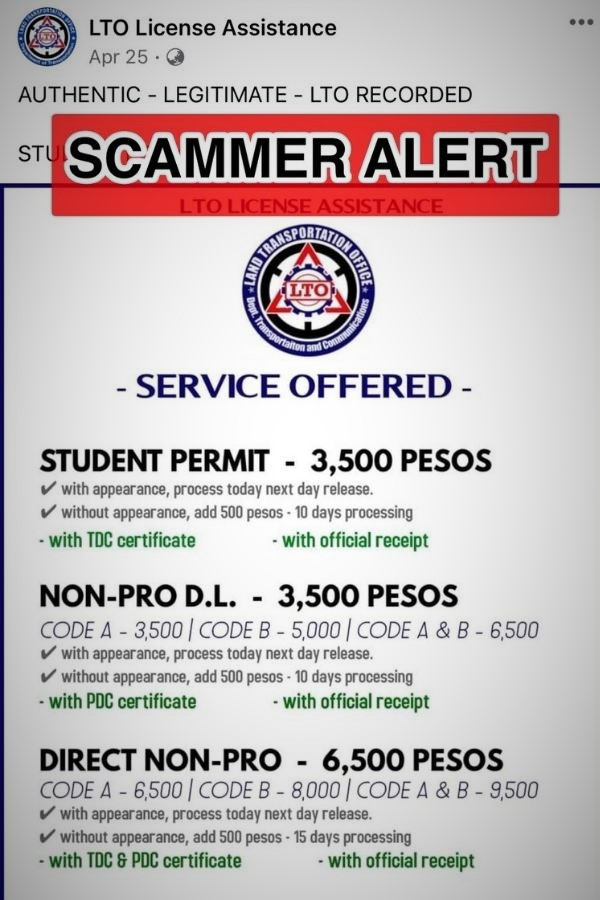 Not showing up for the driver's license exam is a no-no
There's also the matter of information security, as the LTO cautions potential applicants not to provide their personal information to unverified online pages and websites. These can be used in online identity theft and other unlawful activities. The agency is calling on the public to report the LTO License Assistance Center Facebook page to put a stop to its illegal practices.   
Something as important as a driver's license is better acquired through legitimate means, which is why fixers shouldn't even be an option. Of course, this hinges on the assumption that the LTO is doing its job right to begin with, but that's a conversation for another time.    

You won't find anything fake about our stories and updates at Philkotse.com.

Joseph Paolo Estabillo
Author