Going digital is the new normal.
The Land Transportation Office's (LTO) Land Transportation Management System (LTMS) now has over a million registered users. The LTMS was developed with the help of Dermalog, a German technology provider.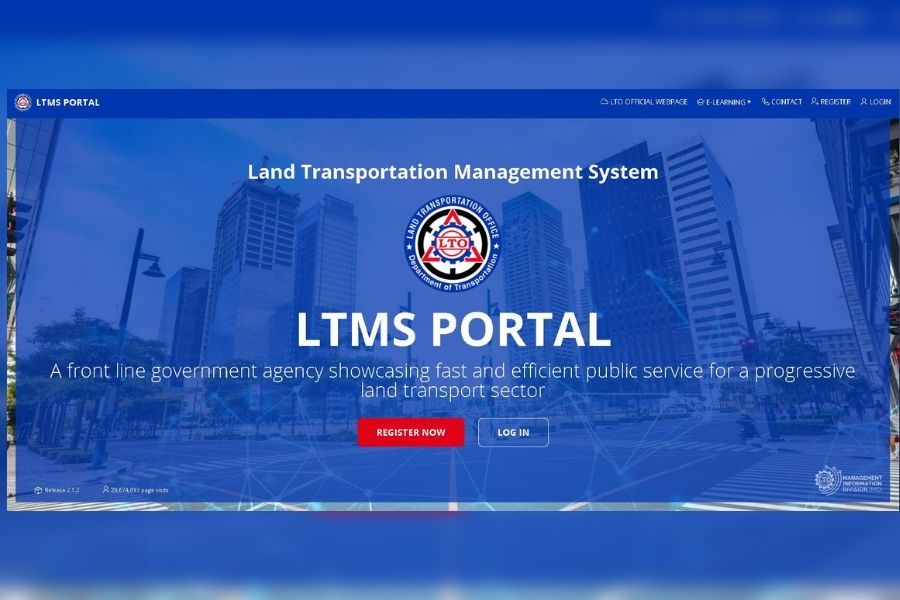 The LTMS Portal's landing page
The aforementioned system is also a part of the LTO's five-year IT modernization program, which aims to provide a more efficient, and seamless way for its clients to avail of its services. 
To celebrate this milestone, the agency held a ceremony at the LTO headquarters located in Diliman, Quezon City. During the said event, LTO Assistant Secretary Edgar C. Galvante gave recognition to Samantha Marie Legarda, a Batangas resident who registered as the LTMS' one millionth user. She was recently applying for a non-professional driver's license via the LTMS.
For those who are still unaware, the LTMS can be visited via portal.lto.gov.ph (LTO Portal), and it allows anyone to access the several services that the LTO provides. This includes registering and/or renewing a driver's license, and keeping track of one's traffic violation tickets. Apart from that, the site also hosts several materials covering traffic laws, road courtesy, information on fines and penalties, among others. All of these can be accessed anytime, and anywhere as long as you're connected to the internet.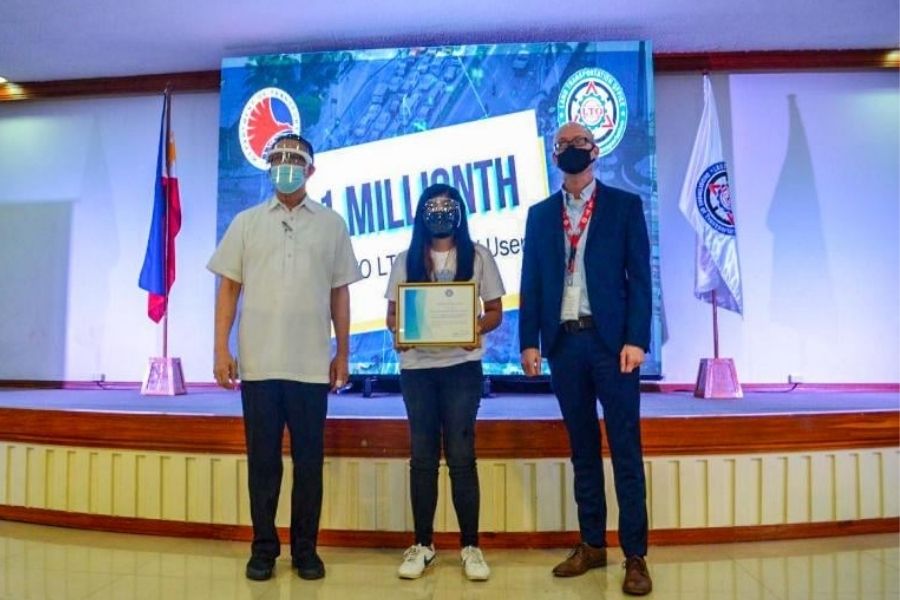 Samantha Marie Legarda is the LTMS Portal's one millionth user
Asec Galvante also encourages current and future LTO clients to create their own LTO Portal accounts. He assures that all the information that the said system logs are safeguarded and are secured. Using the said system also prevents the further proliferation of fixers, an issue that the LTO has been wrestling with since time immemorial. 
Galvante added that those having trouble in using the LTMS portal can refer to the many tutorials found on the portal itself. One can also refer to the LTO's official Facebook page for more guidance, as well as further updates pertaining to land transportation. 
For more car news, car reviews, and car maintenance tips, keep it here on Philkotse.com. 

Cesar G.B. Miguel
Author
Recent posts