The agency extends validity of plate numbers ending in 3 and 4.
The Land Transportation Office (LTO) announced that all of its offices in NCR Plus are closed throughout the duration of the modified enhanced community quarantine (MECQ). The MECQ is being implemented in NCR Plus until the end of April. NCR Plus includes places such as Metro Manila, Bulacan, Cavite, Laguna, and Rizal.
The LTO said that its offices in NCR Plus will continue to be closed until April 30, 2021. The agency first declared that it will temporarily cease operations from April 5 to 11, but decided to extend it throughout the duration of MECQ. This is to help curb the transmission of the COVID-19 virus.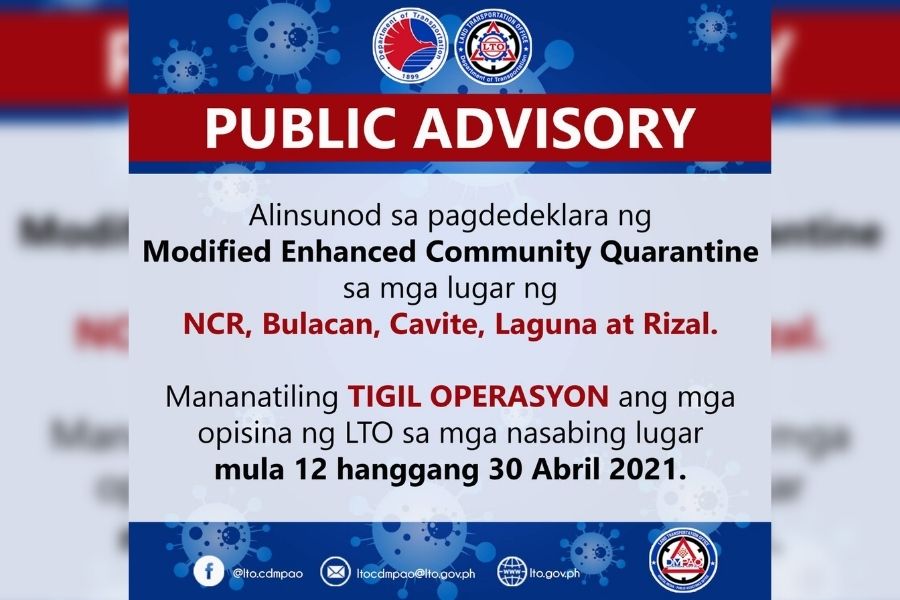 Public advisory from LTO's official Facebook page
As such, LTO released an advisory regarding the validity of vehicle registration. Motorists whose vehicle registration will expire within the period of the MECQ are granted an extension by the LTO.
The agency is also extending the validity of the expired student permits, driver's license, and conductor's license until July 31, 2021. Of note, the extension is applicable to those LTO licenses and permits that expired within the period of both the ECQ and MECQ (March 29, to April 30, 2021).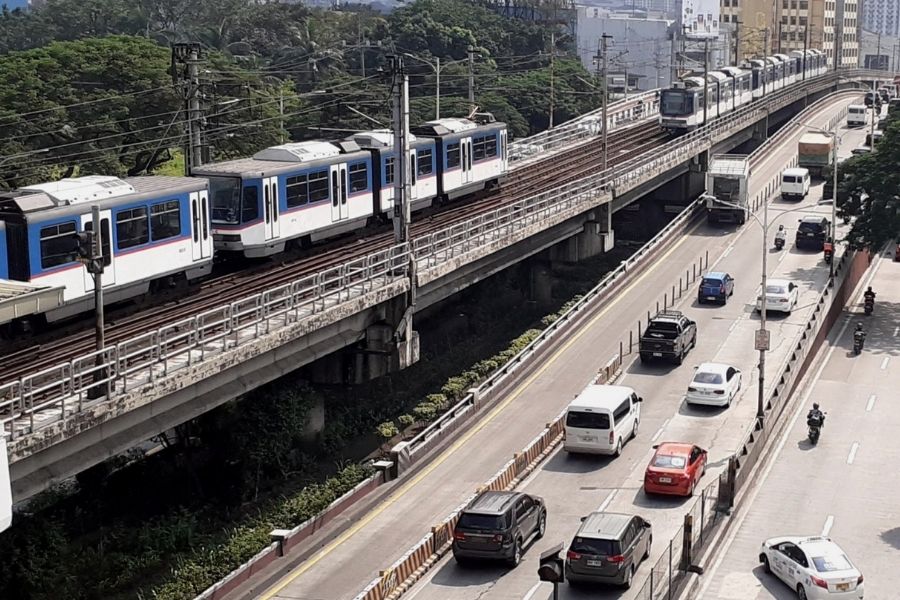 Register as soon as possible once the operations are back to avoid hassles
In addition, the LTO extended the validity of registration for motor vehicles with plate numbers ending in 3 and 4. The validity of plate numbers ending in 3 will be extended to June 30, while July 31 is the extended validity date for plate numbers ending in 4.
Of note, the extension is applicable to LTO offices in Bulacan, Cavite, Laguna, Rizal, Quirino Province, the City of Santiago in Isabela, municipality of Pateros, Abra in the Cordillera Administrative Region, and Metro Manila.
The LTO has set a specific date as to when can the affected motorists renew their vehicle registration. To prevent huge crowds, the agency assigned weekly appointment dates. The second to the last digit of plate numbers ending in 3 and 4 is the basis of the weekly schedule. For reference, see the dates listed by LTO in the table below.
Middle digit of plate number ending in 3 or 4

Transaction Date

1, 2, 3

May 1-7;

June 1-7;

July 1-7

4, 5, 6

May 8-14;

June 8-14;

July 8-14

7, 8

May 15-21;

June 15-21;

July 15-21

9, 0

May 22-31;

June 22-30;

July 22-31
Visit Philkotse.com for more of the latest in the automotive industry.

Rex Sanchez
Author
Recent posts