LTO offices in areas under ECQ are closed until April 11.
Due to the rapid surge of COVID-19 cases in the country, the government once again imposed an enhanced community quarantine (ECQ) in the National Capital Region (NCR) and neighboring areas which forced various establishments to temporarily cease operations including the Land Transportation Office (LTO).
LTO is fully aware that the transactions within its offices will be more inconvenient for motorists amid the stricter safety measures. As such, LTO decided to extend the validity of registration for motor vehicles with plate numbers ending in three and four. This is a way for LTO to assure motorists that its offices are observing social distancing and other health protocols.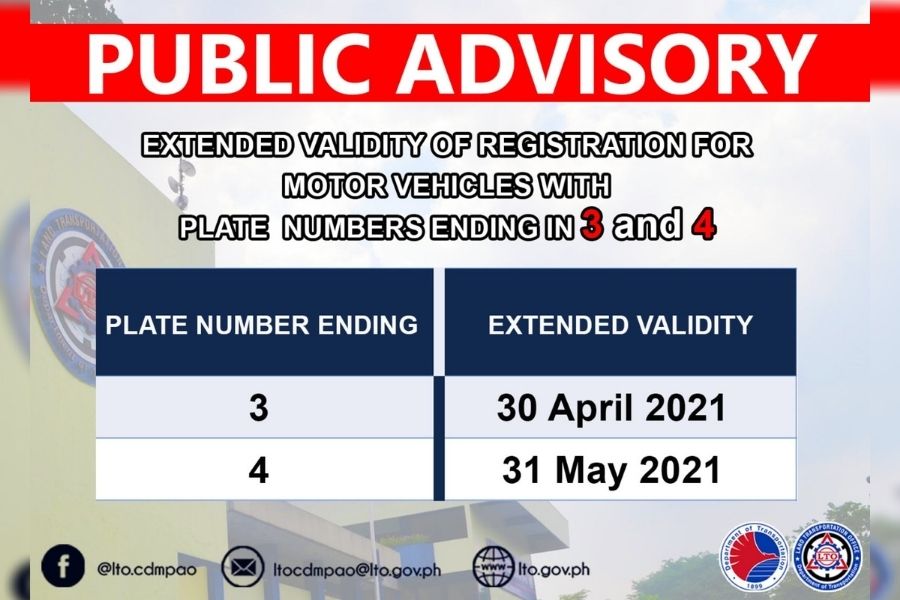 Extension of motor vehicle registration validity
Initially, motor vehicles with a plate number ending in three should register in March, while motor vehicles with a plate number ending in four should register in April. But with the implementation of the validity extension, plate numbers ending in three and four are extended until April 30 and May 31 this year, respectively.
Motorists who will register their vehicles this month might have a more difficult time as LTO announced that its offices will not be open from April 5 until April 11, 2021, due to the government-imposed ECQ. This applies to all LTO offices located in NCR, Bulacan, Cavite, Laguna, and Rizal.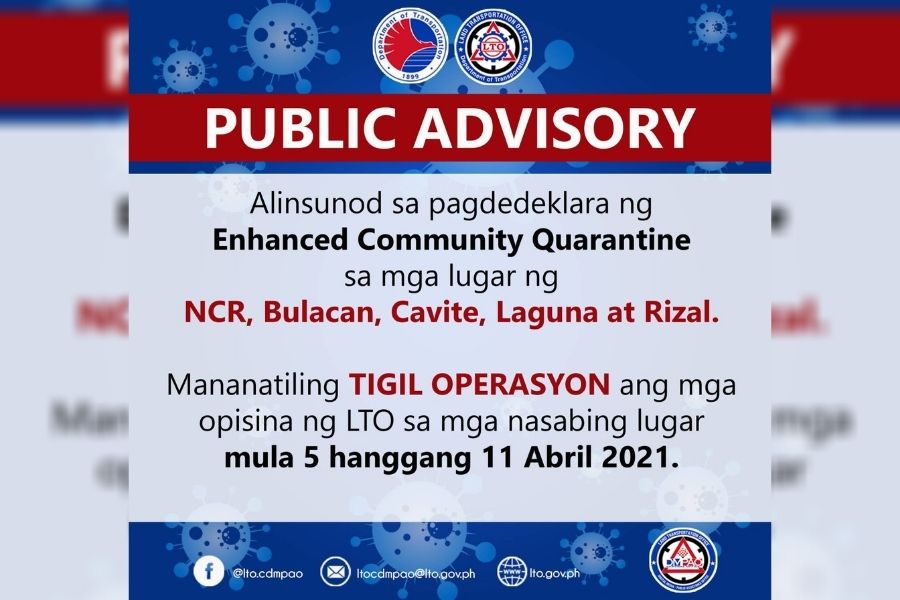 Take note of these dates
With that being said, there is a possibility that LTO might once again extend the validity for motor vehicles with a plate ending in three and four. To avoid further inconveniences such as penalty fees for late registration, it would be best for motorists to register their vehicles within their specified schedule.
LTO has imposed a penalty fee of Php 200 for every week beyond the intended registration schedule. The penalty fee can go as much as 50 percent of the Motor Vehicle User's Charge (MVUC) if the registration is delayed for months already.
Here at Philkotse.com, we value your interest in the automotive industry. Visit our website to find out more.

Rex Sanchez
Author
Recent posts