So you better check it out.
Lexus Philippines is offering special financing promos for the month of July. The promo includes various Lexus models available at 30- or 50-percent payment schemes, with zero interest for up to 48 months.
Lexus, which is the luxury division of Toyota, is known as a car brand that produces world-class vehicles. What makes these Lexus vehicles stand out is the fact that they are genuinely reliable, comfortable, and strikingly powerful.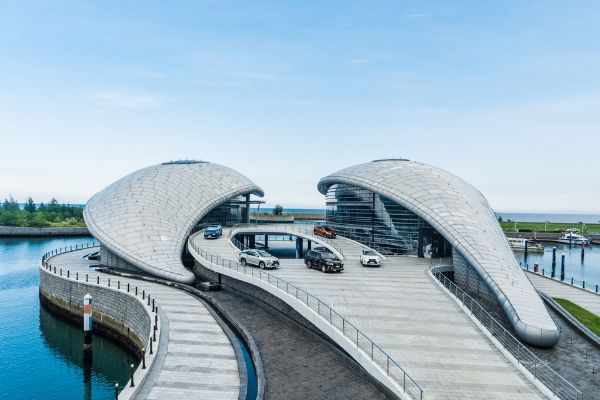 Which Lexus car do you fancy the most?
With the rare July promo in place, this could be your ticket to owning a Lexus vehilce. Here are the participating models with a 30 percent down payment:
The Lexus LS 500 (SRP Php 9,468,000/48-month term). This is Lexus' flagship model that embodies every premium quality the car brand possesses.
The IS 350 (SRP Php 2,948,000/24-month term). Powering the IS 350 is a 3.5-liter V6 engine that produces 312 hp and 378 Nm of torque.
The IS 350 F-Sport (SRP Php 3,488,000/24-month term). The IS 350 F-Sport possesses a wider and more rigid platform, sport-tuned suspension, and tuned steering – giving its drivers a feel of luxury and sport.
The ES 350 (SRP Php 4,478,000/24-month term). This is Lexus' midsize sedan that delivers a smooth and responsive driving experience.
The RX 350 (SRP Php 4,378,000/24-month term.). The RX is the first luxury crossover manufactured by Lexus.
The RX 350 F-Sport (SRP Php 4,938,000/24-month term). The sport variant comes with sports seats, F Sport meters, 20-inch wheels, and a G sensor.
The NX 300h (SRP Php 3,678,000/24-month term). This variant features Lexus Hybrid Drive which draws power from both electric and petrol motors, resulting in instant torque and rapid acceleration.
The NX 350 F-Sport (SRP Php 3,708,000/24-month term). Exclusive to the NX 300 F-sport is the F-Sport Grille that uses the same jet-black plating as the RC F.
The NX 300 (SRP Php 3,208,000/24-month term). The NX300 uses a 2.0-liter inline 4-cylinder engine producing 235 hp and 350 Nm of torque. Its power is delivered to all four wheels and the engine is paired with a 6-speed automatic transmission.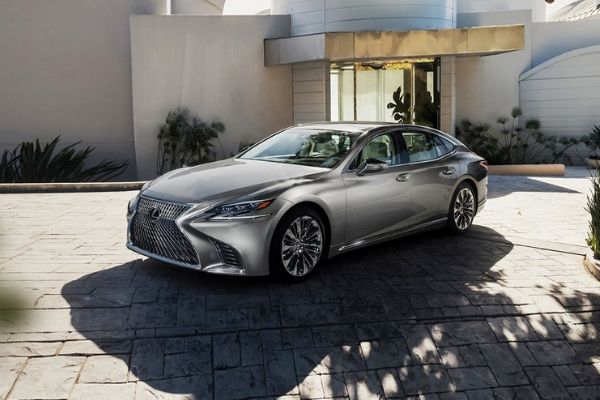 Here is Lexus' flagship model, the LS sedan
>>> Related: Here's a list of amazing car promos and discounts available this month
Lexus Philippines is also offering a 50 percent down payment and free two-year Periodic Maintenance Package for the following models:
The RX 450h (SRP Php 5,178,000/12-month term). Under the hood, the RX 450h is powered by a V6 3.5-liter direct injection engine with front and rear motors that optimizes fuel efficiency.
The RX 350L (SRP Php 4,858,000/12-month term). This variant features a third-row built with a slide function. This can easily be adjusted to achieve the optimal amount of legroom.
The UX 200 F-Sport (SRP 3,108,000/12-month term). The UX 200 F-Sport comes with exclusive features such as the LFA-inspired gauges, 18-inch alloy wheels, F Sport grille, and sport seats.
The UX 200 (SRP 2,538,000/12-month term). The UX200 is your entry-level vehicle to the Japanese luxury car brand. It is a crossover that uses a 2.0-liter 4-cylinder engine with a new Direct-Shift continuously variable transmission.
Here at Philkotse.com, we value your interest in the automotive industry. Visit our website to find out more.

Know more about Lexus LS 2022

The Lexus LS is the premium flagship model of Lexus - a famous Japanese car manufacturer. The name LS stands for "luxury sedan" or "luxury saloon." This full-size, four-door sedan is the epitome of sophistication as seen on its well-crafted exterior with the right balance of sportiness and innovation. Inside, it is fitted with modern amenities and top-notch safety features that guarantee unmatched comfort and consistent convenience in every ride. Locally, the Lexus LS is available in two variants: the Lexus LS 500 and the hybrid Lexus LS 500h. It is offered in Sonic Quartz, Sonic Silver, Sonic Titanium, Black, Graphite Black Glass Flake, Red Mica Crystal Shine, Sonic Agate, Sleek Ecru Metallic, Amber Crystal Shine, Deep Blue Mica, and Manganese Luster.

Rex Sanchez
Author