Jaguar Land Rover PH is planning to bring the new Land Rover Defender 2020 to the Philippines early next year.
Great news ladies and gents because Jaguar Land Rover Philippines has revealed that the new Land Rover Defender will come here to the Philippines in the first quarter of 2020. The Philippine release will come after a hopefully successful global debut that will be held in an event scheduled for September 2019. Production for the said next-gen defender will also start later this year.
This grand news comes hot in the heels of news regarding the Range Rover Evoque 2020 debut in the PH which will also take place next year. As such, it is very evident the JLR is bent on expanding its market here in the country.
1. Land Rover Defender 2020: Current updates
Details however regarding the new Defender are still hazy but what we know though is that JLR has rigorously tested the vehicle in a 14,000 hectare stretch of African wilderness called the Borana Conservancy. Recently, they've finished the said testing and have racked up a distance of 1.2 million kilometers worth of grueling tests.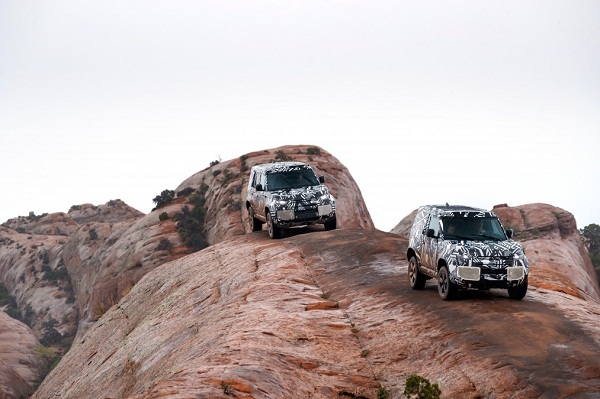 Land Rover Defender 2020 has recently caught test-drive in Borana Conservancy
Talk about being through the paces because the said Borana Conservancy isn't exactly an easy drive.
The Land Rover Defender prototype, which was spotted wearing the usual test car camo has been put through an insane amount of dust, heat, and of course, the equally mad, 1.2 million kilometers they've put their test units through during the said model's early testing rounds. To do that, they've run through 11 countries.
2. Land Rover Defender 2020: Continuing a legacy
As you well know, the Land Rover Defender was discontinued back in 2016. Models however from even before 2016 have not exactly depreciated in price that much. Why? Because these vehicles tend to the robust. Put it through any type of terrain and through any transport role and it will do just fine. It will even thrive.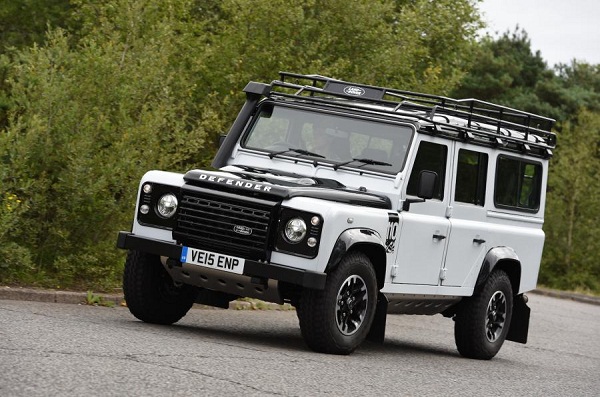 Take a look at previous Land Rover Defender back in 2016
Some models of the Land Rover Defender even saw military service as the Land Rover Wolf where it functioned as an all-around utility vehicle. It saw action in armed conflicts in Iraq and Afghanistan and became the symbol of the British Armed Forces.
Quite possibly, the Defender series of vehicles is JLR's most durable and most reliable vehicle ever since it's conception. Legendary doesn't even begin to describe the said model's long, historic career.
3. What do we know of the new Land Rover Defender 2020?
While details are scarce, there are some things we can say about the new Defender. Like its predecessors, it's quite angular especially if viewed from the rear and sides.
The windshield is almost upright and the side windows are flat like the previous iteration of the Defender. You can say that JLR has indeed updated the said car for a more modern look.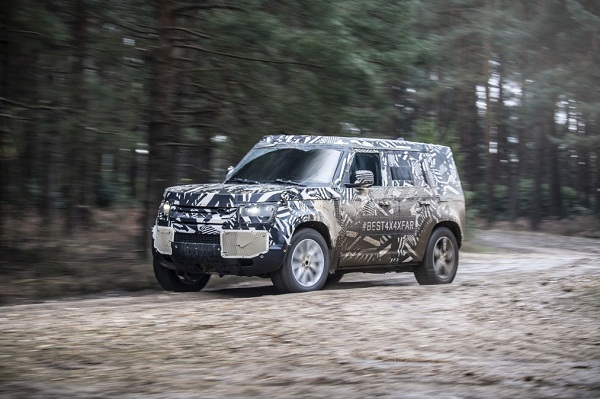 Inside, the new Defender will somewhat be a callback to the angular cabin of the old models but it's going to be filled with modern, high-tech car features like a fully digital instrument panel positioned in front of the driver. Cool.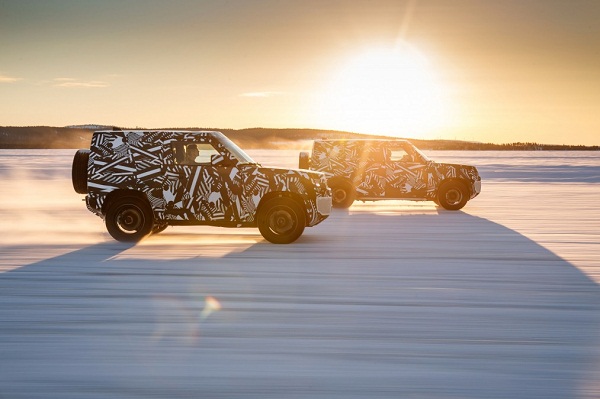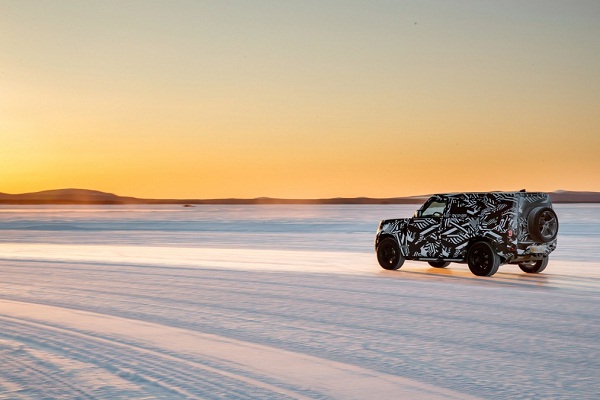 As for its engine, the new Defender will get 2.0-liter four-cylinder gasoline and diesel. A straight-six 3.0 liter is said to be also available for the new Defender and is something we'd also like to see with the Philippine Spec Land Rover Defender as well.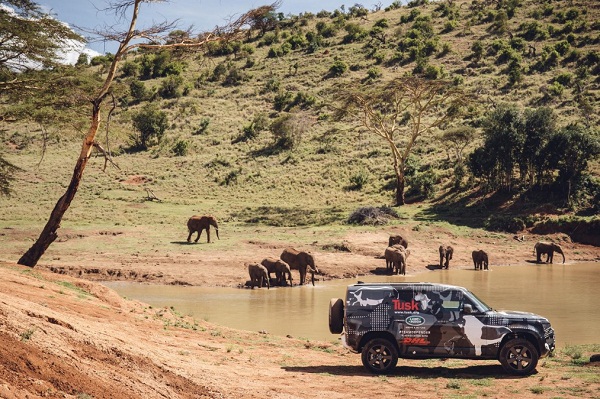 The new Defender will come with  2.0-liter four-cylinder gasoline and diesel
Also new is the availability of a plug-in hybrid system which will be released in a later time.
For now, we still do not know what the Philippine spec Land Rover Defender will look like, it's price or even details on how its specs might be different from the global version. So let's be patient and wait. 
Are you excited for the new Land Rover Defender 2020?
Stay tuned and keep updated with the latest auto news with Philkotse.com.

Know more about Land Rover Defender 2023

The Land Rover Defender 2023 is a British off-roader vehicle that is available in three configurations, namely the Defender 90 small off-roader, Defender 110 midsize off-roader, and the three-row Defender 130. It is offered with a wide array of variants and accessory packs, with the price being available upon request. There are various available engine options in the country, including D200 and D240 4-cylinder diesel engines, D200, D250, and D300 inline-6 diesel engines, P300 4-cylinder gasoline, P400 inline-6 gasoline, and P525 V8 gasoline engine. All of which are connected to an 8-speed automatic transmission.
Dimensions-wise, the Defender 90 is 4,583 mm long, 2,008 mm wide, and 1,974 mm high. Meanwhile, the Defender 110 spans 5,018 mm in length, 2,008 mm in width, and 1,972 mm in height. Locally, this British off-roader competes against the likes of the Jeep Wrangler and Mercedes-Benz G-Class.

Cesar G.B. Miguel
Author
Recent posts