Kia announces Kia Rio 2018 prices in America
Pricing for the all-new Kia Rio 2018 has been announced in the US market.
The Kia Rio 2018 will officially hit the US dealerships earlier next month with three trim-levels offered: LX, S and EX.
Featuring an eye-catching styling with Kia's iconic grille, a longer wheel-base and a more generous cabin in addition to an attractive price, the Kia Rio 2018 is definitely a must-have subcompact car in city roads.
Watch more:
Kia Rio 2018 Review
>>> Related story: 2018 Kia Picanto finally enters our market
According to car news from the Korean automaker, the Kia Rio 2018 interior is also fitted with more equipment and accessories, including Bluetooth, 6 speakers and also, satellite navigation system. Notably, the top-of-the-line Kia Rio EX exclusively comes with an up-to-date infotainment system comprising a 7-inch touchscreen integrated with Apple CarPlay and Android Auto and UVO3 voice recognition. Besides, the car's safety system is likewise added Autonomous Emergency Braking (AEB).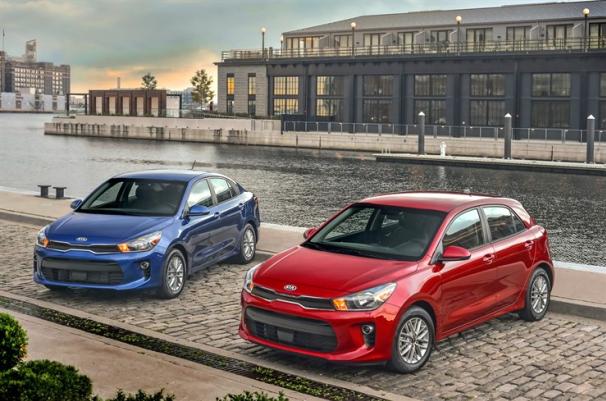 The Kia Rio 2018 will be available in two body types: sedan and 5-door hatchback
As regards the powertrain, a 1.6-liter GDI gasoline engine is the only option for the all-new Kia Rio 2018. This engine is capable of 130 horsepower and 160 Nm of peak torque.
The Kia Rio 2018 will be available in two body types: sedan and 5-door hatchback. Let's check out the prices of this subcompact duo:
Kia Rio 2018 Prices

| Variants | Prices in the USA (USD) | Prices converted into Peso |
| --- | --- | --- |
| Kia Rio LX sedan | $13,900 | P 709,399 |
| Kia Rio LX hatchback | $14,200 | P 724,710 |
| Kia Rio S sedan  | $16,100 | P 821,678 |
| Kia Rio S hatchback      | $16,400 | P 836,989 |
| Kia Rio EX sedan | $18,400 | P 939,061 |
| Kia Rio EX hatchback     | $18,700 | P 954,372 |
 >>> Check out the Kia Rio 2017 prices in the Philippines: Kia Rio 2017