Honda Cars PH also implemented a price increase.
Honda Cars Philippines has updated the prices of almost all its models. The price increase showed a slight bump that ranges from Php 1,000 up to Php 3,000, depending on the model and variant.
The Mobilio and the Civic Type R are the only models that are not included in Honda Cars PH's price adjustment. On the other hand, the 2021 City and facelifted CR-V still come with the same sticker prices that were announced during its launch.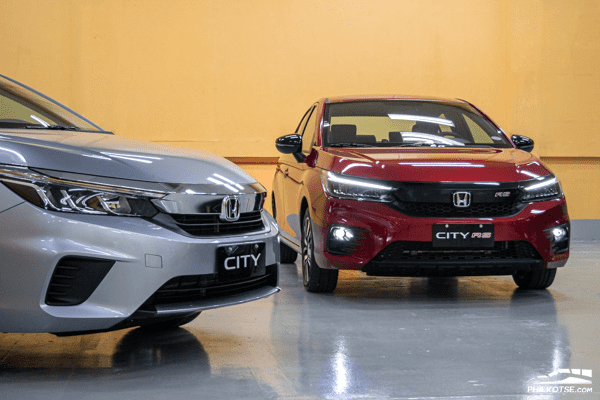 The 2021 Honda City
Of note, Honda Cars PH is offering the Honda City with the following introductory prices until December 31, 2020:
1.5 RS CVT – Php 1,048,000
1.5 V CVT – Php 968,000
1.5 S CVT – Php 878,000
1.5 S MT – Php 838,000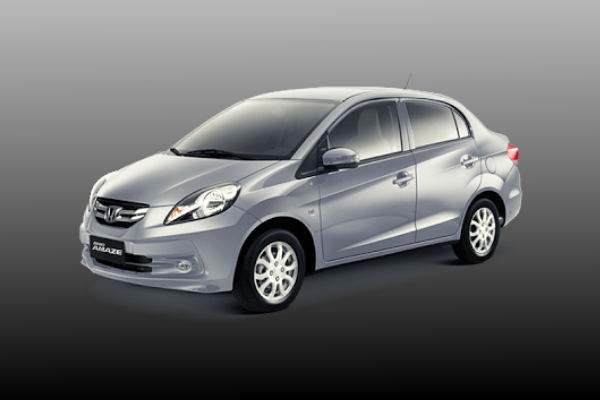 First-gen Honda Brio Amaze
Aside from the price adjustments, it seems that Honda Cars PH has dropped the Brio Amaze in its model lineup. Based on its official website, the said vehicle is no longer included in its price list.
As a review, the first-generation Brio Amaze has been in the local market since 2014, and it is offered as Honda's challenger in the small city car segment. The Brio Amaze is the four-door subcompact sedan version of the Honda Brio hatchback.   
Honda released the second-generation Brio Amaze in 2018. The Japanese automaker renamed the vehicle to just Amaze, dropping the Brio name. Style-wise, the Amaze comes with a better exterior design as compared to its predecessor. The said car was launched in India, and it is offered with either a diesel or a gasoline engine.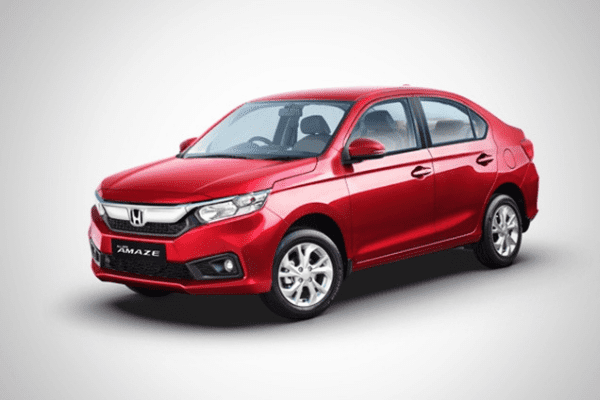 The Honda Amaze looks way better than its predecessor
>>> Related: You may now buy Honda cars on Lazada
With that in mind, is Honda Cars PH thinking of bringing in the second-gen Amaze? Could that be the reason why the Brio Amaze is no longer included on its official website? Well, Honda Cars PH has yet to make an official statement about the matter.
But, if the Amaze finds its way in the local market, it could undercut sales from other subcompact sedans such as the Mirage G4, Toyota Vios, Hyundai Reina, Kia Soluto, among others. In fact, the Amaze could even take some market share from its bigger sibling, the 2021 City.  
Visit Philkotse.com to get the latest updates in the automotive industry.
Know more about Honda Brio

<p>The Honda Brio is Honda Cars Philippines, Inc. (HCPI)&#39;s entry to the local hatchback segment alongside the newly-introduced <a href="https://philkotse.com/honda-city-hatchback-price-philippines" title="Honda City Hatchback Philkotse Car Guide">Honda City hatchback</a>. It is considered to be the small hatchback option, while the new City hatchback is on the more premium option of the brand. In consideration of its price points, the small hatchback is regarded as the entry-level vehicle of the Japanese carmaker.</p> <p>In Thailand, Honda first introduced the Brio in 2011 in response to a government-funded eco-car program. While in India, the small hatchback was produced by Honda&#39;s subsidiary company known as Honda Cars India Ltd (HCIL). The manufacturing process took place in its facilities in Greater Noida. Most of the parts used to make the model were brough from Indian suppliers.</p> <p>And in 2014, HCPI debuted the Honda Brio in the local market which provided Filipino car buyers with an affordable and sporty-looking hatchback. The PH-spec model is currently on its second-generation version and consists of the base S variant, mid-spec V variant, and top-of-the-line RS variant.</p>

Martin Aguilar
Author