Which model are you waiting for the most?
Recently, Hyundai has declared that it is planning to launch a total of 8 re-engineered compact utility vehicles (CUVs) or new crossovers by 2020 in the United States, one of them – the Hyundai Kona has been introduced already.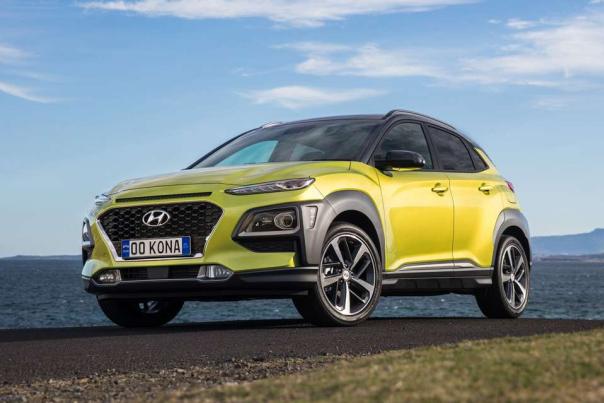 The Hyundai Kona has been unveiled already
"Very soon we are going to have the most diverse CUV powertrain lineup in the industry," Mike O'Brien - Hyundai Motor America Vice President, Product, Corporate and Digital Planning said in a statement.
According to latest car news, the Korean car maker would come up with an all-electric vehicle, a fuel-cell, an A-segment and an 8-seat CUV, a diesel-powered, and two other secret vehicles by the year 2020. Broadly, electrification is a hot trend in automotive world which Hyundai still keeps up with, but the company is seemingly going against it at the same time by a new diesel crossover.
>>> Related: Complete guide to the Hyundai Santa Fe Philippines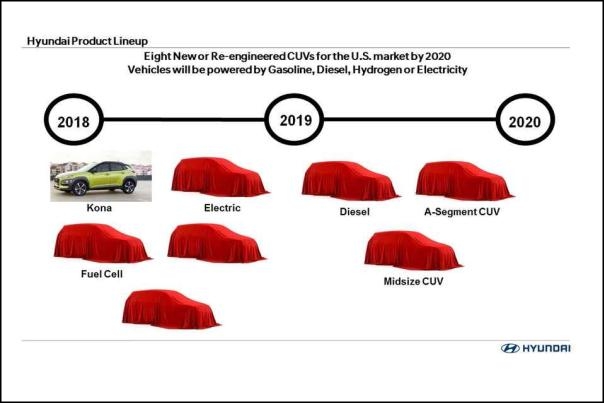 Electrification is a hot trend in automotive world which Hyundai still keeps up with
Among those models, perhaps the A-segment crossover is the one that piques most of our interests. At the moment, the smallest compact crossovers all converge in B-segment. For this reason, the arrival of an all-new A-segment crossover truly gets fans constantly stimulated.
The seven new Hyundai crossovers will bit by bit be disclosed at the forthcoming motor show or car events all over the world. Nevertheless, it isn't currently clear whether those models would go beyond US borders or not.
Latest updates on upcoming Hyundai cars can be found in our Complete guide to the Hyundai Philippines' local lineup