So it won't be based on the Hyundai Santa Fe after all.
Remember the Hyundai Santa Cruz pickup truck? Well, we have some new developments regarding this upcoming Hyundai model.
In a discussion among automotive journalists, a Hyundai representative mentioned that it would be based on the 2021 Hyundai Tucson instead of the Hyundai Santa Fe. This is of course contrary to the initial reports many automotive sites made on the Santa Cruz months ago.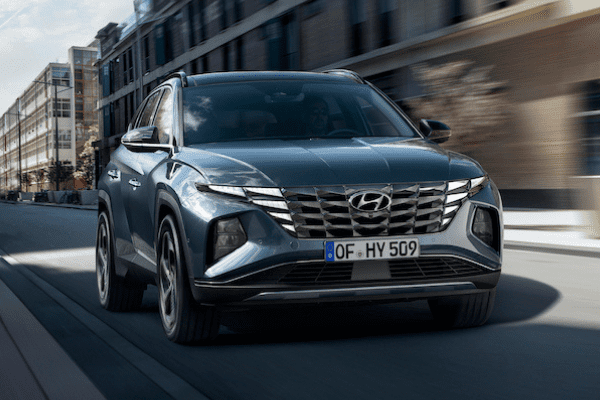 The Tucson was recently revealed and it sure looks futuristic
If this is indeed true, the new Santa Cruz might be sharing a lot of characteristics with the new Hyundai Tucson. For starters, Hyundai's first pickup truck model might be powered by the same engine options available to the crossover that it's reportedly based on. There's the Tucson's 2.5-liter inline-4, and it might even also come with the 1.6-liter turbo hybrid powertrain.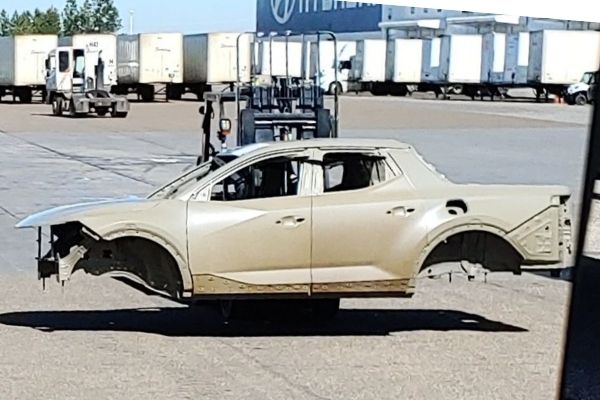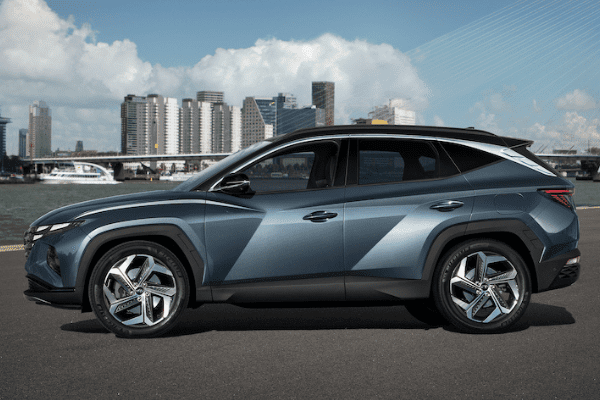 Compare the Santa Cruz shell (left) with the 2021 Tucson (right)
Back in May 2020, we also revealed a spy shot of the "shell" of what we knew then as the "Santa Cruz pickup truck." It was aggressively angular, but it definitely had a contemporary pickup truck look nailed down. Lately, it also seems that the recently released pictures of the new Tucson show similar character lines, especially on the car's haunches.
Do note though that there aren't any clear pictures of the Santa Cruz pickup truck shell to be found on the internet. So one cannot really confirm this new development based on comparing the Santa Cruz shell and the pictures of the new Tucson.
For us, however, it really makes sense to base the Santa Cruz pickup truck on the new Tucson. This is because Tucson has been revealed to be a tough crossover. During its testing in Europe, the new Tucson was able to handle the harsh cold weather of Sweden and the hot weather of southern Spain. It was also able to ford 300mm deep water, tow a trailer while ascending the roads in the Austrian Alps, and many other grueling tests.
It isn't just good looking. It's also quite tough
If Hyundai is indeed basing the Santa Cruz pickup truck on the Tucson, it might guarantee its ability to do typical truck things. And that is of course crucial for Hyundai's first-ever pickup truck.
For more automotive news, keep reading here on Philkotse.com.
Know more about Hyundai Tucson 2021

The Hyundai Tucson is a compact, five-door crossover with a front-engine, front-wheel-drive or all-wheel-drive layout. It is now in it's fourth generation version, and depending on the market, it either gets a 2.0-liter gasoline engine, a 2.0-liter diesel, a 1.6-liter gasoline mill or a 1.6-liter gasoline hybrid. It uses a totally new platform, and it is gets a more modern and more refined exterior design.

Cesar G.B. Miguel
Author