An update to Hyundai's premier minibus model. 
The Hyundai County has been a mainstay product in the Philippine minibus segment since 2016. According to the automaker, the County has been a leader in the segment with an average of 136 units sold per year. It was even used during the COVID-19 pandemic to ferry health workers and frontliners via Hariphil Asia Resources, Inc.'s (formerly Hyundai Asia Resources, Inc.) Biyahe ng Bayani Program.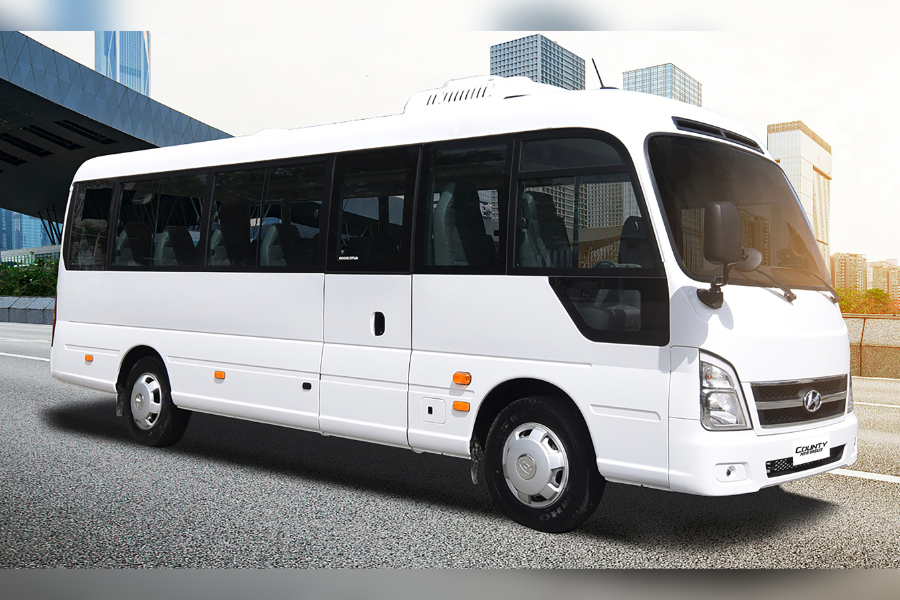 The 2023 Hyundai County New Breeze
Now, HARI, which remains the official distributor of Hyundai commercial vehicles (CV) in the Philippines, has brought in an updated version of the County minibus known as the County New Breeze. 
New to the 2023 County New Breeze is a large body standing 2,870mm tall. It is taller than the previous model due to the relocation of the air-conditioning (AC) condenser unit towards the roof. This change provides better air quality for the AC.  
The new County New Breeze is also longer by 25mm. This affords the County New Breeze a seating capacity of 29 passengers plus the driver. A new extra-long version was also added, and it can seat up to 32+1 occupants.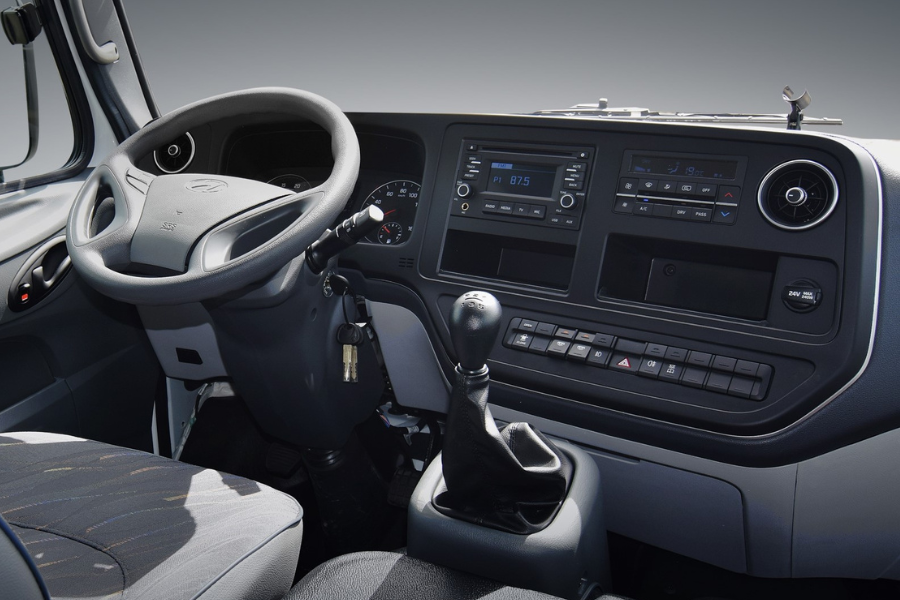 The refreshed County's cockpit
Visibility for the County New Breeze has also improved thanks to new headlamps with LED positioning lights. Also added were front and rear fog lamps and a new cargo flap rear door which opens wider to provide better access.  
Comfort was then upped inside the County New Breeze thanks to the addition of PVC-wrapped seats. Likewise, overhead lighting and a new digital dual climate control system were also added. 
For onboard entertainment, the updated minibus features an audio system that can handle radio, CD, and TV output. It can also be used by the driver as a public address system.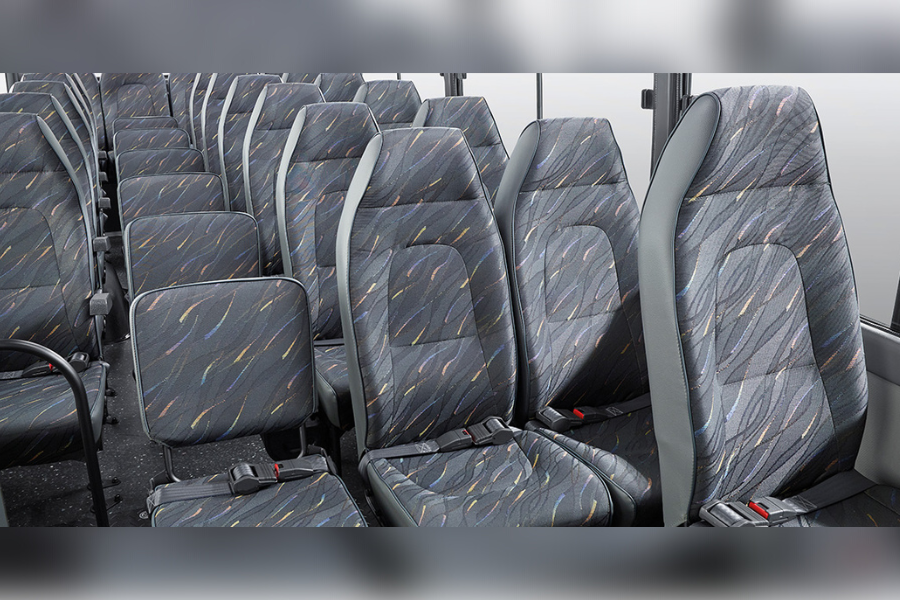 PVC seats
Speaking of the driver, a 3.5-inch LCD cluster is also present on the said minibus. This provides an easy-to-use display that can show relevant driving information, as well as different vehicle data. A tilt & telescopic steering wheel is also present for the driver.  
Propelling the Hyundai County New Breeze is a 4.0-liter turbodiesel engine that's capable of producing up to 139 horsepower and 373 Nm of torque. Power is then to its rear wheels via a 5 forward & 1 reverse MO3555 manual gearbox.  
For more information on the 2023 Hyundai County New Breeze, one can visit the official Hyundai Trucks and Buses Facebook page. 
Catch more car news and automotive industry updates here on the Philippines' largest automotive portal.  


Cesar G.B. Miguel
Author