This minibus is designed to comfortably accommodate workforces.
The quarantine restrictions due to the pandemic have taught the importance of mobility. Public utility vehicles and jeepneys have implemented social distancing in their vehicles to avoid the further spreading of the COVID-19.
Hyundai Asia Resources, Inc. (HARI), the official distributor of Hyundai vehicles in the country, knows exactly how the pandemic affected mobility in the country. For this reason, HARI is presenting the Hyundai County minibus.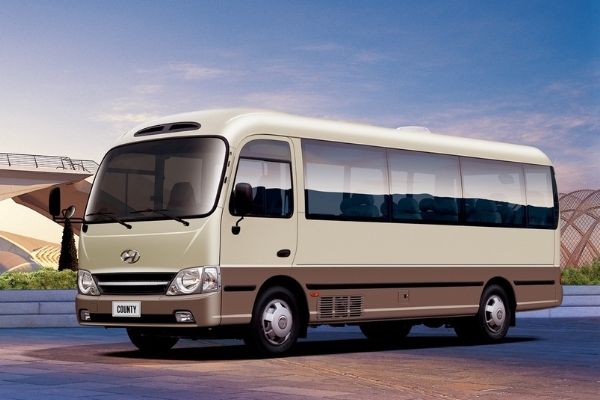 The Hyundai County Minibus
Hyundai's minibus has been used by the HARI as the vehicle in its Biyahe ng Bayani free shuttle services. The free shuttle service served as the mobility for thousands of medical front liners in Metro Manila and Southern Luzon, as well as a carrier for critical medical supplies to Hyundai's partner health
The Hyundai County is specifically designed to provide a spacious, convenient, and comfortable ride experience for passengers. It can accommodate up to 29 passengers including the driver as the standard configuration.
>>> Related: HARI hails Hyundai Commonwealth as 2019 Dealer of the Year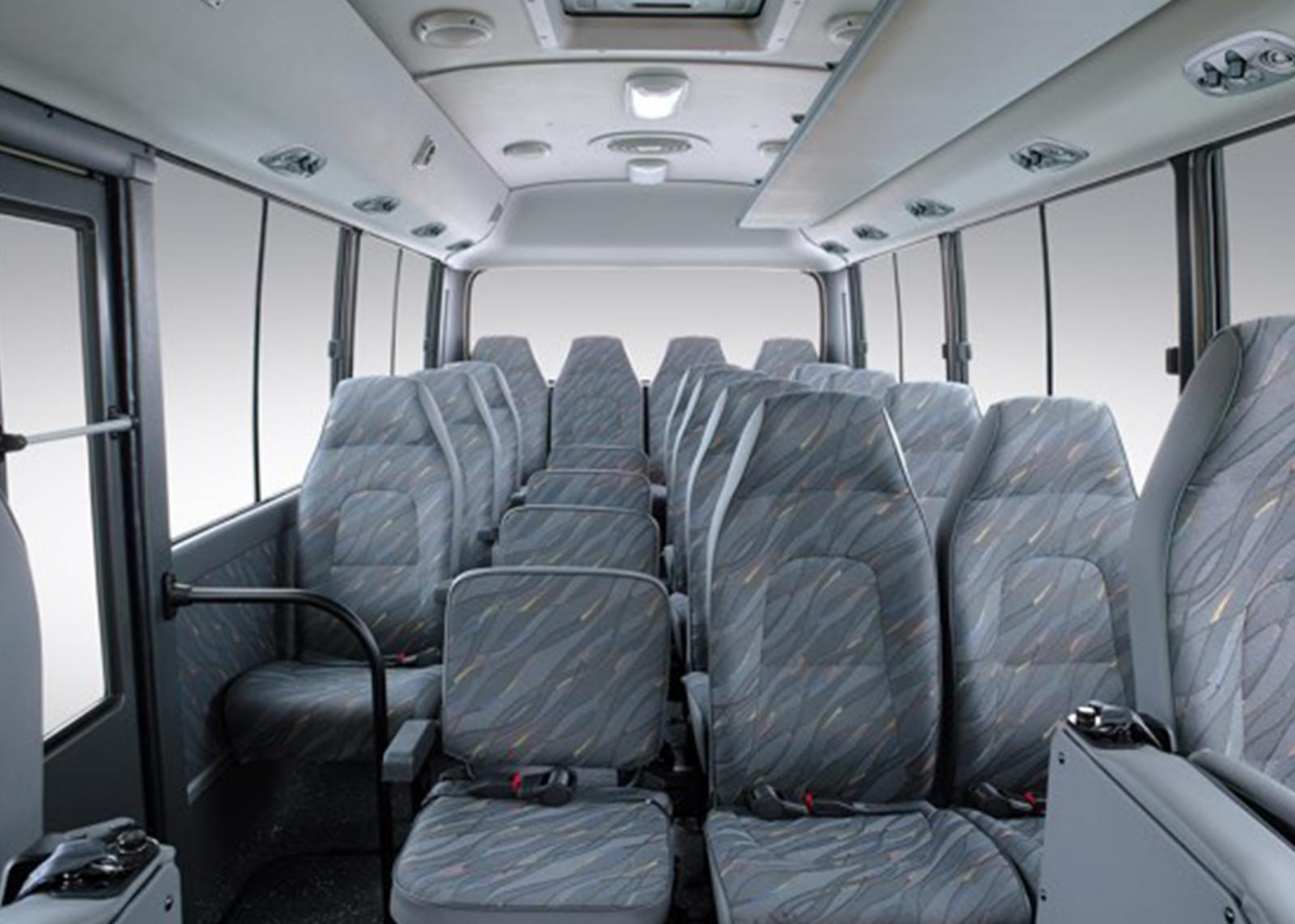 The County can accommodate up to 29 passengers
Adding to the comfortable cabin of the County is its great stability thanks to the minibus' sturdy box-type chassis frame configuration. The body configuration offers greater resistance against bending and torsional forces which have been tested by Hyundai on various road conditions.
Local businesses can make use of the County's roomy cabin to move its workforce safely. Passengers are provided with outstanding interior ergonomics and flush panoramic windows that offer great views on the road.
>>> Related: Hyundai donates 18 Starex Cargo Ambulance units to DOH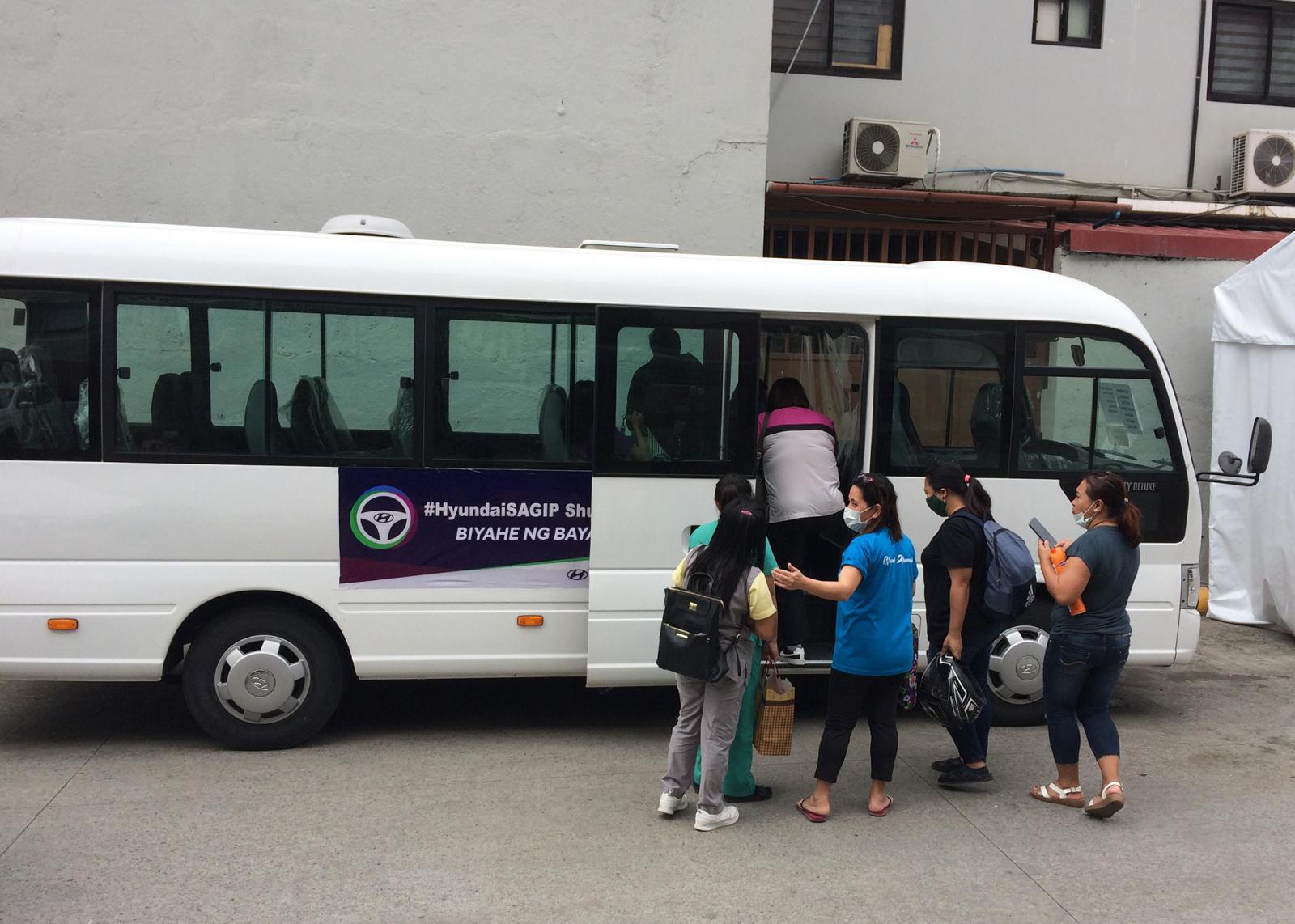 The County was used as a free shuttle service for health workers
Under the hood, the Hyundai County sold in the market can be powered by various 4-cylinder CRDi (Common Rail Direct Injection) engines capable of producing 99 to 138 hp and 235 to 373 Nm of torque, depending on the engine option. The engine is paired to a 5-speed manual transmission.
HARI backed the County with a 3-year or 200,000-kilometer mileage warranty, whichever comes first. This helps owners and operators maintain the County even if it is used on a daily basis by local businesses.
Here at Philkotse.com, we value your interest in the automotive industry. Visit our website to find out more.    

Rex Sanchez
Author