More fuel for the Type R hype train.  
The last time we talked about the upcoming 2022 Honda Civic Type R, we reported that it will be making its appearance at the on-going 2022 Tokyo Auto Salon.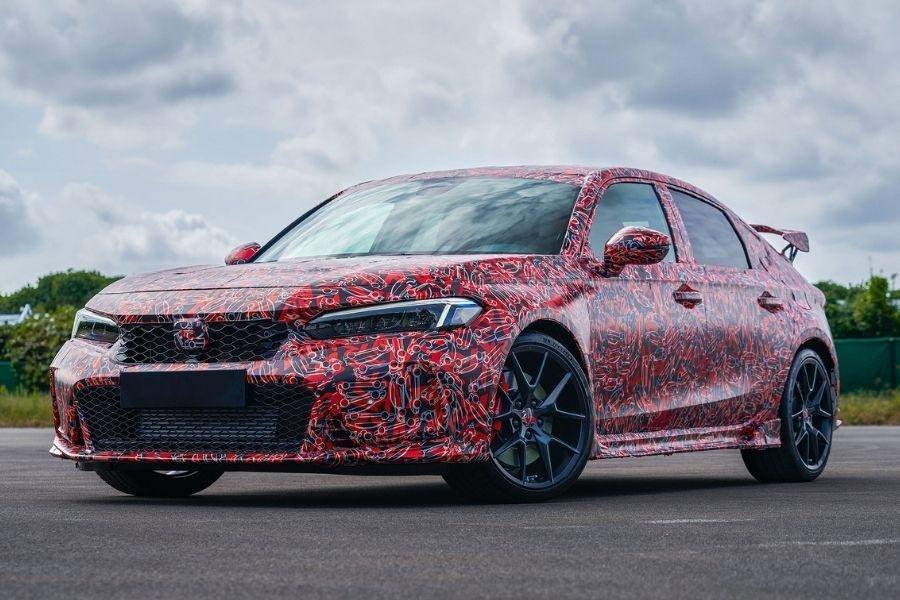 The 2022 Honda Civic Type R prototype
Even earlier than that, we also talked about how Honda was testing it at the 5.8-kilometer Suzuka Circuit in Mie, Japan. In connection to that bit of news, Honda recently released a video showing the car being put through its paces at the aforementioned track.  
Let's watch the video: 
Next Gen Honda Civic Type R Testing at Suzuka Circuit
As one can see, it is still very much the camouflaged pre-production unit. Then again, it's plain to see that it comes with several unmistakable Type R accouterments like a triple exhaust setup, a sizable rear wing, as well as red-colored Brembo brakes. 
Also, it can be seen and heard on the said video that the Honda testing team isn't exactly babying this thing. In fact, they are pushing it hard, and one can even perceive the growling 2.0-liter turbo engine at several points in the video. 
Furthermore, there are some interesting bits that you can spot if you're a keen-eyed viewer. At the 37-second mark, one can spot a Civic in white. This might be the older, outgoing Civic Type R which the new model could be benchmarked against, or another 2022 Civic Type R unit.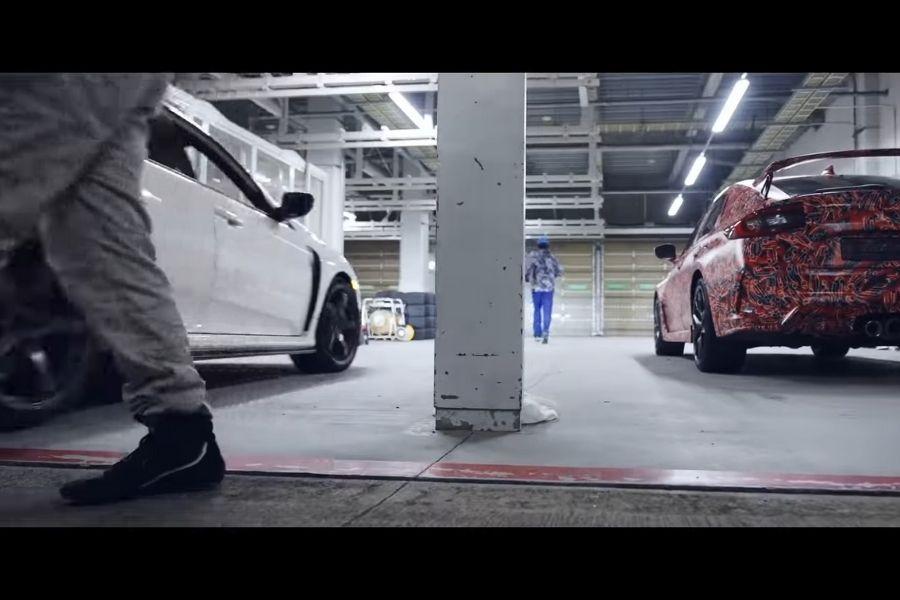 Is that another prototype or the outgoing older version?
We also got multiple glimpses of the new Civic Type R's wheels, which somewhat appear to have more depth than the current version's set. In general though, it looks like they're sporting the same multi-spoke design. Keep in mind that this could change once the production version comes out. 
Then at the 57-second mark, a 2022 Civic Type R running the track at night is shown with a green tinge. This might be the light (or the lack of it) playing tricks on our eyes, or maybe Honda is hinting that a green color might be coming for this performance model. That said, it looks great. Even the camouflaged prototype's exterior appearance is already impressive. 
So, when's it coming out? For now, the Japanese brand is keeping mum about it, so we'll just have to wait. If you're excited for this upcoming model, keep it here on Philkotse for further updates. 

Know more about Honda Civic Type R 2023

The 2023 Honda Civic Type R is a high-performance, compact, five-seater, front-wheel-drive liftback. In the Philippine market, it carries a standard retail price of Php 3,880,000.
Under the hood of the Civic Type R is a 2.0-liter inline-4 gasoline turbocharged engine that can make up to 316 horsepower and 420 Nm of torque. The said engine is then paired with a six-speed manual gearbox with rev-matching.
Size-wise, the latest version of the Civic Type R is 4,593mm long, 1,890mm wide, and 1,407mm in height. It also has a wheelbase length of 2,735mm, and a ground clearance of 123mm.
Locally, the Honda Civic Type R competes against the Subaru WRX, Dodge Charger, Lexus ES, BMW 3 Series, Mercedes-Benz CLA, among others.

Cesar G.B. Miguel
Author