It has a jacuzzi, mini-golf course, and even a helipad.
We have seen quirky customization of limousines over the years including the 7-door Toyota RAV4 in Japan. Due to its length, builders have plenty of room to work on. This is one of the reasons why Michael Dezer decided to restore "The American Dream" and induct it to the Guinness World Records.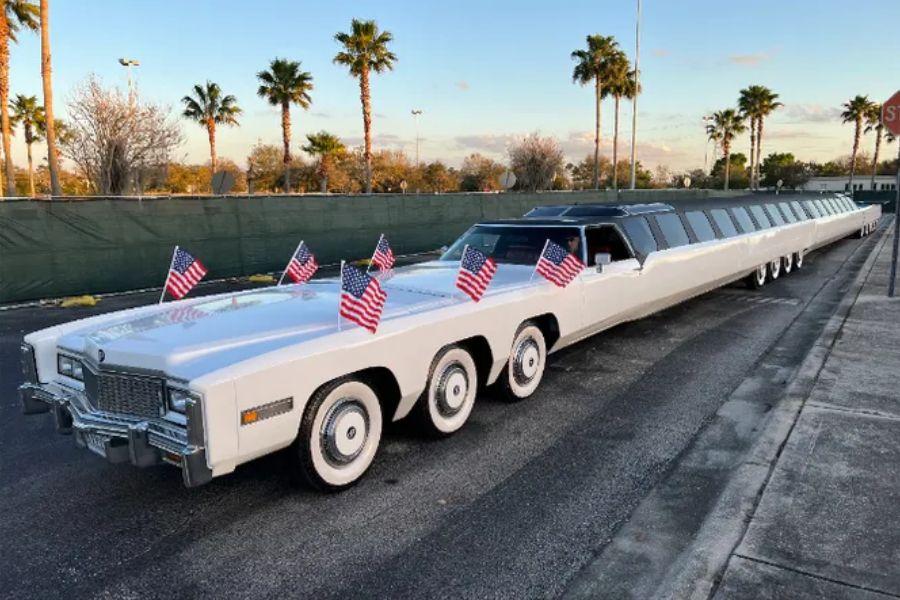 Guinness World Records' longest car
The American Dream was first built by famed car customizer Jay Ohrberg in 1986. It measured 18,280 mm in length, which was later extended to 30,500 mm long. And on March 1, 2022, the restored super limousine was added with 40 mm of length, which officially broke its own 1986 record title.
In comparison, the world's longest limousine spans longer than a convoy of eight Toyota Wigos, with around 150 mm of space in between each other. This makes the 30,540-mm limousine almost impossible to drive in the city, especially whenever a left or right-hand turn must be taken to get to its destination.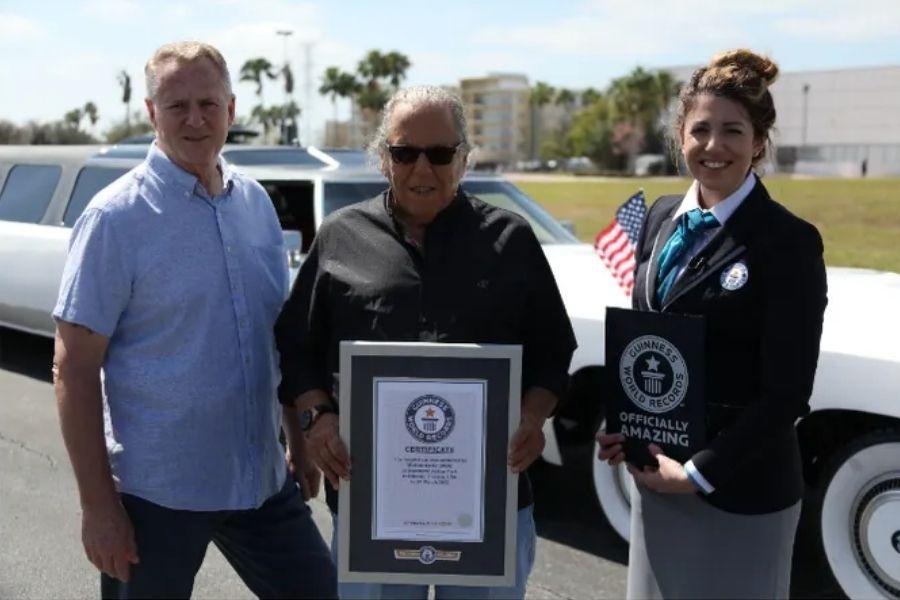 From left to right: Michael Manning, Michael Dezer
Based on the 1976 Cadillac Eldorado limousines, the cabin can fit more than 75 people. They can enjoy various in-car amenities including a large waterbed, a swimming pool, jacuzzi, and a mini-golf course. It even retains the helipad from the 1986 design, which has now footage of a helicopter landing on the 26-wheeled car.
Michael Manning, who was involved in the restoration, said that the project costs over USD 250,000 (or around Php 13,073,000), covering shipping, materials, and labor. It took three years for the team to finish the restoration. As such, Manning admitted that he will miss working on the record-breaking limousine.
"Yeah, I feel an attachment to it. Everybody thought that I was out of my mind for wanting to restore it, but I had a vision," shared Michael Manning.
Watch the story of the restored "The American Dream"
The world's longest car is now displayed at Dezerland Park Oruto Museum in Orlando, Florida.
Discover more car-related stories here at Philkotse.com.


Rex Sanchez
Author
Recent posts