The GV70 still exudes style and luxury.
On October 29 2020, Genesis officially revealed the interior and exterior of its latest model. It's called the GV70, with the "V" referring to the new model's versatility. Once fully released, the GV70 will join the G70, G80, and G90 sedan models, as well as the GV80 luxury SUV, in the Korean luxury car maker's lineup. That said, there are no details yet regarding the GV70's powertrain, but at least we now know what it looks like. A preview of the final product, if you will.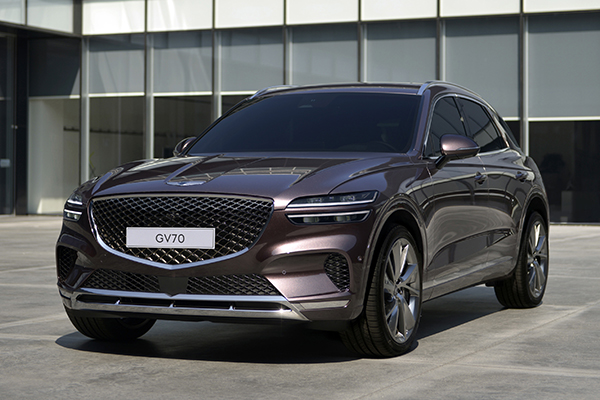 The Genesis GV70 Luxury variant
>>> Related: New 2021 Genesis G90 comes with sparkling 'Stardust' edition
Unlike the larger SUVs within Genesis' stable of models, the GV70 is a bit smaller. It fits into the compact crossover segment but still exhibits the familiar Genesis SUV design touches. There are the two-bar taillights and headlights, the graceful character lines, and the pentagon-shaped grille.
Inside, the GV70 is minimalist, yet very luxurious. Almost all surfaces are clad in supple leather and those that aren't are either made of polished chrome or black colored. Of interest, however, is its dashboard. Or rather, the cluster of controls housed within an elongated, chrome-lined oval cutout.
The said shape dominates the dash as it stretches from the dashboard's center towards the driver's side just underneath the steering wheel. Within it, one can find well-arranged buttons that are lined, or made out of polished metallic material. On top of the dash sits a very visible head unit, which we presume can be controlled either by touch input or with the luxurious-looking knobs positioned on the cushy-looking center console.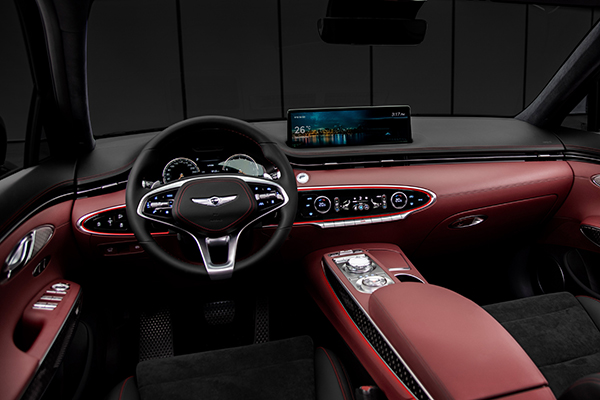 While the Luxury variant gets a two-spoke steering wheel, the Sport variant gets a three-spoke
>>> Related: 2021 Genesis G80 debuts as a beautifully-crafted Korean luxury sedan
As far as engines go, we're guessing that Genesis will be giving the GV70 a turbocharged unit. According to reports, the Sport version will be powered by a twin-turbo V6 capable of making up to 400 horsepower.
The Luxury version is rumored to have a smaller, but still beefy 2.5-liter turbocharged inline-4. We can also expect the GV70 to come standard with rear-wheel-drive, with an all-wheel drivetrain as an option for several markets.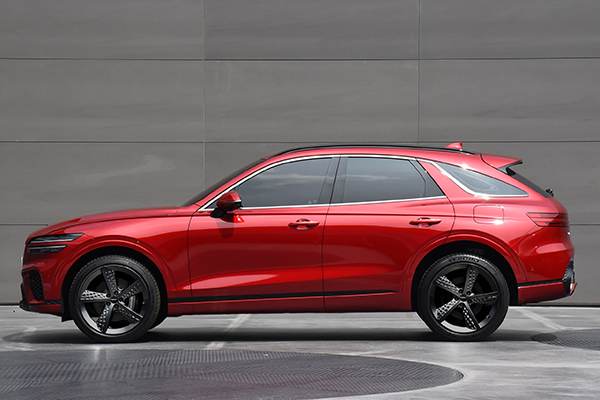 The Genesis GV70 Sport variant. Note the fancier set of wheels
Further details about the GV70 will be released sometime next year. For now, though, Genesis says that around 100 GV70 units will be roaming around South Korea for the final leg of its pre-production testing.
For the latest automotive news, keep reading here on Philkotse.com.

Cesar G.B. Miguel
Author