It has released 20 CV units to DAR Region 9.
Foton Motor Philippines continues to deliver on its commitment to support the welfare of the Filipino people. Its latest effort is to provide support to the projects of the Department of Agrarian Reform (DAR) Region 9 by turning over fleets of Foton commercial vehicles (CVs).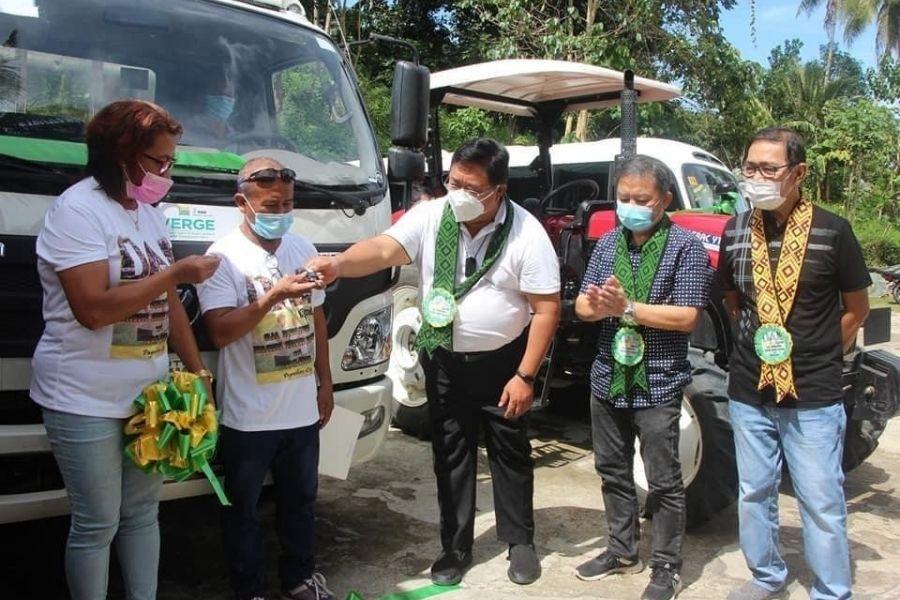 Staying true to its commitment
Within the turnover ceremony, Foton Zamboanga was able to release 20 units to DAR Region 9, comprised of the Gratour MT Dropside, Tornado 4.4C Dropside, Tornado M2E E4 Dropside, Tornado M4.2C Dropside, Thunder 4x2 EX, Hurricane EST-M Dropside, and Tornado C 4.8 Dropside.
"If it's for the welfare of our fellow Filipinos, especially for the backbone of our economy – local farmers – we'll be steadily supporting," said Foton Motor Philippines President Rommel Sytin.
The Gratour MT Dropside is a light commercial vehicle (LCV) that should help DAR Region 9 in hauling cargo on narrow roads more seamlessly. It offers a payload capacity of 1.4 tons with its 1.5-liter gasoline engine that is capable of generating 110 hp and 142 Nm of torque.
Meanwhile, heavier cargo can be delivered by the Tornado and Hurricane units which are the car brand's light-duty trucks and medium-duty trucks, respectively. Both trucks are powered by a Cummins engine that produces rugged performance and reliable capabilities.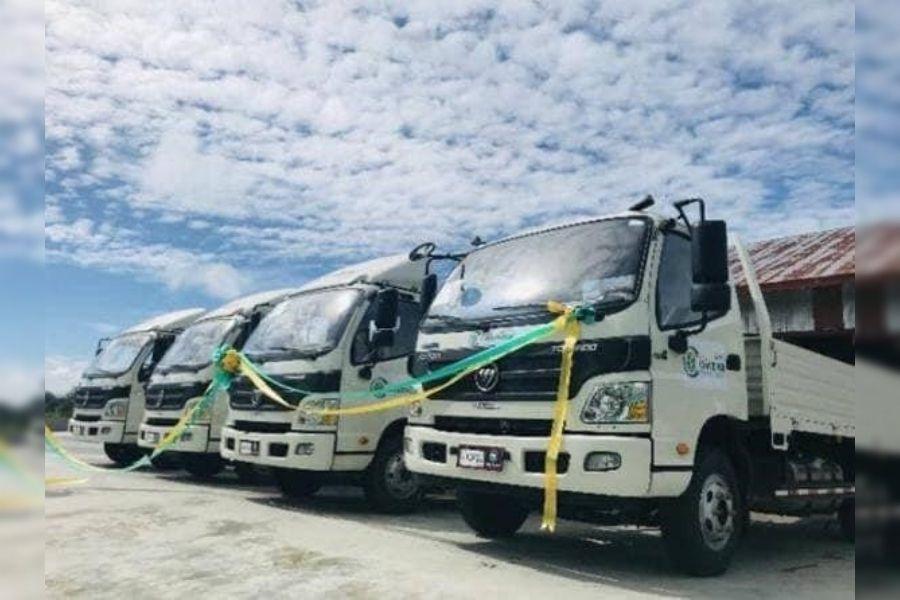 The trucks can be used to hasten DAR Region 9 projects
All the turned-over Foton units are expected to haul and deliver farm supplies and products to hasten DAR Region 9 projects. In turn, it will improve the livelihood of local farmers in the area, fulfilling the brand's commitment to the wellness of the Filipino people.
Visit Philkotse.com for more automotive news.
Know more about Foton Gratour 2021

Foton is known for producing pickup trucks, large commercial vans, and heavy-duty trucks. This diversified as the brand made its entry into smaller carriers. The Gratour is Foton Philippines' line of commercial vehicles that comes in eight variants. These are the Dropside, F-Van, Jeepney, Wing Van, MT MPV, TM MPV, 8-Seater Minivan, and the most recently released iM6 MPV 2020 version. Its variety of models can cater to a range of commercial or domestic requirements. The Gratour is powered by a 1.5-liter gasoline engine attached to a manual transmission. Its most premium iM6 variant is a compact MPV that offers a slew of safety and tech features such as automatic climate control, a touchscreen entertainment system. The MPV produces 115 hp and 150 Nm of torque which proves adequate for hauling cargo and carrying a full car of passengers.

Rex Sanchez
Author
Recent posts