It has released 20 CV units to DAR Region 9.
Foton Motor Philippines continues to deliver on its commitment to support the welfare of the Filipino people. Its latest effort is to provide support to the projects of the Department of Agrarian Reform (DAR) Region 9 by turning over fleets of Foton commercial vehicles (CVs).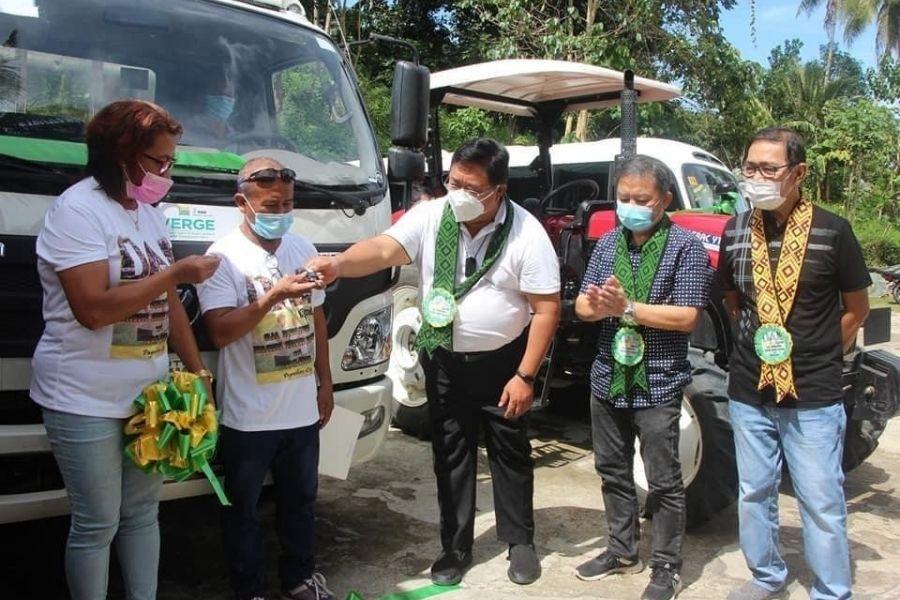 Staying true to its commitment
Within the turnover ceremony, Foton Zamboanga was able to release 20 units to DAR Region 9, comprised of the Gratour MT Dropside, Tornado 4.4C Dropside, Tornado M2E E4 Dropside, Tornado M4.2C Dropside, Thunder 4x2 EX, Hurricane EST-M Dropside, and Tornado C 4.8 Dropside.
"If it's for the welfare of our fellow Filipinos, especially for the backbone of our economy – local farmers – we'll be steadily supporting," said Foton Motor Philippines President Rommel Sytin.
The Gratour MT Dropside is a light commercial vehicle (LCV) that should help DAR Region 9 in hauling cargo on narrow roads more seamlessly. It offers a payload capacity of 1.4 tons with its 1.5-liter gasoline engine that is capable of generating 110 hp and 142 Nm of torque.
Meanwhile, heavier cargo can be delivered by the Tornado and Hurricane units which are the car brand's light-duty trucks and medium-duty trucks, respectively. Both trucks are powered by a Cummins engine that produces rugged performance and reliable capabilities.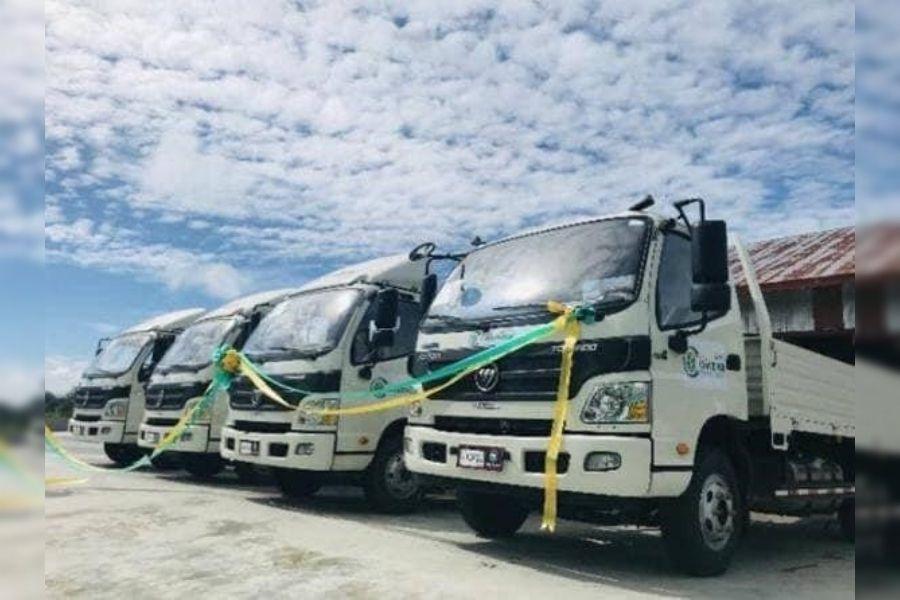 The trucks can be used to hasten DAR Region 9 projects
All the turned-over Foton units are expected to haul and deliver farm supplies and products to hasten DAR Region 9 projects. In turn, it will improve the livelihood of local farmers in the area, fulfilling the brand's commitment to the wellness of the Filipino people.
Visit Philkotse.com for more automotive news.

Know more about Foton Gratour 2023

The Foton Gratour 2023 is a series of configurations that includes Wingvan, F-Van, MPV, and Dropside. It is available in the Philippines in six variants and the Foton Gratour Philippines price starts from Php 520,000 and goes at Php 708,000. Powering the vehicle is a 1.5-liter DAM15DR gasoline engine that is paired to a 5-speed manual transmission only. Depending on the variant, the engine can produce either 110 horsepower and 142 Nm of torque, or 114 horsepower and 150 Nm of torque.
In terms of dimensions, the largest numbers are found on the MPV configuration which spans 4,525 mm long, 1,925 mm wide, and 2,145 mm high, with a wheelbase rated at 2,650 mm. Locally, the Gratour competes against the likes of the Suzuki APV, Kaicene Honor S, and BAIC M50S.

Rex Sanchez
Author