Sometimes simple doesn't mean bad.
If you know pickup trucks and have been driving them for decades, then you'll know that the latest ones are a bit large. Take for example the latest version of the Nissan Navara. It measures 5,260mm long, and 1,875mm wide. Suffice to say, it's pretty huge.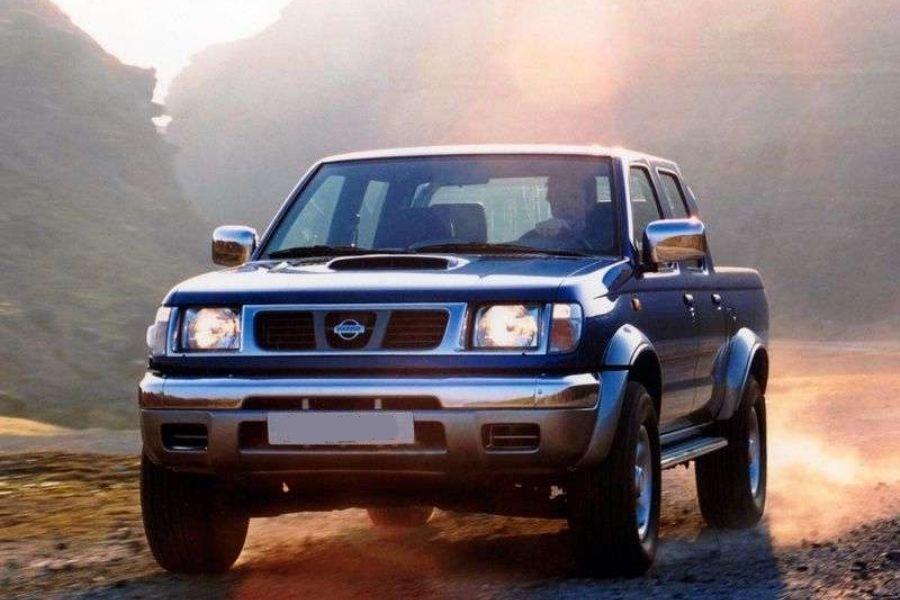 The first-gen Nissan Frontier D22.
In contrast to the newer Navara is its predecessor. Specifically, the model that helped Nissan continue to make a name for itself in the local pickup truck market after the D21 pickup truck series. What we're talking about is the Nissan Frontier first-generation model. 
So, what's the Nissan Frontier like as a truck? 
Nissan Frontier: Compact but capable 
Released in 1998, the Frontier was classified as a compact pickup truck. Like newer models though, it can still fit five people inside its rather spartan interior. It also had a body-on-frame chassis and a leaf-spring rear end. It also measured 4,885mm long and 1,820mm wide, which is tiny compared to the new Navara. 
Style-wise, it also didn't have much flair. It had box-shaped halogen headlamps, some bits of chrome for some variants, and a roomy bed that lacked a bedliner. So yes, it was in keeping with the box-like styling with its D21 predecessor.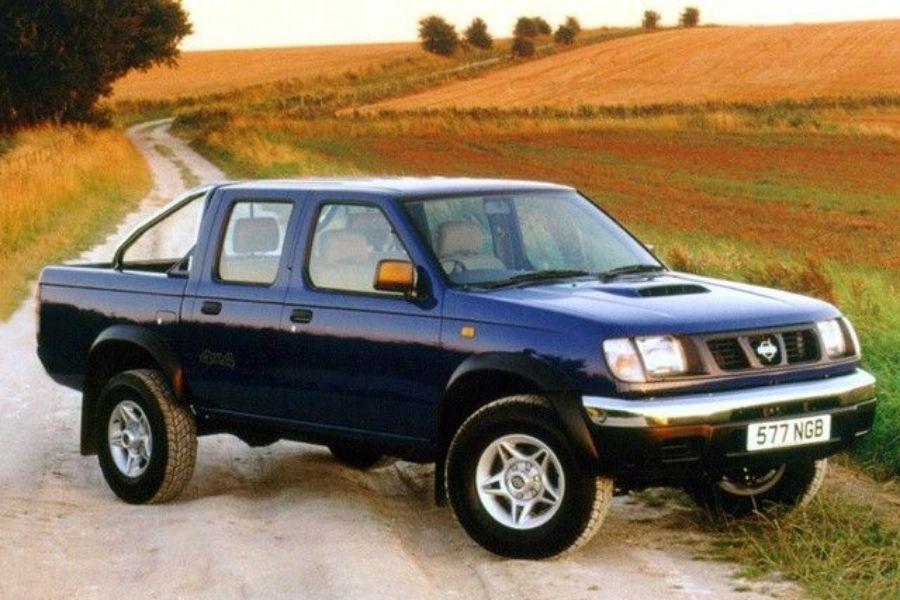 The D22 is dubbed as the "first-gen" Frontier as the earlier D21 series didn't fall into the Frontier nameplate
Speaking of spartan, even the top-spec version called the "Pleasure Series" only came with manual air-conditioning, one airbag, a cassette player, and no driving aids at all. It did get a CD changer that can handle six CDs and optional leather covers for the seats. But other than that, it was still thoroughly utilitarian due to its hard plastic interior pieces. That said though, almost everything in this truck's interior can be fixed with an amply kitted tool box, duct tape, WD40, and elbow grease.  
The 2003 facelift for the Philippine-spec Frontier added more features like keyless entry and a car alarm. Unlike the current truck models sold locally though, the most feature-rich model for the 2003 Frontier was the top-spec Titanium 4x2 version and not its sole 4x4 variant. 
Specifically, the Frontier Titanium 4x2 received a roof rack, a lot of alternate exterior trim pieces, wood grain trim pieces for its center console, armrests, and cup holders. The 2003 Frontier 4x4 in turn also received a limited-slip differential.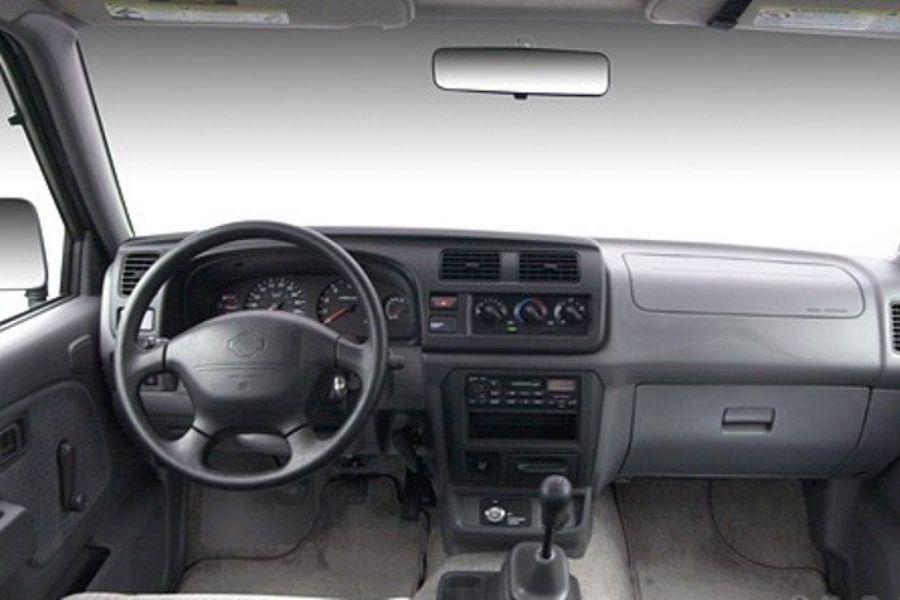 Inside the Nissan Frontier D22
Moving on to engines, the pre-facelift 1998 and the facelifted 2003 versions were also mechanically simple. Both engine options for the Frontier released during the said years used a distributor-type fuel system, meaning that both the 3.2-liter inline-4 QD323 and the 2.7 TD27 inline-4 diesel mills only had one fuel pressure mechanism to work with for all of their cylinders. 
This resulted in a not-so-powerful engine, at least when compared to preceding and modern Navara models. To put this into perspective, the 3.2-liter first-gen Frontier variants only make up to 103 horsepower and 216 Nm of torque. The 2.7-liter manual-only version meanwhile can make 87 horsepower and 176 Nm of torque.  
But despite those seemingly anemic numbers, the Frontier proved to be a reliable workhorse. It was capable of dealing with the needs of many Filipinos, especially those who needed to travel on rough and unpaved provincial roads on a daily basis. Entrepreneurs, farmers, and construction firms also found it to be useful for their logistics needs. These qualities subsequently made the Nissan-made truck a household name.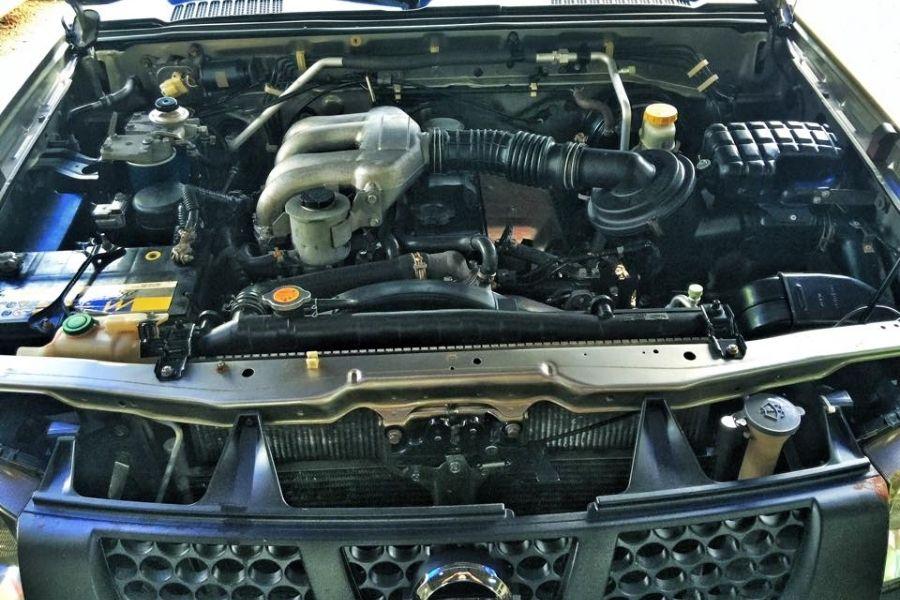 The D22's QD series 3.2-liter inline-4 diesel mill was paired with either a five-speed manual or four-speed automatic
It also helped that like most of the truck's parts, the engines themselves were also uncomplicated and easy to fix. And according to Nissan, the 2.7-liter TD27 on the entry-level Frontier STD was also capable of returning around 10 km/l in heavy city traffic. That's not a bad figure considering that it was using a now old-school overhead valve engine with a distributor-type fuel system. 
As a testament to the Frontier's popularity, the Philippine-spec Bravado 2.7-liter 4x2 version was sold by Nissan until 2014. This is an interesting point since the newer Nissan Frontier Navara was released in 2007.  
The said 2007 Frontier Navara model, while retaining the boxy shape of the old model, was a significant update over the older first-gen Frontier with its common rail fuel injection system which allowed its 2.5-liter 4x4 variant to make up to 172 horsepower.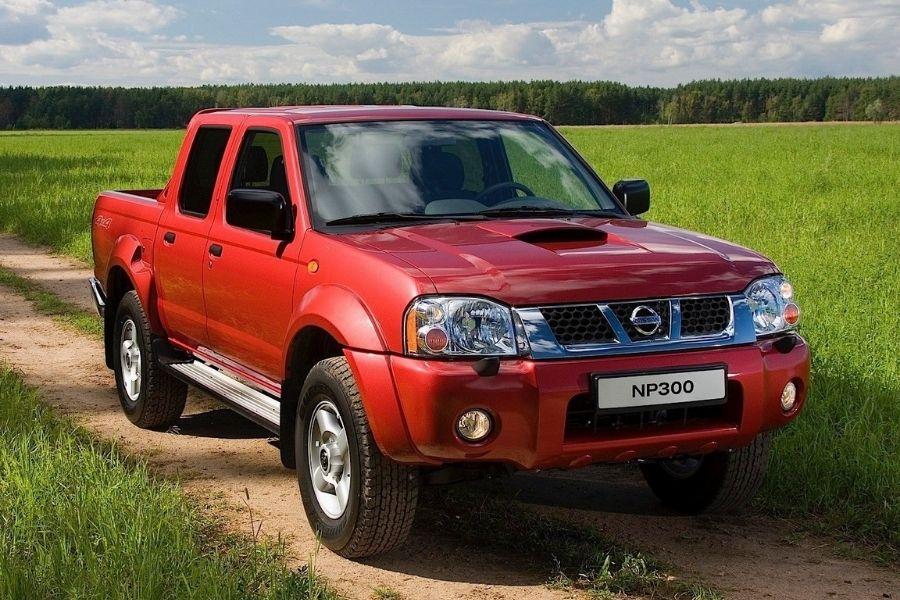 The Nissan Frontier was called the NP300 for other markets like South America, Australia, and Europe.
To sum it all up, the first-gen Nissan Frontier wasn't powerful, nor was it luxurious. Then again, it had the sturdiness to deal with anything its owners threw at it. Be it rough roads, as a fleet truck, as a farm truck, or even as a family vehicle, it did it all. It was also reliable and easy to fix, and so it isn't such a big surprise to see some still running around on local roads.  
So, do you miss the first-gen Nissan Frontier? Or do you prefer the power and to be pampered by the new and modern Nissan Navara? 
For learning more about vehicle models from ages past, keep it here on Philkotse.com. 
Know more about Nissan Frontier 2021

The Nissan Frontier is a series of well built two or four-door pickup trucks acclaimed for its proven versatility, outstanding road performance, and overall reliability. It features a mighty exterior splashed with bold detailing, chrome accents, and an intimidating stance. Inside, it offers a roomy cabin fitted with a generous number of driver and passenger amenities meant to provide a safe, comfortable, and consistent riding experience. In smooth roads or challenging terrains, the Nissan Frontier is your reliable companion. The Nissan Frontier is offered in the following variants: the Nissan Frontier S, the Nissan Frontier SV 4-CYL./ V6, the Nissan Frontier SL, the Nissan Frontier PRO-4X, and the Nissan Frontier Desert Runner. It comes in Glacier White, Brilliant Silver, Metallic Blue, Arctic Blue Metallic, Night Armor, Super Black, Lava Red, and Cayenne Red.

Cesar G.B. Miguel
Author