Imagine owning the 7-time F1 champion's Ferrari race car.
No matter which Formula One era you started, every racing fan knows the name Michael Schumacher. He is considered one of the greatest drivers of all time, bagging seven F1 World Drivers' Championships (WDC) in his career. Only two have achieved the feat in F1 history, the other being Lewis Hamilton.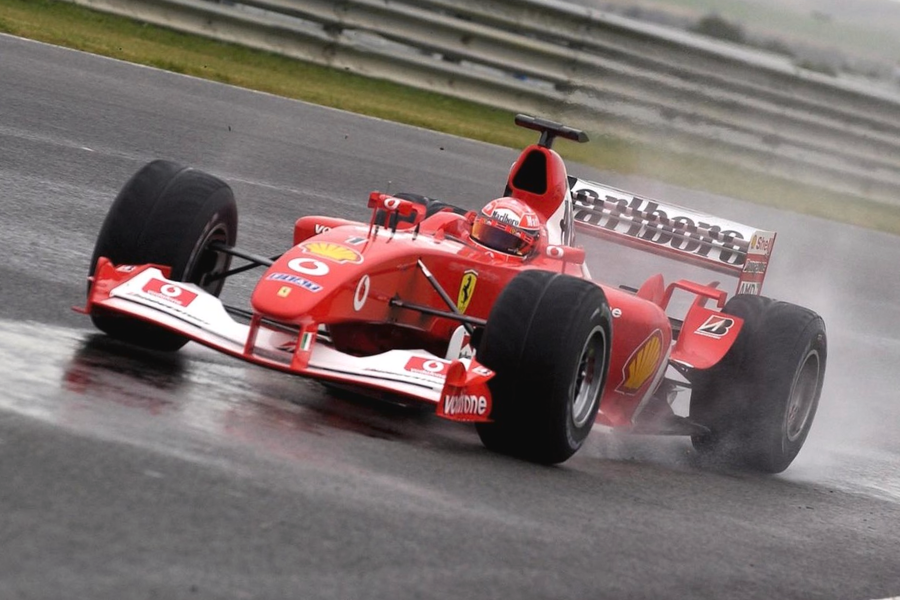 Ferrari F2003-GA in action
So to get the chance to drive Schumacher's F1-winning car would be a dream, right? Well, how about taking it up a notch and actually owning it? Auction house RM Sotheby will put the Ferrari F2003-GA under the hammer this November 9 at its Luxury Week in Geneva, Switzerland. Not a replica, not a development test car. This is the real deal, the actual car Schumacher drove to win the 2003 F1 championship season.
The Ferrari F2003-GA is a reworked version of the Scuderia's 2002 car, which Schumacher also brought to a championship finish. Its GA moniker is a nod to the late Fiat boss Gianni Agnelli. Among the upgrades are improved aerodynamics, weight reduction, and tweaked suspension to handle all the power from the engine.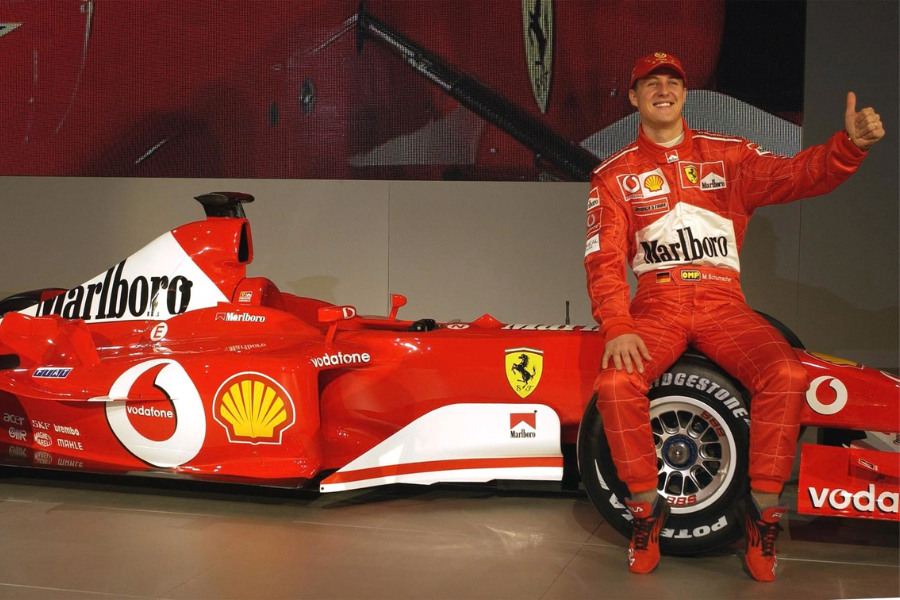 Michael Schumacher secured his sixth world championship title with this machine
Powering the F1 car is a 3.0-liter naturally-aspirated V10 engine capable of generating 845 horsepower. The power unit can also reach 19,000 RPM, producing a screaming sound that remains iconic to this day. By comparison, current F1 cars come standard with a 1.6-liter V6 turbo hybrid with a Kinetic Energy Recovery System (KERS).
"We are absolutely delighted to include the sale of this incredible car during our luxury week sales in Geneva," said Sotheby Global Luxury Division Head Josh Pullan. "We continue to offer the rarest and most sought-after objects to our passionate community of collectors across every category."
While the said achievements and features make the Ferrari F2003-GA an even more interesting auction item, the F1 car won't be cheap. Word has it that the F2003-GA will have an estimated auction price of USD nine million (around Php 530 million).
See more car stories like this at Philkotse.com.


Rex Sanchez
Author
Recent posts