The DPWH says the completion of the bridge is in full swing.
The Department of Public Works and Highways (DPWH) said that the Estrella-Pantaleon Bridge connecting the cities of Makati and Mandaluyong will finally open this July. The agency shared that the completion of the bridge is in full swing, and it is set to be completed towards the end of July.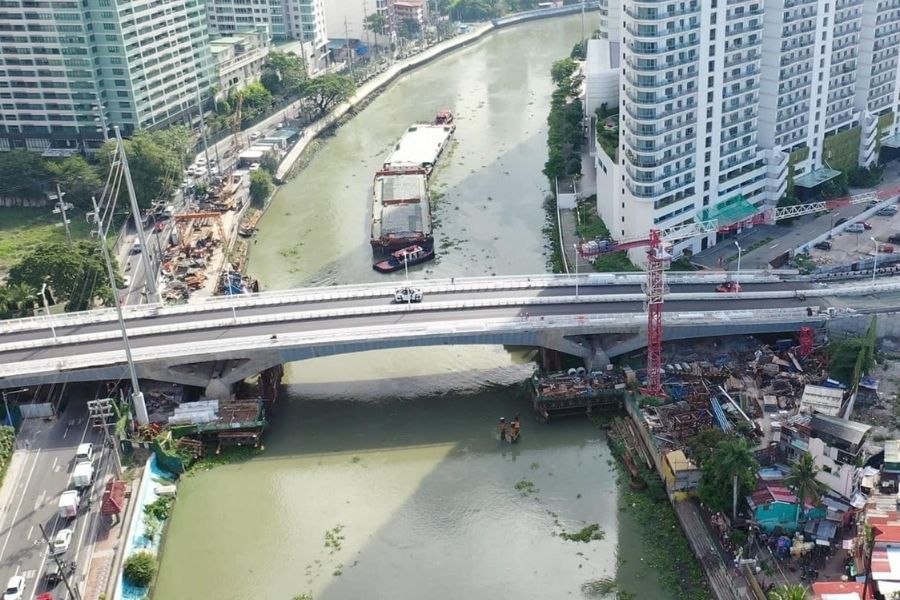 Estrella-Pantaleon bridge to open this July
DPWH-Unified Project Management Office (UPMO) Undersecretary Emil Sadain reported that the bridge is almost done and that complete layers of asphalt concrete base, binder, and wearing course on the 146 meters main bridge, and 66 meters Makati approach bridge will be completed this July.       
Sadain added that the surface along the Estrella-Pantaleon Bridge will provide an even profile for the comfort of motorists while providing enough texture to ensure minimum and safe skid resistance. The DPWH is also installing expansion joints that will enable continuous traffic between the bridge and the interconnecting abutment structures.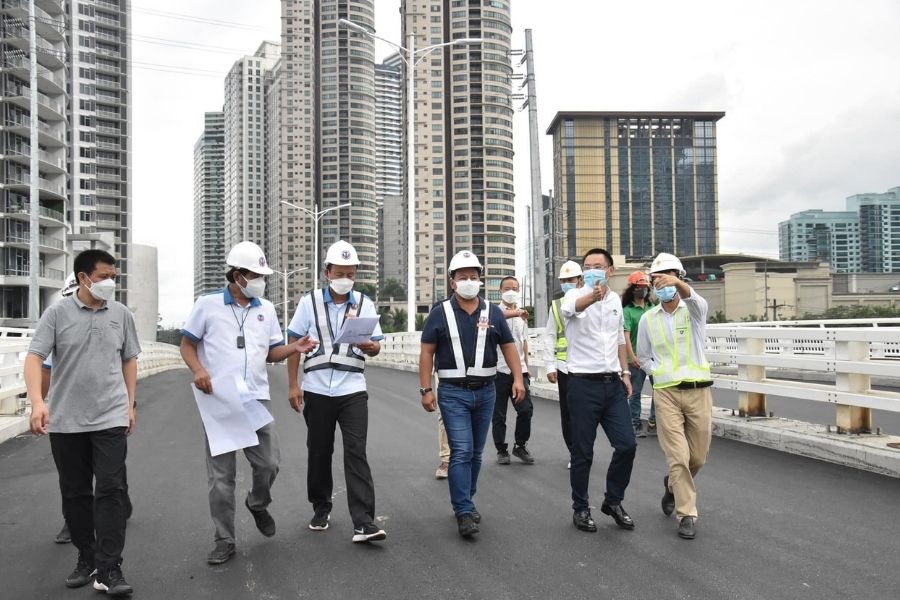 DPWH officials conducted an inspection on the soon to be opened bridge
The construction team working on the Estrella-Pantaleon Bridge has also completed ancillary works that include protective barriers and railings on both sides of the structure. Previously, the DPWH said that the bridge will come with a sidewalk for pedestrians and bikers. 
The Php 1.46 billion Estrella-Pantaleon Bridge is a 506.46-meter pre-stressed concrete rigid frame bridge that features four lanes, connecting the cities of Makati and Mandaluyong.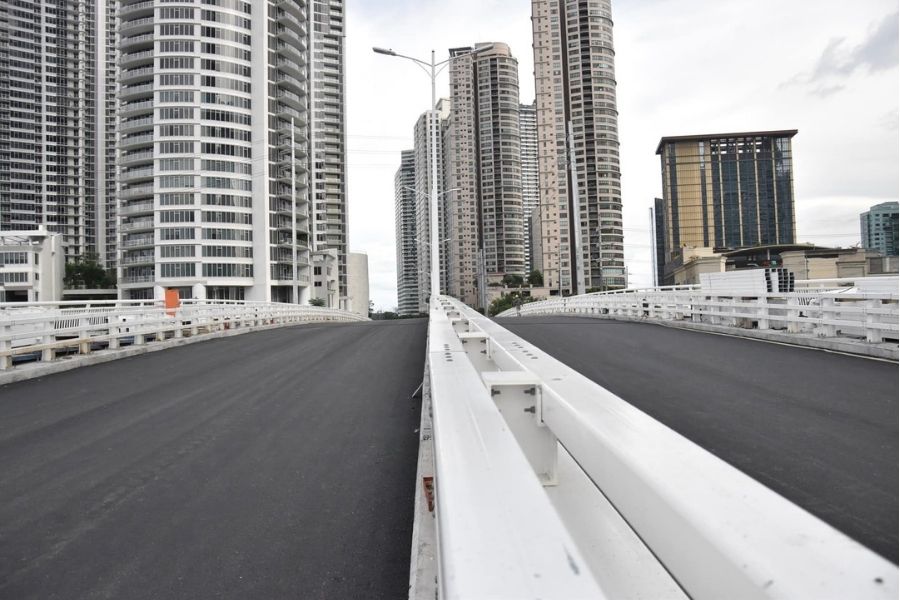 Estrella-Pantaleon bridge connects the cities of Makati and Mandaluyong
The old steel truss bridge connecting Estrella Street in Makati City and Barangka Drive in Mandaluyong City only has two lanes. It was closed in January 2019 to make way for the expansion project. One of the reasons why the DPWH decided to reconstruct the Estrella-Pantaleon bridge is the significant growth of vehicles in Metro Manila. The old bridge was designed with a capacity to accommodate around 22,000 vehicles.    
The soon-to-reopen Estrella-Pantaleon Bridge is expected to accommodate about 50,000 vehicles per day and reduce travel time between Makati and Mandaluyong to just 12 minutes. The reconstructed bridge is also said to be more capable to withstand high-intensity earthquakes. 
Visit Philkotse.com for more automotive news, and the latest traffic updates.

Martin Aguilar
Author