The car is built for actor and comedian Kevin Hart.
The 1970 Dodge Charger could ring a bell for those who religiously followed the Fast and Furious movie franchise. It's the car of choice of Dominic Toretto and is arguably one of the most iconic cars in the Fast and Furious franchise.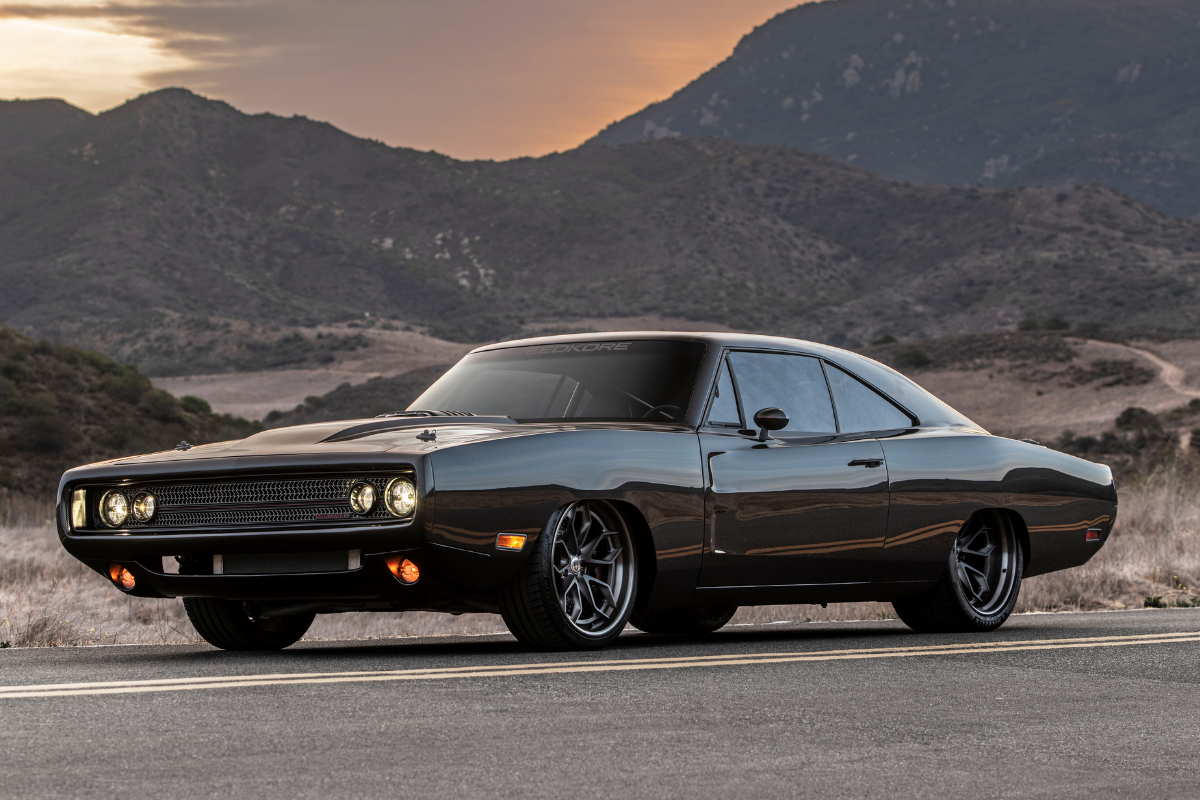 Dodge Charger Hellraiser
Now, American custom car builder SpeedKore resurrected a certain 1970 Dodge Charger featuring modern components and a seriously powerful engine. SpeedKore dubbed the said car as Hellraiser, which is equipped with a Hellephant supercharged 7.0-liter V8 crate engine that can deliver 1,000 hp and 1,287 Nm of torque. The engine is connected to a Dodge Demon-spec ZF 8HP90 eight-speed automatic transmission.     
"The entire SpeedKore team is excited to unveil our first Hellephant-powered car. The Hellephant is the most powerful crate engine ever offered by an OE manufacturer. When we found out we would be receiving one of the engines from Mopar, we had already been in talks about a new build," SpeedKore President Jim Kacmarcik said. 
Kacmarcik added that the Charger Hellraiser is the pinnacle of SpeedKore design and engineering. As such, the company is "excited to share this custom build with the world." 
>>> Related: Check out Dodge Nitro 2012 for sale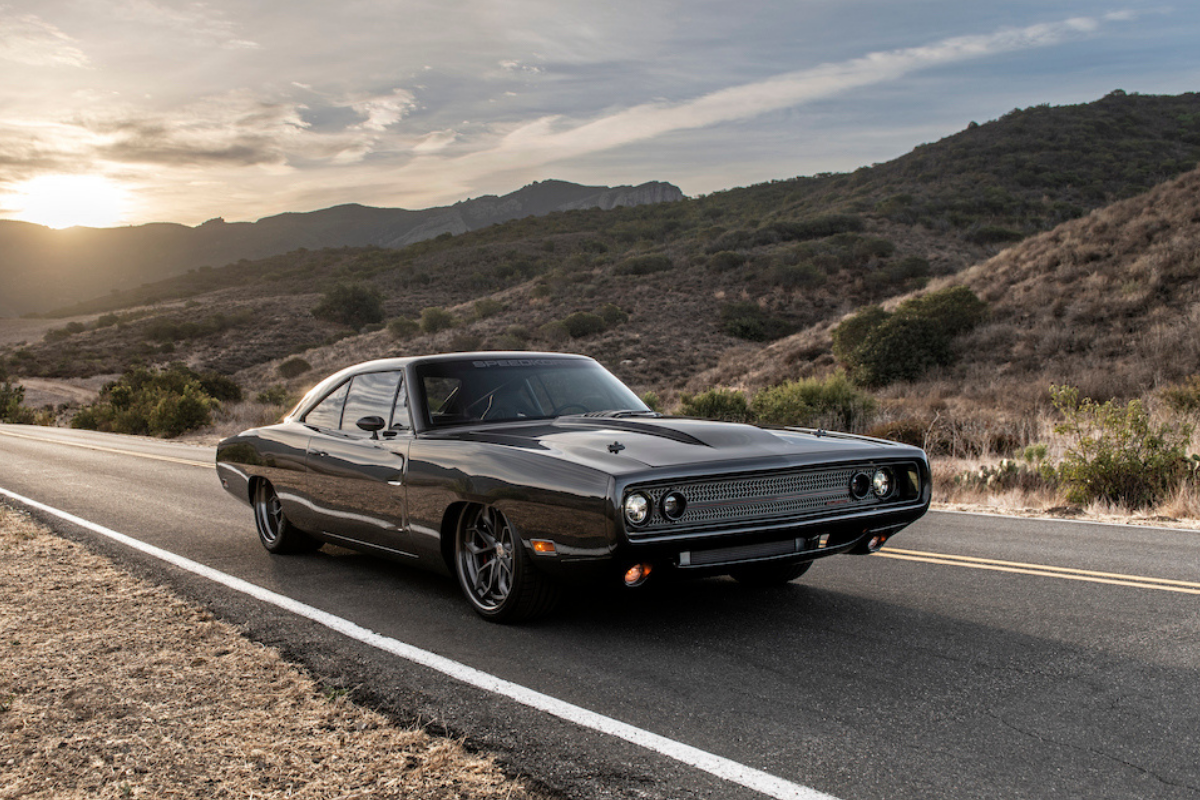 Kevin Hart will surely enjoy this Charger
SpeedKore says the 1970 Dodge Charger Hellraiser is built for actor and comedian Kevin Hart. The American custom car builder shared that the design direction for Hart's Hellraiser is to achieve a modern muscle car appeal. From the looks of it, SpeedKore may have done just that as the 1970 Dodge Charger Hellraiser is a sleek-looking muscle car.  
The company said that the front grille of the car is machined from solid aluminum and coated in a gray titanium finish. It also comes with a pillarless quarter-glass that makes the Charger Hellraiser's character line flow smoothly from front to rear.   
>>> Related: 2021 Dodge Durango SRT Hellcat eats horsepower for breakfast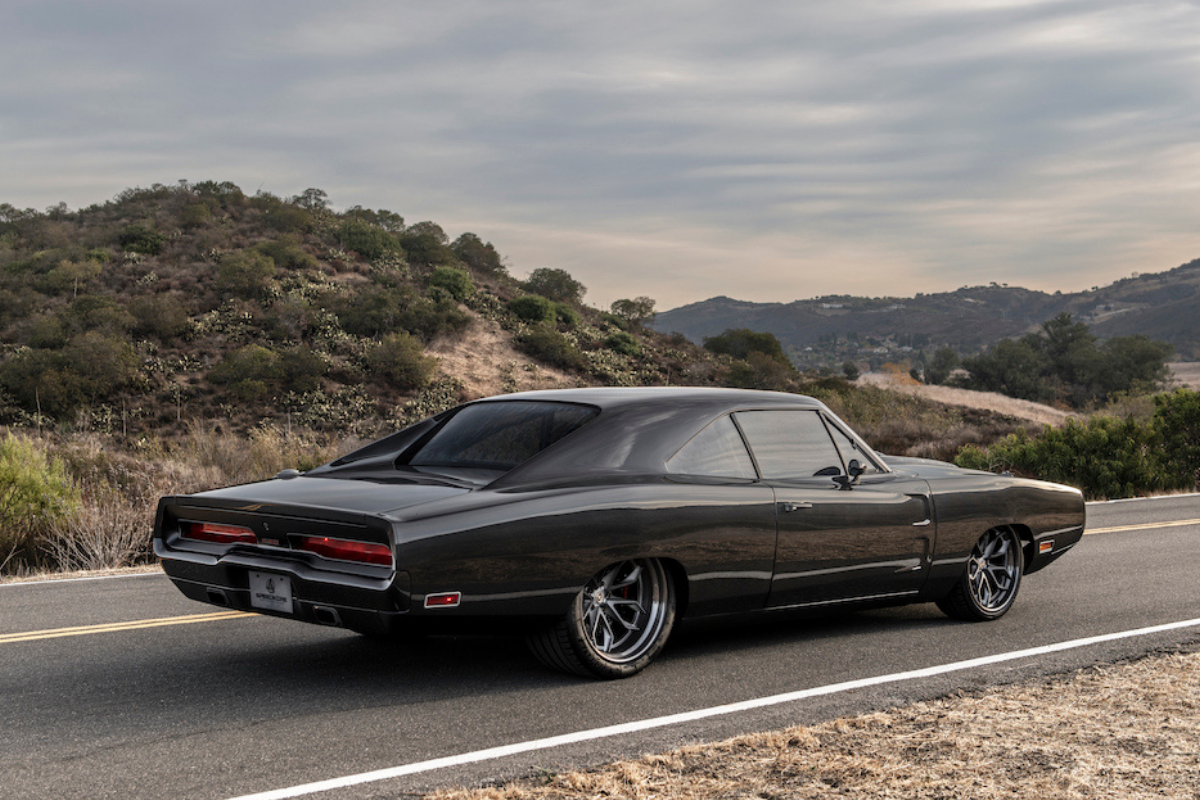 It's a sleek-looking car
The rear gets a SpeedKore-designed taillight panel as well as dual exhaust pipes. Speaking of pipes, SpeedKore created a custom exhaust with in-house fabricated headers and dual Magnaflow mufflers.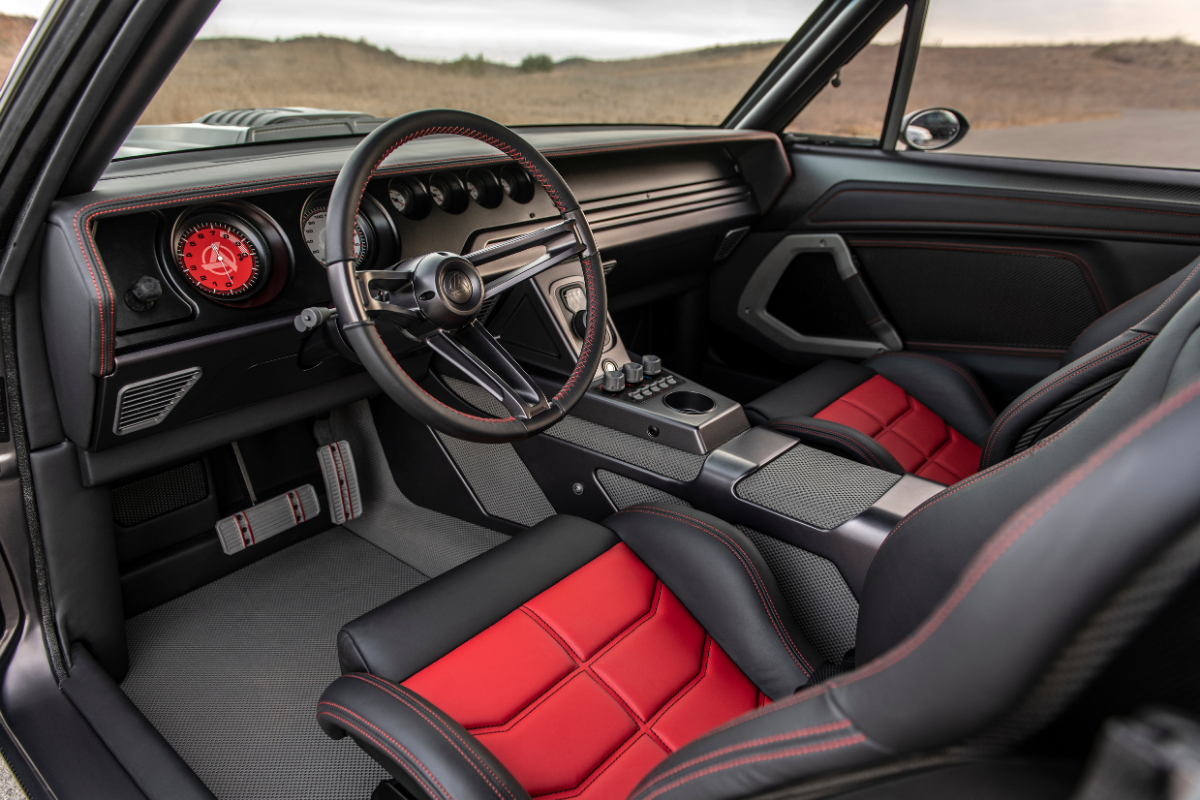 Retro-modern interior
Inside, the Charger Hellraiser combines retro and modern styling as seen on the dark interior theme with red accents. It is equipped with Recaro GT Sportster seats as well as bespoke finishes on the center console, steering wheel, and dashboard.     
Visit Philkotse.com to get more of the latest news and trends in the automotive industry.

Know more about Dodge Charger 2022

The Dodge Charger is a rear-wheel-drive, four-door muscle car. It's body style fits it into the fullsize sedan category, but some consider it as an American muscle car. 
For the Philippine market, the Dodge Charger has two available variants. There's the Charger R/T Scat Pack Widebody priced at Php 4,990,000, and the Charger SRT Hellcat Redeye Widebody which can be had for Php 7,990,000. 
Under the hood, the Charger gets two different engine options. For the R/T Scat Pack Widebody trim, it uses a 6.4-liter V8 engine that can make up to 485 horsepower and 644 Nm of torque. The Hellcat Redeye variant meanwhile, packs a 6.2-liter supercharged V8 that's capable of making up to 797 horsepower and 957 Nm of torque. Both trims then use an eight-speed automatic gearbox.  
Size-wise, the Charger is 5,105mm long, 1,989mm wide, and 1,462mm in height. It also has a wheelbase length of 2,921mm. 
Locally, the Charger competes against the likes of the Kia Stinger, Audi A6 Sedan. Lexus LS, Jaguar XE, Mercedes-Benz E-Class, etc.  

Martin Aguilar
Author