Every accident is an opportunity to be charitable.
In a time where celebrities are trending online for one wrong reason after another, it's refreshing to see those who are making a difference, whether through grand gestures or even the smallest acts of benevolence. One such example is TV and movie actor Daniel Padilla, who was involved in a minor traffic accident on Tuesday when a tricycle rear-ended his 1967 Ford Mustang GT500 fastback. Images and video clips of the so-called Teen King have been making the rounds of social media not just on account of his fame, but because of how he reacted to the incident.
It's a good thing he didn't channel his popular uncle's "Bad Boy" persona 
Seeing his pristine, vintage pony car scratched by a three-wheeled vehicle that probably had no business being on a major thoroughfare, Padilla did the unthinkable: he calmly took the tricycle driver aside, talked to him, and eventually offered to pay for the damage – to the tricycle. Say, what?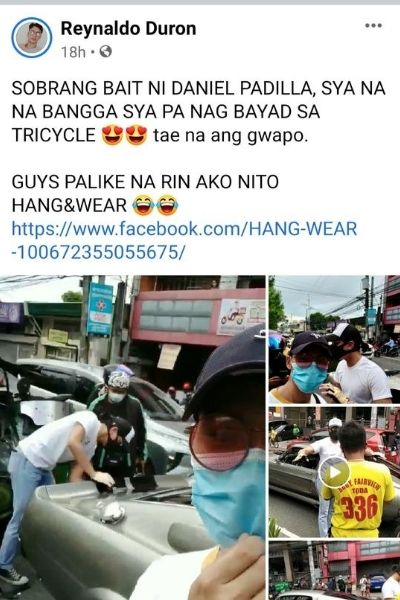 Photos and video clips of Padilla's generosity have gone viral 
If it was a late-model vehicle involved, with parts readily available, it would be predictable to see another motorist visibly irked (if not flying into a fit of rage), especially knowing that a tricycle driver couldn't possibly afford to have the damage fixed. But Padilla exhibited a rare trait among Pinoy drivers: empathy. In the words of his popular ditty: Nasa iyo na ang lahat e.g. handsome, talented, well-off. And now, we can add big-hearted to the list.    
Realizing the tricycle driver's limited means, especially because of the COVID-19 pandemic, he knew that he was in a better position to be forgiving in the least, thus choosing to take the moral high ground. It also helped that the tricycle driver readily admitted his fault and asked for forgiveness, and all's well that ends well. Cue the obligatory selfie with kibitzers, with Padilla constantly reminding everyone to practice physical distancing.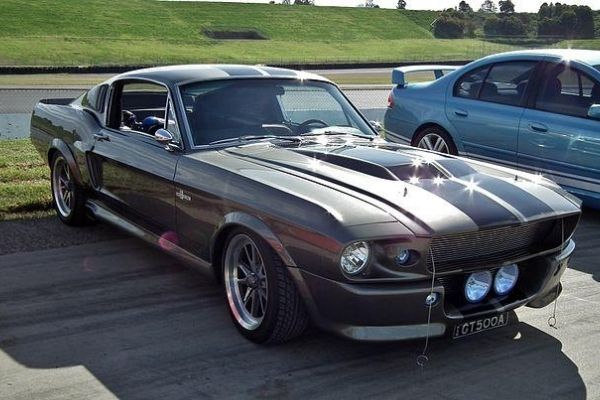 Padilla's car is a replica of the 1967 Mustang Shelby GT500 "Eleanor" fastback
Okay, maybe it's a bit much to expect motorists on the losing end of a traffic mishap to shell out money for the benefit of those who inconvenienced them. That's probably the newsworthy angle to the story. And you could be thinking that the actor can well afford to have the damage fixed anyway.
But that's beside the point. What should be the norm (rather than the exception) is how Padilla exhibited grace, magnanimity, and an open mind even if he was in the right. No exaggerated, spur-of-the-moment reactions i.e. road rage that would be easy to regret in hindsight. That's a lesson most of us would do well to learn. After all, it's the right way to deal with what is essentially a minor accident.
More motoring stories come your way at Philkotse.com.

Joseph Paolo Estabillo
Author