Is the child the first Okavango baby?
Geely's latest addition to the local lineup, the Okavango, is a fast-selling unit since the 7-seater crossover SUV (or MPV?) was introduced in the country last November 2020. In fact, the Okavango already surpassed its compact crossover sibling, the Azkarra, in sales last year.
Due to the Geely Okavango's growing population, more Filipinos can see more of the model on the road. This means that there are more chances that the Okavango will run into different situations just like what happened to an Okavango owner named Michael Balido last April 2.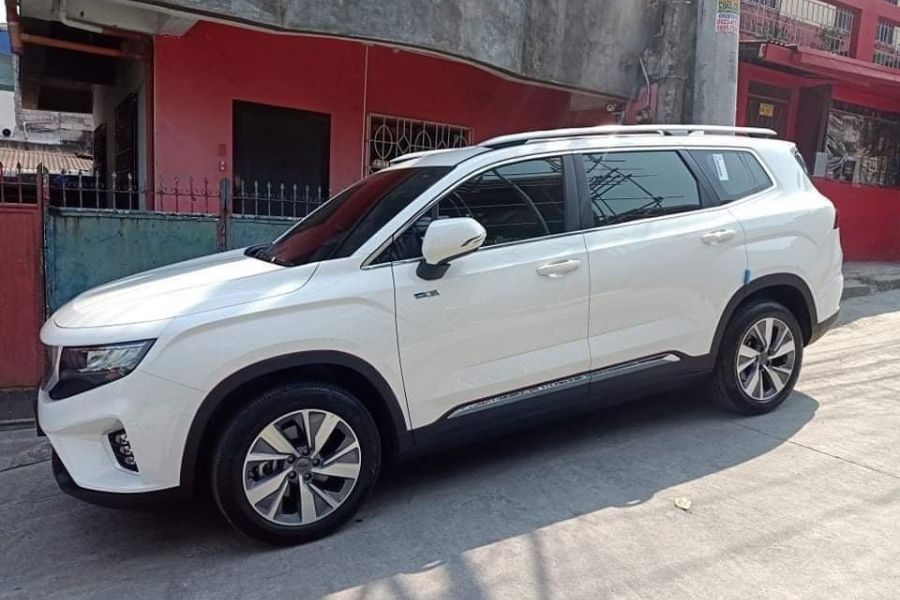 2021 Geely Okavango
Michael Balido, a 31-year-old who owns a car rental business, noticed that a married couple is on their way to a hospital but was having a hard time getting a taxi. As such, he decided to offer a free ride to the couple with his new Geely Okavango which he got just last January 25, 2021.
Since the lady couldn't control her labor, she gave birth to a child inside Balido's Okavango along C5 road. Balido shared this story on his social media account in which many netizens praised him for his actions.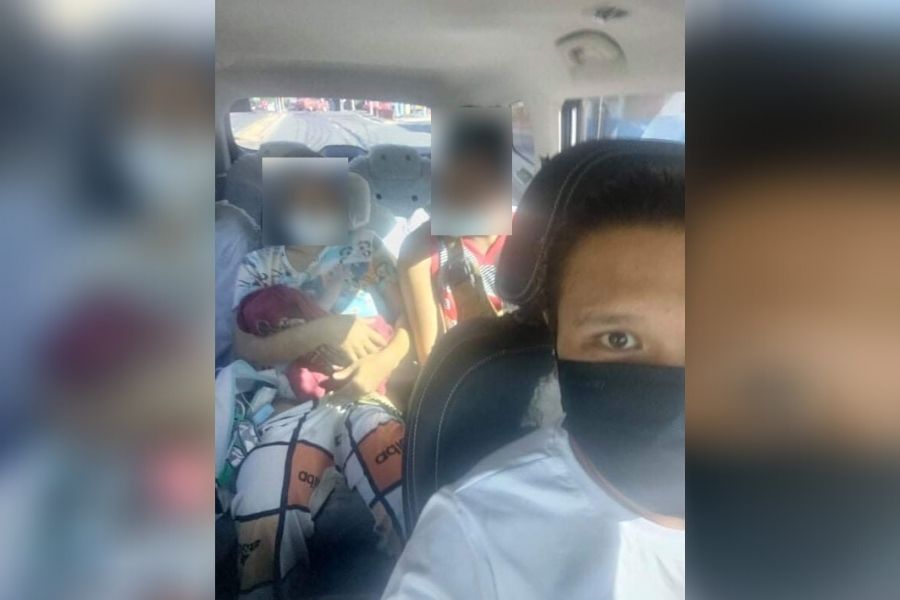 Michael Balido with the married couple
Netizens expressed their gratitude and appreciation towards the good deed Michael Balido did for the married couple. Some of the comments include "swerte yan kuys," "wow salute sa inyo," and "More blessings. Maswerte po yung ganyan."
Michael Balido shared to Philkotse.com, "It just happened that we were there but I have faith everyone who was there will do the same. We were waiting for my wife when we saw them having difficulty looking for a cab or tricycle. Without thinking twice, we decided to offer them a ride to the nearest hospital,"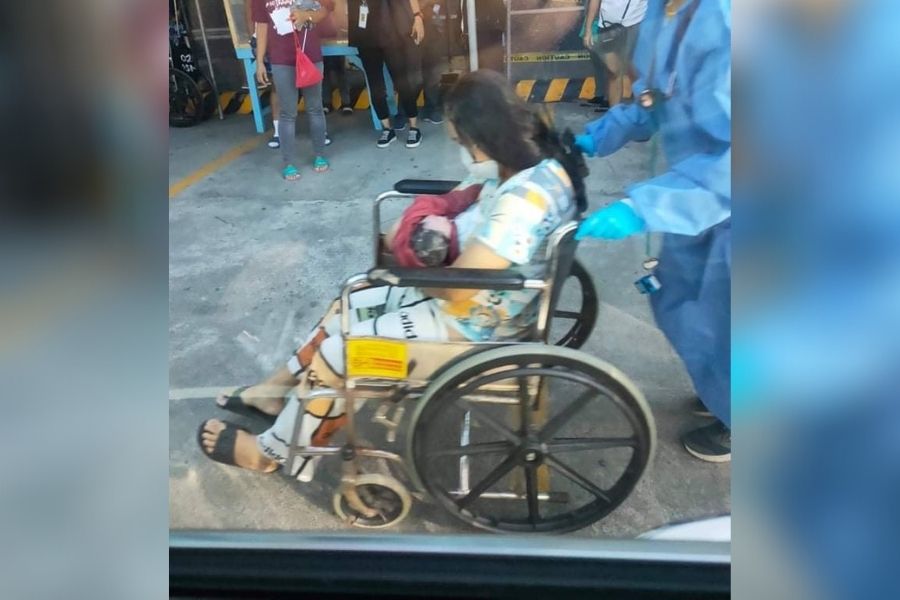 The lady alongside her newborn child safely arrive at the hospital
"While on our way, the lady was unable to control her labor and gave birth to an angel inside our car. We are even thankful it happened because we believe it is a blessing in disguise," he concluded.
Michael Balido knows that his brand new car will get stained given the situation the married couple is in, but he still decided to help them which we think his heroics are praiseworthy. He is still using the Geely Okavango for his personal and business trips.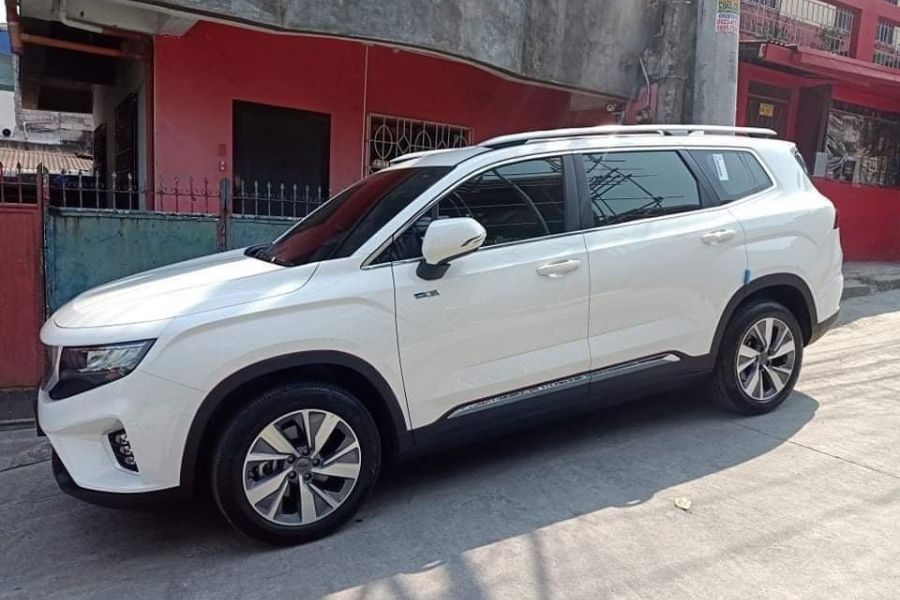 Give Michael Balido a call if you need a car to rent such as this Geely Okavango
We hope nothing but the best for Michael Balido's car rental business. If you want to avail of his car rental services, you may reach him on +63 915 4877 463. His business is available in different areas of the country including provinces.
Here at Philkotse.com, we value your interest in the automotive industry. Visit our website to find out more.
Know more about Geely Okavango

Geely Philippines has been making a statement in the local crossover segment through its Coolray and Azkarra models. Now, Geely PH has expanded its model lineup as it officially enters the tightly contested local seven-seater SUV segment.   Geely's challenger in the midsize SUV segment is dubbed as Okavango. It is a seven-seater SUV that is set to maintain Geely PH's positive sales momentum. The name Okavango was derived from North-western Botswana's vast inland delta, Okavango Delta. In 2014, UNESCO has recognized the Okavango Delta as its 1,000th World Heritage Site. It was also declared as one of the 7 Natural Wonders of Africa. The 2021 Geely Okavango is offered in two variants, Comfort and Urban, which are both equipped with a 1.5-liter turbocharged gasoline engine featuring a 48-volt electric motor. The Okavango has a starting price of Php 1,208,000 for the Comfort variant while the top-spec Urban trim is priced at Php 1,328,000. Geely PH is offering the 2021 Okavango with the following exterior colors: Storm Grey, Porcelain White, Luna Silver, and Marble Black.

Rex Sanchez
Author
Recent posts