Prepare to be floored by the price for the privilege of flooring the pedal.       
Anyone who's been watching this space knows that the eighth generation of the Chevrolet Corvette is already prowling around Stateside roads. Notable for being the first in the range to have a rear mid-engine layout, the model sports sharp lines that accompany an overall aesthetic inspired by its Italian supercar rivals.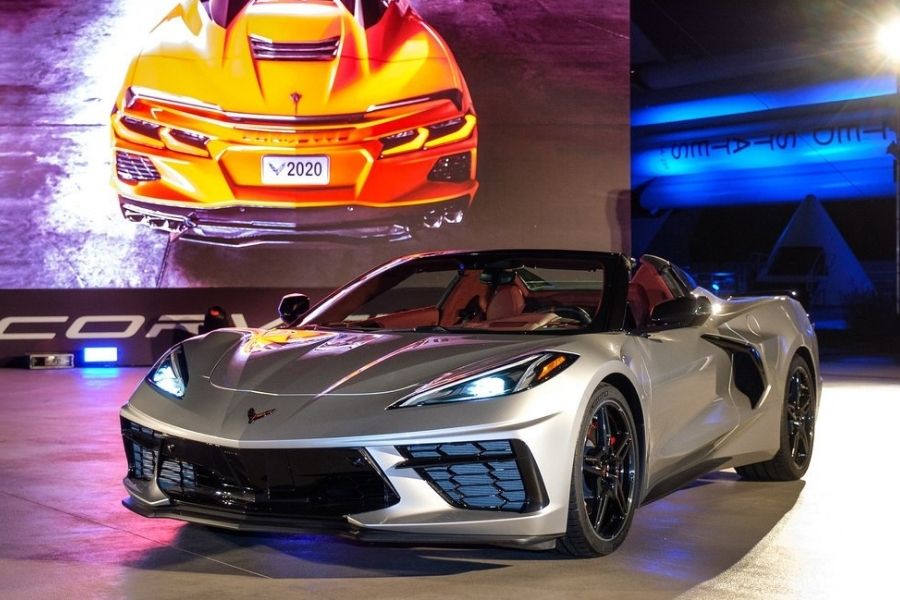 The first-ever Corvette to adopt a rear mid-engine layout 
Production was halted last month in Chevrolet's Kentucky facility over COVID-19 concerns, making the C8 Corvette even more of a rarity for Filipino fans of the marque. Before despair ensues, however, an unexpected local sighting of the unicorn Corvette (uni-Corvette?) took place at no less than a Chevrolet dealership in Makati.

For those hoping to catch a glimpse of the latest Corvette in the metal, we're sorry but that ship has sailed (pardon the pun). That particular specimen in convertible form and Shadow Gray hue was already picked up by a 24-year-old buyer from Dagupan, paying the Php 12.6 million asking price in cash. We imagine that the new owner probably had the time of his life putting the car through its paces on his way home.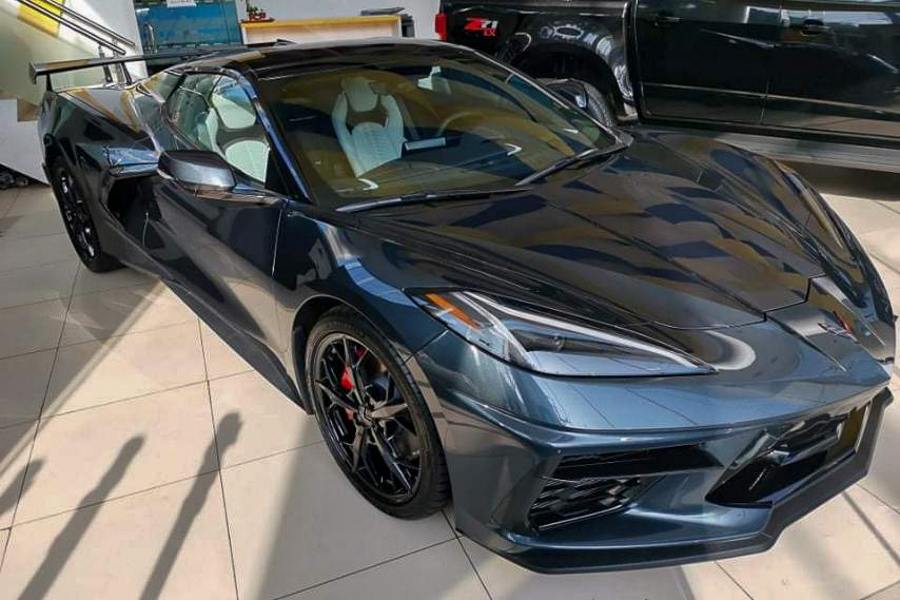 This particular example was already driven off before we caught it at the showroom 
If eight digits sounds a bit excessive for Chevrolet's latest speed machine, that's because stocks are not available through official channels at this time. Chevy Makati chose to be a little more enterprising by hooking up with a Canadian counterpart where the cars are sourced. For now, this qualifies the C8 Corvette as a gray market import subject to all sorts of tariffs and other add-on costs, accounting for the stratospheric markup.  
The Covenant Car Company Inc. (TCCCI), Chevrolet's authorized distributor, has yet to greenlight the sale of the latest Corvette here. An official launch has been confirmed for this year, and TCCCI is navigating a complicated process for that to happen. Once the C8 Corvette is formally launched, it would be reasonable to expect a relatively lower sticker price than the one currently on offer.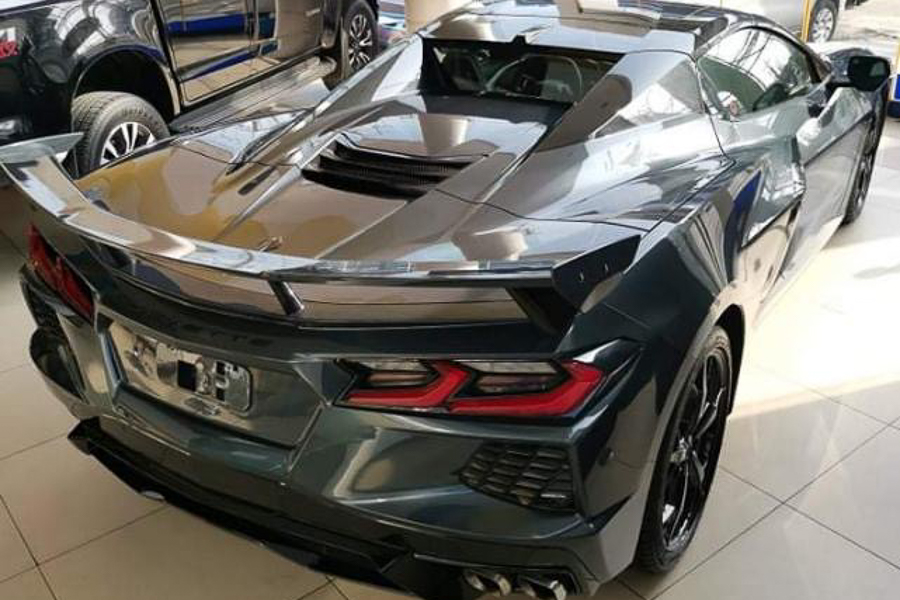 If you've got the cash on hand, it will be hard to turn your back on this one 
But if you're itching to get your hands on one, Chevy Makati says they have other units on the way. You can have yours just by messaging the dealer – and setting down a reservation fee of 20 percent or around Php 2.5 million. Then again, the feeling of taking less than three seconds to reach 97 km/h from a standing start has always been priceless.
Our automotive updates won't cost you a thing at Philkotse.com.


Joseph Paolo Estabillo
Author
Recent posts