Features include the ability to turn in place and float on water. 
BYD is far from being the first thing on people's minds where high-performance models are concerned. That may soon change, as the Chinese automaker unveiled an SUV and supercar under its new premium sub-brand.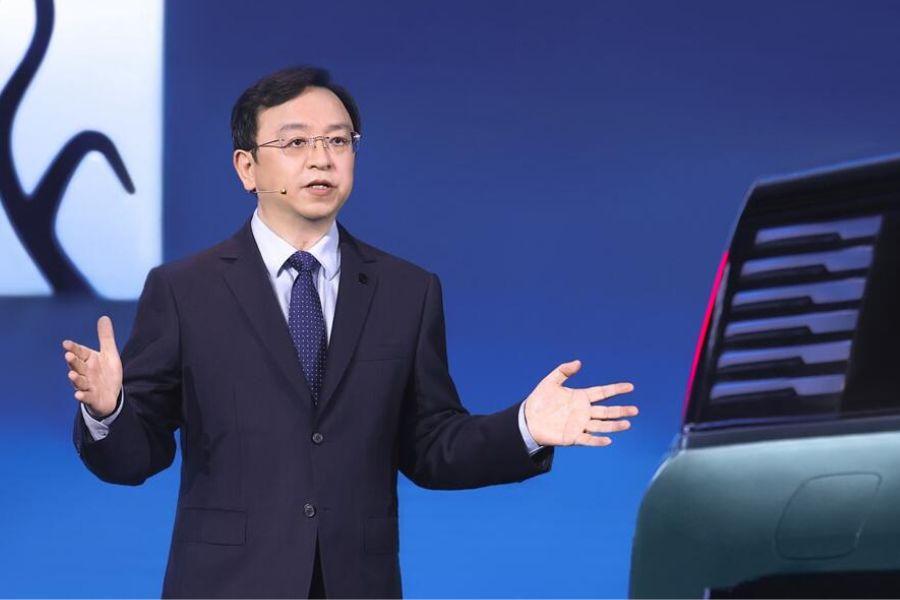 BYD Chair Wang Chuanfu led the launch for the automaker's new high-end sub-brand
During its online presentation Thursday held at its Shenzhen headquarters, BYD introduced the U8, an electric SUV touted as the company's first high-end off-roader. This was accompanied by the U9, an aggressive-looking electric supercar. Both vehicles will be marketed through BYD's Yangwang marque that targets a more affluent clientele. 
"The Yangwang brand will take the lead within our group in applying advanced technology," said BYD Chairman Wang Chuanfu during the event. "We will provide our customers with the highest degree of safety, performance, and experience."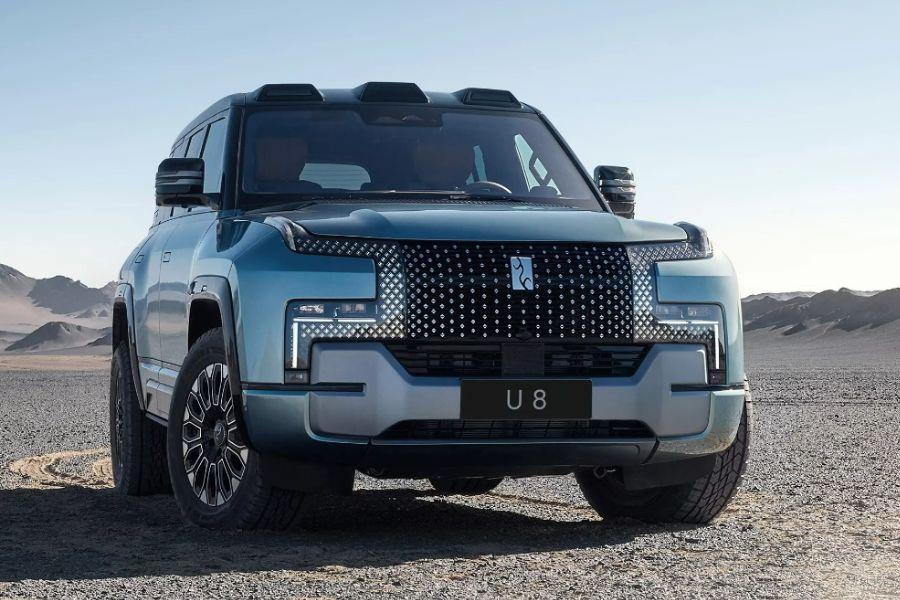 The Yangwang U8 SUV packs over 1,000 horsepower between its four electric motors
Apart from its ladder-frame construction, the Yangwang U8 also features aerodynamic elements on the wheel arches and D-pillars, its blocky design notwithstanding. It will be offered with 20-inch alloy wheels, all spun by a 800-volt architecture utilizing four electric motors. 

Meanwhile, the electric Yangwang U9 is reported to accelerate from zero to 100 kilometers per hour in two seconds, a mere 0.1 slower than its Aion Hyper SSR rival from GAC. It bears the 'Gate of Time and Space' design language that, according to BYD, makes for an extremely safe body structure.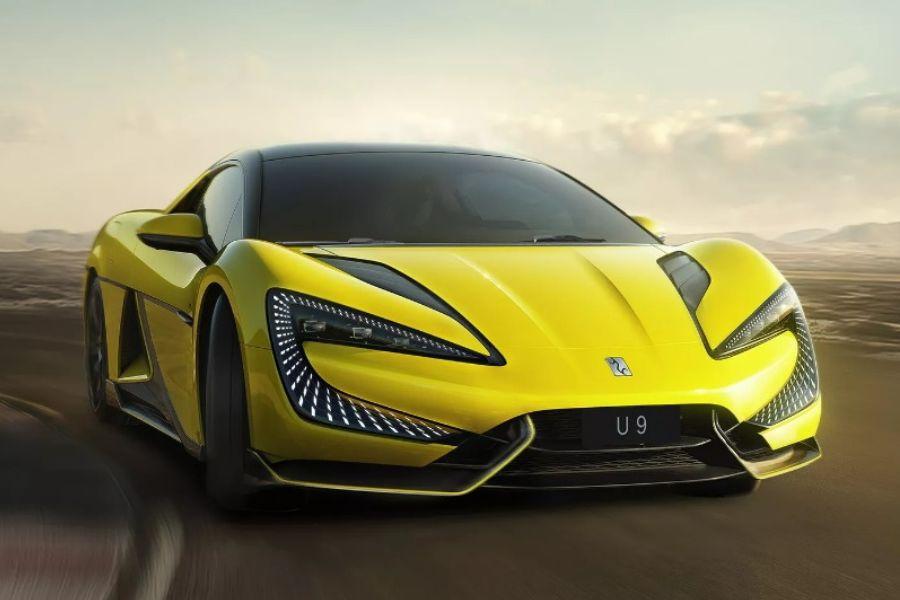 Two seconds is all it takes for Yangwang's U9 electric supercar to accelerate from a standstill
Both models use Yangwang's 'Yisifang' technology platform, powered by BYD's proprietary Blade battery. Developed entirely in-house, this is China's first mass-produced quad-motor powertrain system that allows for sophisticated torque vectoring functions. In the U8, this brings a total output of more than 1,000 horsepower, apart from the ability to do 360-degree turns in place and a "crab walk" mode.    
In addition, all models equipped with the Yisifang system will also have bodies sealed against water ingress, providing a waterproof rating of IP68 that will allow them to float and remain operable in case of emergency flooding.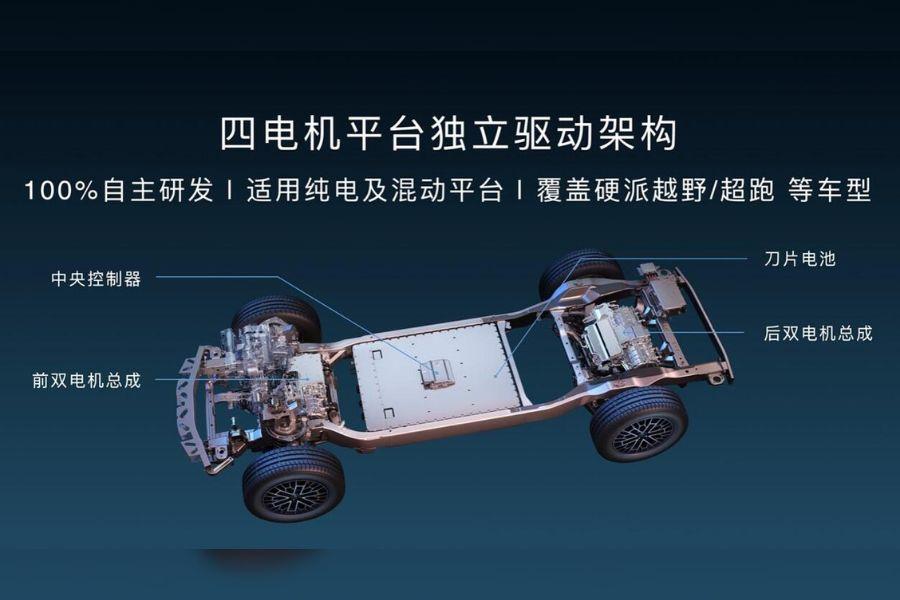 BYD claims its Yisifang platform reacts 100 times faster than traditional AWD systems
As a more high-end offering, Yangwang models will reportedly carry a higher premium than standard BYD models. Pricing for the U8 is expected to be around $150,000 (over Php 8.3 million) while the U9 will cost $145,340 (Php 8 million). Both luxury vehicles are scheduled for release this year, with BYD setting up showrooms in six major Chinese cities.       

Be impressed with more upcoming releases at Philkotse.com. 


Joseph Paolo Estabillo
Author