The movie ties in to Blade's previous stories as part of a long arc.
Two strangers on a quest to find a missing toolbox and suitcase. But what awaits them at the end of their journey? It's a question that Blade Entertainment wants you to find the answer to.
Known for producing films such as Dito Lang Ako, 12 Days to Destiny, and its sequel The Next 12 Days, the company is premiering Good Times Bad, its cinematic offering for 2020.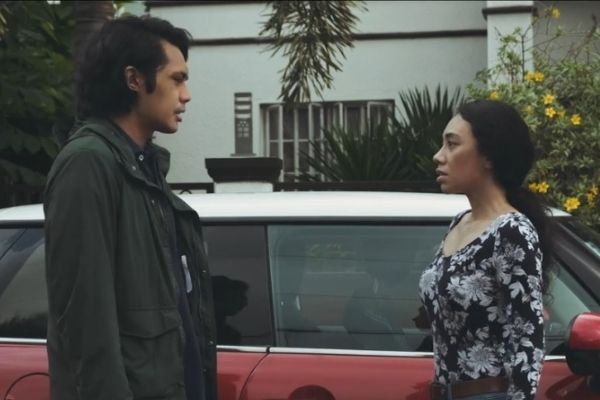 Good Times Bad stars Jal Galang (left) as Janus and Hasna Cabral as Jill
Departing from previous plots which all revolved around a romantic premise, Good Times Bad is described as a "hate story" by Hasna Cabral, who plays the feisty Jill opposite male lead Jal Galang's character Janus.
The film's trailer tells of their missing belongings: a toolbox from Jill's father, a suitcase belonging to Janus' mother, and the possibility that the thefts involve the same culprit.
A chase ensues, as the two strangers-turned-allies scour every corner to recover their possessions. But what is the particular significance of the two items? And to what end?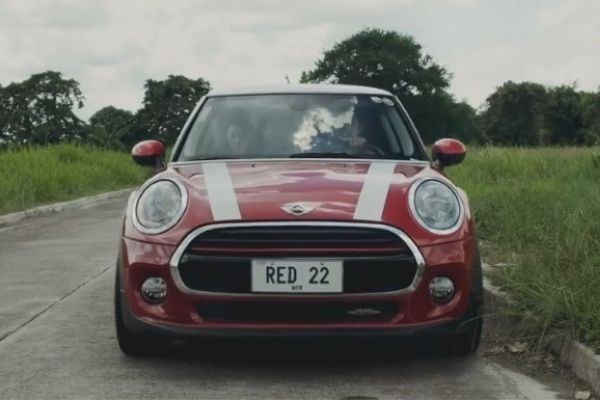 The red Mini Cooper from previous movies also makes an appearance
The film also features Akihiro Blanco as a Blade staff member, and the red Mini Cooper, both of them have been a constant presence in previous Blade films. And there's a reason why.
According to Blade Auto Center CEO Robert Tan, who also serves as executive producer for the film, Good Times Bad is part of one large story arc, referred to as the Blade Universe by director Ara Baldonado who makes her feature film debut. 
"All our movies, nandun si Akihiro Blanco, and all our movies nandun yung pulang Mini Cooper. Lahat ito, ie-explain natin ito pag binuo na yung The Last 12 Days (In all our movies, Akihiro Blanco and the red Mini Cooper are there. These will all be explained when the Last 12 Days is released)," he said.
>>> Related: Art & Responsibility: Blade lends a helping hand through two heartfelt flicks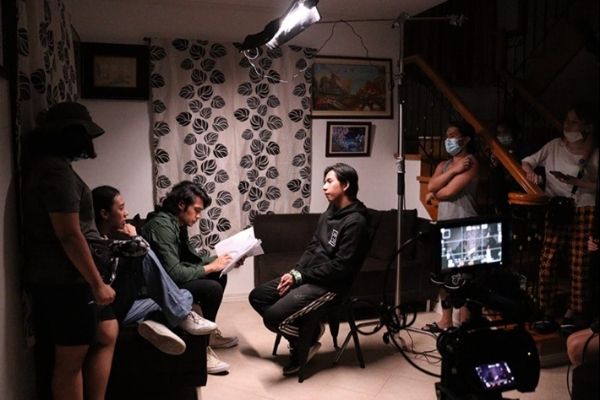 The team had to endure numerous challenges during filming
While it was challenging to shoot the film amidst the restrictions brought about by COVID-19, Cabral says that Blade diligently ensured the safety of the cast and crew. "We had several Zoom meetings…everything was discussed, like what time the actors will be picked up…we had a contract to sign…we can have COVID tests, everything," she said.
A safety officer and an actual nurse practitioner were also hired to administer tests to all cast and crew members every shooting day. "Hindi lang siya mahirap, magastos pati (It's not only difficult but also expensive)," quips Tan.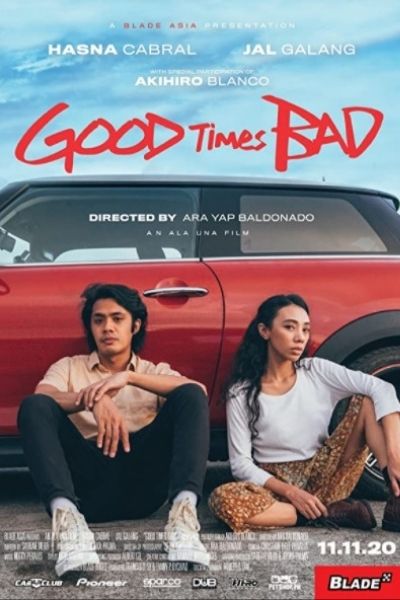 Good Times Bad is connected to a bigger cinematic universe
He adds that the film will capitalize on the success of its predecessors 12 Days to Destiny and The Next 12 Days, which already have more than five million combined views on Blade's YouTube channel. "From the marketing point of view…kung ang 12 Days meron nang established base, kung ang Dito Lang Ako may established base, pag kinonek mo ito, maari na ngayon siyang mag-interlink at magko-cross-customers ka (If 12 Days and Dito Lang Ako's respective customer base were to be connected, that's an opportunity to interlink and create cross-customers)."
Good Times Bad premieres November 11, 2020, at 8 p.m., over Blade Auto Center's YouTube channel.

Joseph Paolo Estabillo
Author