The BF Goodrich officially returns to the country with the launch of its new BF Goodrich Advantage T/A Drive and T/A SUV tire line.
BF Goodrich, a familiar name in the local tire industry, is poised to make a strong comeback in the Philippines. In its return, the American tire brand has also brought out its new line of passenger car and
SUV
tires: Advantage T/A Drive, T/A SUV tires and All-Terrain T/A KO2. Michelin Philippines is the local subsidiary of BF Goodrich.
"BFGoodrich is once again demonstrating the innovative cutting edge that makes the company a well-recognised brand in the tire industry with the launch of the new BFGoodrich Advantage T/A Drive and T/A SUV tires and the already available off-road BFGoodrich All -Terrain T/A KO2. These tires are dedicated to make your daily commute and weekend getaways an unconditional pleasure," said Chief Representative of Michelin Philippines, Michael Nunag.
The Advantage T/A series is best suited for city and urban driving and offers uncompromising performance and safety at a more affordable price point. It is developed specifically to deliver optimum traction in both wet and dry conditions.
The Advantage T/A SUV tire has an enhanced symmetric tread design with rigid tread blocks and shoulder, as well as "jagged" grooves. This helps improve strength, durability, and performance that endure varied weather and driving conditions.
The All -Terrain T/A KO2, the first non-motorsport application of BF Goodrich's CoreGuard technology, is designed for off-road use and to traverse the harsh conditions, namely gravel, dirt, rock, and mud.
BF Goodrich tires is now available at all accredited dealers nationwide.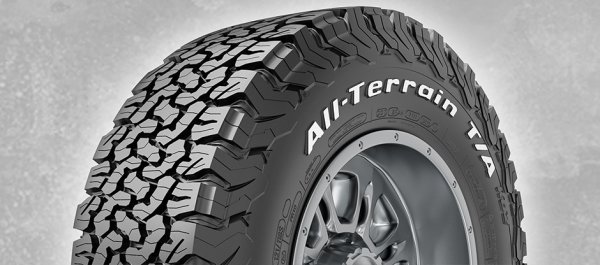 The All -Terrain T/A KO2, the first non-motorsport application of BF Goodrich's CoreGuard technology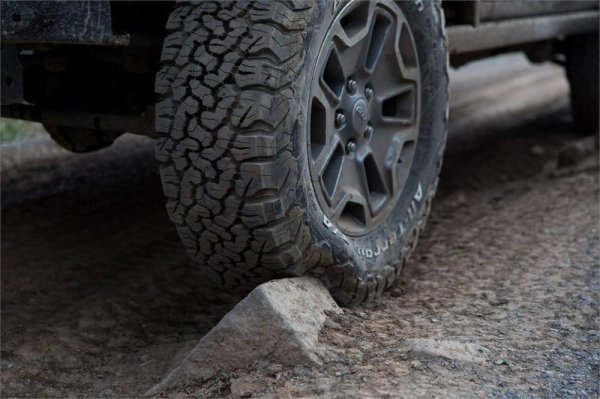 The tires improve strength, durability, and performance that endure varied weather and driving conditions