We don't ask for much but the 2018 Audi RS4 Avant would be great.
Audi addicts all agree that if the German carmaker adds the letters RS to its actual road-going car's name, this Audi car will become a truly road warrior with a high level of performance. Case in point is Audi's power wagon – the Audi RS4 Avant 2018. Now, by adding the RS into the system, the latest Audi power wagon would be a legend in the automotive industry of all-out performance vehicles.
2018 Audi RS4 Avant OFFICIAL Launch FIlm
The new Audi RS4 Avant is a step up from its previous versions, thanks to features like bigger air vents, a roof-mounted spoiler, and oval exhaust tips. In addition, this ultra-fast driving machine takes a unique design language reminiscent of the first generation RS 4 of yore as it is adorned with a Nogaro Blue paintjob.
Just like the RS5, the interior is nice combination of RS flair and Audi style. The RS4 Avant comes with new virtual cockpit, trinkets, and a heads up display, and of course, RS accents all around the cabin. Despite the popularity of SUVs and crossover in the Philippines, wagons still shine as solid options for buyers looking for maximum value of their money with a car. So as a great wagon, the Audi RS4 Avant 2018 caters you and your whole family around in safety and comfort with sufficient space to spare.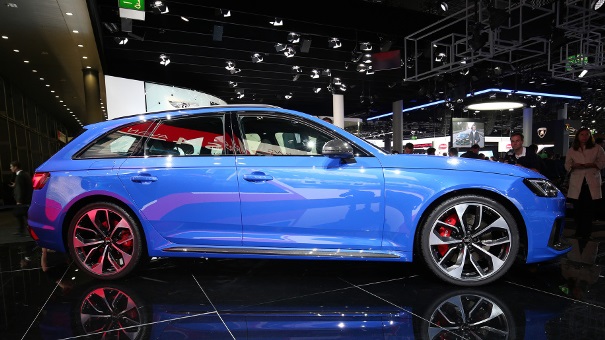 450PS Audi RS4 Avant 2018 drives into Frankfurt 2017
Naturally, the RS-Specific trim means the new Audi wagon gets a power engine. This comes in the form of the same 2.9L Bi-turbo equipped for the RS 5. The motor delivers an output of 450PS and 600Nm of torque. That entire car grunt is coursed through an 8-Speed tiptronic transmission. And all these things allow this latest Audi's fast-driving tool to dispatch 0 to 100km/h in just 4.1 seconds, before reaching a 250kph terminal velocity. The speed can be extended even further 280km/h with an optional RS Dynamic Package.
All open orders will be held in Audi dealerships by early 2018.       
>>> Click to check out Audi RS4 for sale at best prices in the Philippines!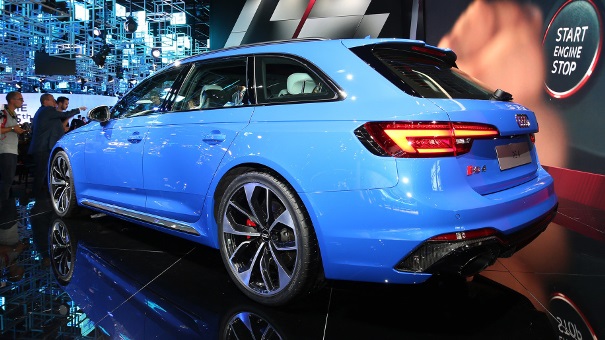 The Audi RS4 Avant 2018 would be a legend in the automotive industry of all-out performance vehicles
>>> Click here for more updated cars and concepts in the world
Recent posts