Say goodbye to loading awkwardly long items on pickup trucks.  
As a pickup truck, the next-generation 2023 Ford Ranger is already a versatile vehicle. Thanks to Ford Australia Special Vehicle Engineers and JAC Products though, this ute has just gotten more capable. This is due to the new Flexible Rack System (FRS) which allows for carrying lengthy items.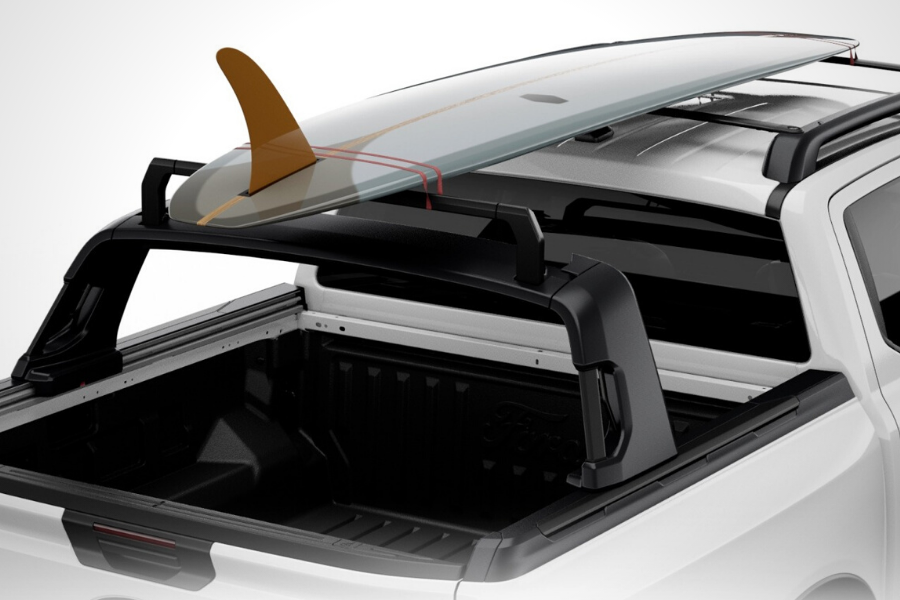 It can deal with items such as surf boards, long pipes, and full sheets of plywood
When we say lengthy items, we do mean long. That's because with the accessory, it can now carry something like a surfboard or a canoe. But besides being able to lug around toys, the FRS can also turn the Ford Ranger into a great work vehicle since it can also deal with ladders, whole sheets of plywood, doors, and pipes, among other things.  
How the FRS works is that Ford added a pillar with a rack on top, as well as two folding crossbars on the main racks on the roof. The main sliding load rack moves above the pickup truck's bed via a C-shaped channel on the bed lid. It can also be locked in five different positions.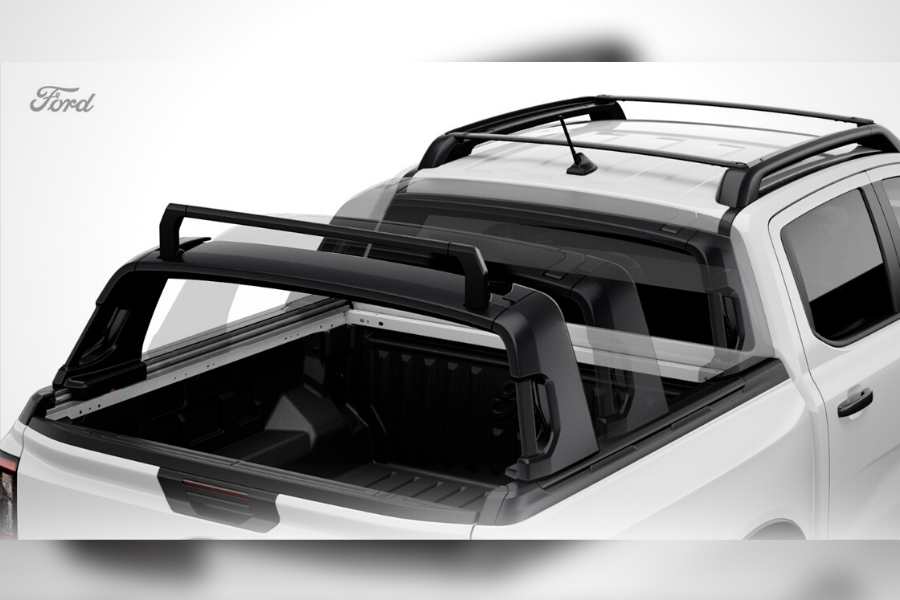 The sliding portion of the FRS can be locked in place
When not in use, the folding crossbars on the roof can also be stowed away within the roof rails via a folding mechanism. In turn, the sliding pillar can also be kept by sliding it forward to the maximum, where it sits flush next to the vehicle's C-pillars.  
If you're concerned about the FRS' weight capacity, then Ford says that it has a static capacity of 250 kilograms. It then has a 80-kilogram dynamic load limit, which is applicable for both on-road driving and off-road driving.  
Those having thoughts about the FRS' durability should also know that Ford Australia already took the FRS through a torture test. This was done at the Silver Creek Road test track, and it already survived a total of 77 runs. It was also designed to be resistant to rusting, and one can also clean it by just spraying it down with water.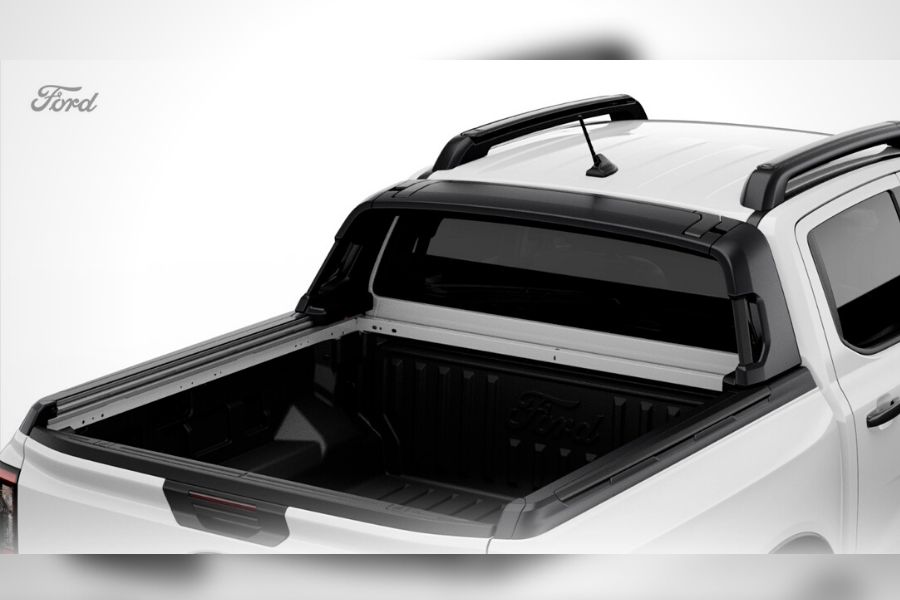 Here's how it looks like when stowed away
So is the FRS available? Well, Ford is yet to provide a debut date for this accessory. The Blue Oval brand merely stated that it will be compatible with "select" 2023 Ford Ranger models. We are hoping, though, that Ford Philippines brings in this very useful tool for the benefit of the growing number of next-gen Ranger owners in the local setting. 
For more car news, keep it here on Philkotse.  

Know more about Ford Ranger 2023

The 2023 Ford Ranger is a 4x4 or 4x2 pickup truck. It is the latest version of the said model, and as of its launch in the Philippine market, it has a total of eight different variants.
These are the top-spec Wildtrak 4x4, Wildtrak 4x2, Sport 4x4, Sport 4x2, XLT 4x2, XLS 4x2 AT, XLS 4x2 MT, and the entry-level XL 4x4. As of 2023, prices for these trims ranges from php 1,198,000 to Php 1,885,000.
Under the hood of the new Ranger are two-different diesel mills. For the Wildtrak 4x4, it uses a 2.0-liter biturbo that can churn out 210 horsepower and 500 Nm of torque. It is also the sole trim that uses a 10-speed automatic tranny.
The rest of the all-new Ranger then gets a 2.0-liter turbodiesel that can produce up to 170 horsepower and 405 Nm of torque. Only the XLS 4x2 and the XL 4x4 may come with a six-speed manual. The other non-biturbo trims then use a six-speed automatic.
Size-wise, the all-new 2023 Ranger is 5,370mm long, 1,918mm wide, and 1,884mm in height. They also offer a wheelbase length of 3,270mm, and a ground clearance of 235mm.
Locally, the 2023 Ford Ranger faces the Toyota Hilux, Nissan Navara, Mitsubishi Strada, Isuzu D-Max, Mazda BT-50, etc.

Cesar G.B. Miguel
Author