Will this be the pioneer for an era of cars packed with multiple screens?
Jeep is bringing back one of the first vehicles of the brand, the Wagoneer (also known as the SJ). The Jeep Wagoneer had a run in the automotive market from 1962 to 1991 as a full-size luxury SUV with an almost unchanged body-structure.
Jeep is set to bring the Wagoneer in 2022. The American automaker recently released the concept of the Wagoneer and it looks sturdy. The Jeep Wagoneer now comes with a modern styling thanks to its LED front light bar, full width rear LED lights, and premium interior materials.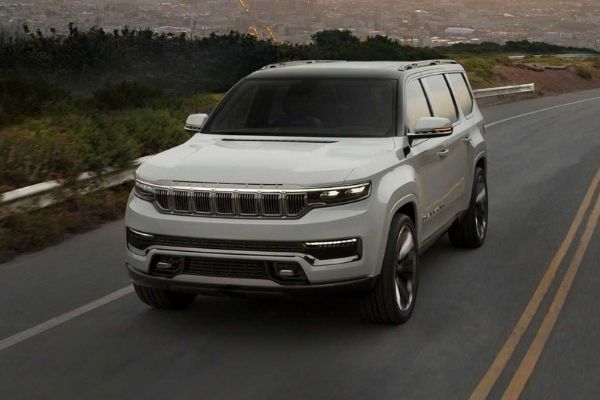 The 2022 Jeep Wagoneer Concept
The most surprising feature that will make the Jeep Wagoneer's comeback worth anticipating is its interior technology features. The Jeep Wagoneer will be equipped with a total of seven screens running on Uconnect 5.
>>> Related: 2020 Jeep Gladiator joins PH midsize pickup truck battle for under P4M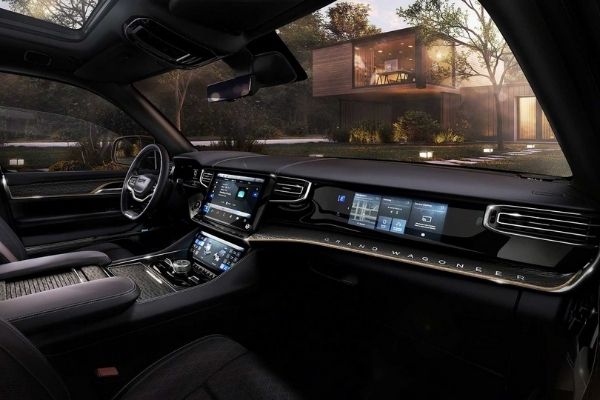 The infotainment screens located upfront
The main infotainment screen is a 12.1-inch located in the upper portion of the center console. This will display features such as the audio system, navigation, radio, among others. Another infotainment screen located in the center console is a 10.3-inch lower display that controls auto functions such as climate control, seat position, seat massager, and more.
>>> Related: There's legit reason why Mahindra Thar looks like a Jeep Wrangler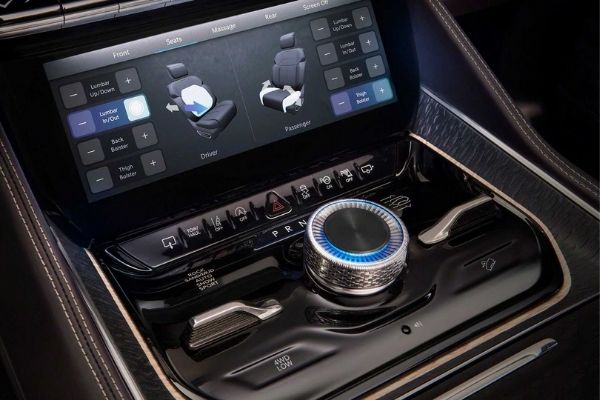 Are analog knobs dead?
The front passenger also gets a 10.3-inch touchscreen infotainment screen located right on the dashboard made for navigation and device connectivity. For the rear passengers, each gets its own 10.3-inch infotainment screens. In addition, a 10.1-inch touchscreen display is also installed located in the center portion of the rear cabin.
>>> Latest update: 2021 Jeep Wrangler: Expectations and what we know so far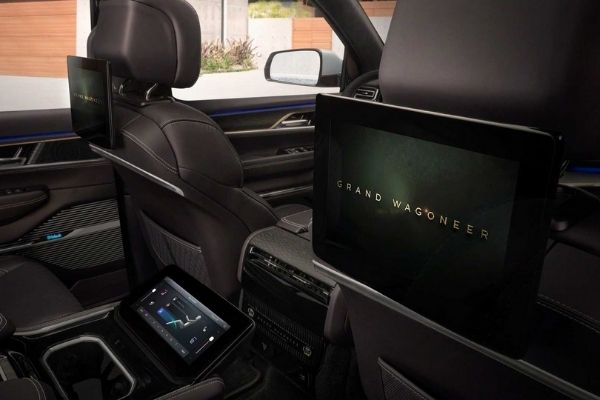 Jeep is yet to announce the functions of the rear infotainment screens
In consideration of all the new innovative features in the Wagoneer, we can say that the Jeep is going big for the SUV. No further details have been released for the upcoming Wagoneer. Once released, it will rival against the likes of Chevrolet Tahoe, Lincoln Navigator, Cadillac Escalade, and GMC Yukon in the U.S. auto market.
Here at Philkotse.com, we value your interest in the automotive industry. Visit our website to find out more.


Rex Sanchez
Author