The crossover exhibited a bit of understeer at relatively low speeds.
Cars are not always about straight-line acceleration and stopping power. Stability under extreme movements is also an important factor in performance and safety, which is why many global models are subjected to the evasive maneuver test, more commonly known as the 'moose test'.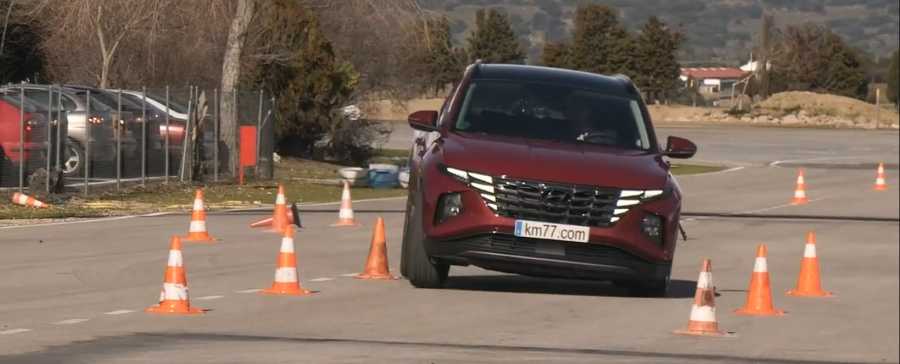 The new generation Tucson's handling was put to the test (Image: km77.com)
The 2021 Hyundai Tucson is no exception. With an increased wheelbase accompanying its radically new design aesthetic, there will be inevitable questions about the new model's maneuverability and handling. To address them, the new Tucson was put through its paces in Spain, documented by the Spanish-language website km77.com. Watch the video below:
A Tucson hybrid variant in Style trim with all-wheel-drive was used in the assessment, sporting 19-inch Michelin Primacy 4 tires which are presumably part of its standard equipment. The first run is set at 76 km/h with the electronic stability program engaged.
Evading left to avoid a hypothetical obstacle in its path, the Tucson manages to clip a cone on its front end as it swerved again to the right on the third section of the course, indicating understeer on the model.
>>> Related: 2021 Hyundai Tucson N Line is now part of our wish list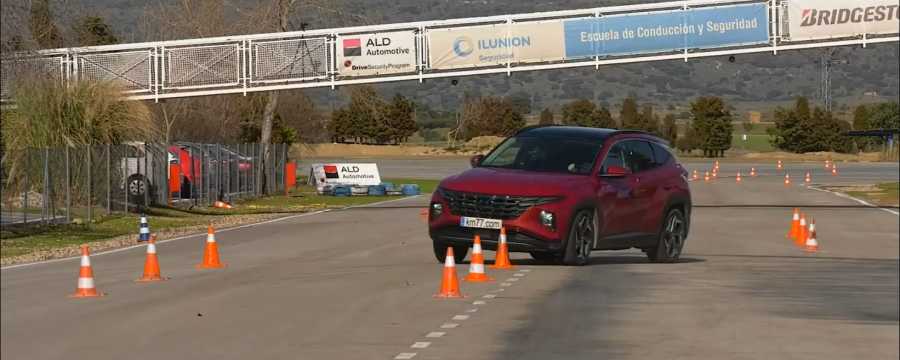 Understeer was quite evident as the Tucson repeatedly clipped cones with each attempt (Image: km77.com)
Dialing down the entry speed to 76 km/h achieved the same result. At 74 km/h, a cone was hit as early as the second section. After several more attempts, the Tucson finally managed to avoid the cones entirely while maneuvering at 71 km/h.
Single-lane swerves were a little more satisfactory, with the Tucson clearing the course at 78 km/h.
The testers note that while the particular Tucson variant came with adjustable shock absorbers, there was no perceptible difference even when maneuvering in Sports mode, the stiffest setting available.
A second slalom course demonstrated how little body roll was observed, despite the crossover's comfort-oriented ride quality and tall stance.
>>> Related: 2021 Hyundai Tucson: Expectations and what we know so far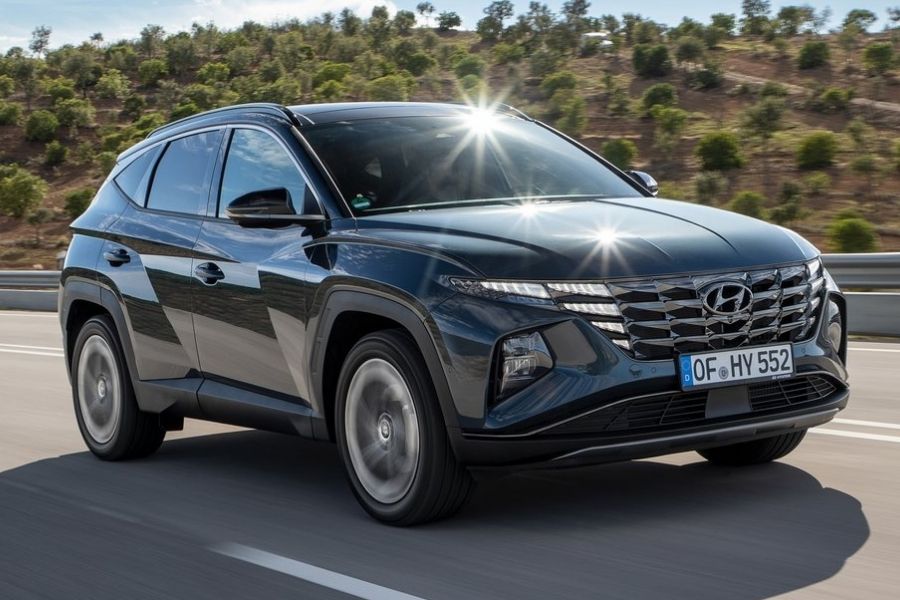 The testers concluded that the new Tucson has decent steering and predictable handling
According to the reviewers, the 2021 Hyundai Tucson demonstrated a decent steering response overall, which made its reactions safe and easy to predict. This should factor as a criterion for potential buyers when the new-generation model arrives on our shores this year.
Slide into our regular updates on the most anticipated models at Philkotse.com.
Know more about Hyundai Tucson 2021

<p>The Hyundai Tucson is a compact, five-door crossover with a front-engine, front-wheel-drive layout. It can fit in up to five occupants including the driver, and it has a default cargo space of&nbsp;877-liters. For the Philippine market, the Hyundai-made model either gets a 2.0-liter inline-4 gasoline engine or a 2.0-liter turbodiesel inline-4. The gasoline engine option can make up to 155 horsepower and 192 Nm of torque. The diesel option can produce 185 horsepower and 402 Nm of torque. Only the entry-level GL 2.0 FWD MT is available with a six-speed manual transmission.The automatic gasoline variant uses a six-speed automatic gearbox, while the diesel variants come standard with an eight-speed automatic transmission.</p>

Joseph Paolo Estabillo
Author