Toyota's bestseller is getting a new face in a few days.
A couple of days ago, Toyota Motor Philippines (TMP) announced through its official Facebook page, that it will launch a new model on July 25, 2020. The company posted a teaser poster with the tagline: "Ready to level up?"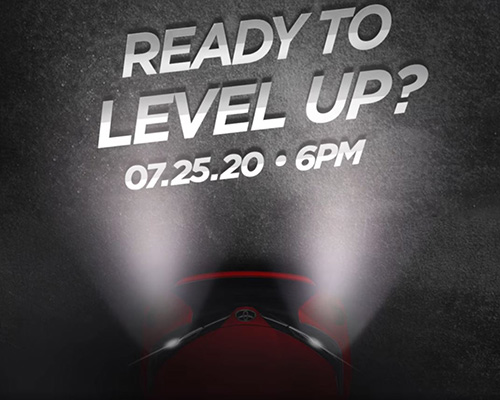 Are you ready to level up?
As a result, many people were excited, and we're firing out guesses as to what TMP was launching. Later on, we found out that it's going to be a facelifted 2020 Toyota Vios, thanks to our colleagues from Carguide.ph who got several leaked photos from an anonymous tipster.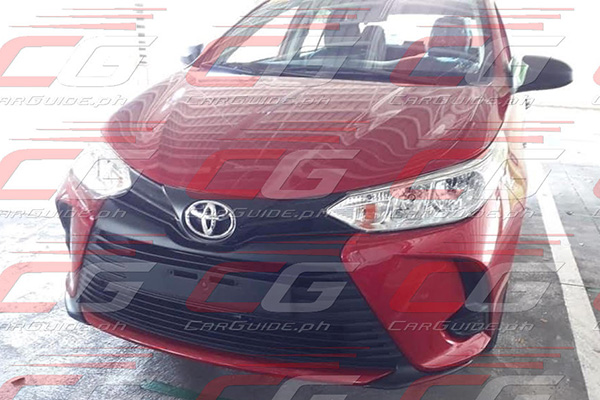 Yep, it's very reminiscent of the Toyota Corolla Altis. 
Now there are three photos, one each for the entry-level variant, the mid-tier trim, and the top trim. The top trim, just like a lot of other top-of-the-line models nowadays, have eschewed using chrome, and instead adorned with a glossy blacked-out grille. It also has LED headlights, and that's something that the Toyota Vios didn't have before. The mid-trim, on the other hand, appears to be riding on alloys wheels, while the entry-level trim features a matte black, obviously plastic version of the new, sporty-looking front end.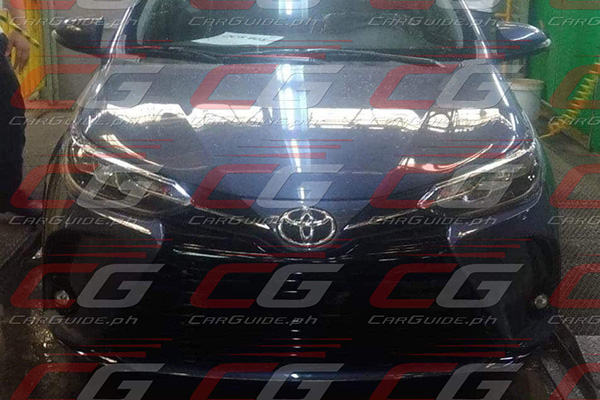 Note the gloss black grille and the chrome strip
With regards to the overall shape of the front fascia, all three look like they're sporting a design which is quite a departure from the currently available Toyota Vios. Gone is the bulbous, "joker" like grin, and instead, as far as the leaked photos go, the new look is something more akin to the Toyota Corolla Altis, thanks to the facelifted Vios' wider grille, and wider lower bumper.
All in all, the facelifted Toyota Vios is much more angular looking than ever before, and we can even say that its new design is more in line with the currently prevalent Toyota design language.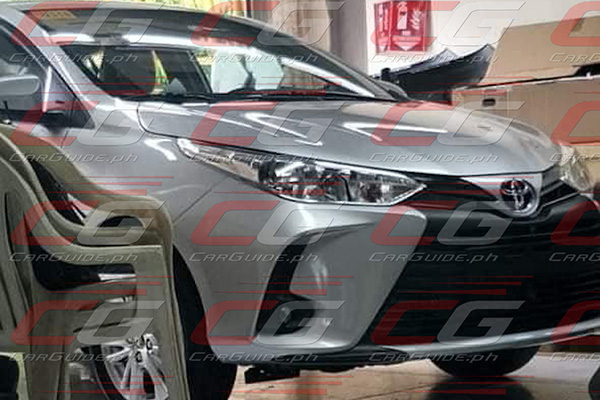 A look from the side at the facelifted Vios
When it comes to specs, nothing has been revealed yet, but we're guessing that this facelifted 2020 Toyota Vios will use the same engine and transmission options fitted to the current model.  
For more exciting automotive news, keep reading here on Philkotse.com. 
Know more about Toyota Vios

In 2002, the Vios template was introduced. It became one of Toyota Motor Philippines' best-selling and most treasured nameplates along with its SUV and MPV brothers. It is a subcompact sedan that sets a new standard for enjoyable and luxurious driving. The Vios also consistently belongs to the best-selling cars in the country. It is driven and tested by thousands of Filipino drivers both for private and public use. The Japanese subcompact sedan is proudly Philippine-made. The Toyota production plant located in Santa Rosa, Laguna, continuously produces these subcompacts to meet the Philippine market's demand. In 2020, Toyota Motor Philippines introduced the new Vios that's now offered in nine variants with a starting price of Php 671,000. The top-of-the-line Vios G variant, on the other hand, is priced at Php 1,056,000. The Japanese subcompact sedan features a host of creature comforts and safety features. It also gets two engine options. The Vios provides a wide range of color options, including Black, Red Mica, Pearl White, Thermalyte, Blackish Red, Alumina Jade, Freedom White, Grayish Blue, and Super Red.

Cesar G.B. Miguel
Author
Cesar is a graduate of AB English with previous experience working as a freelance writer for varied internet publications in-between his former stints in the Pharmaceutical Industry, and later as a First Aid Provider and Training Staff at the Iligan City Disaster Risk Reduction and Management Office.
Since childhood, Cesar has been keenly interested in cars. He has learned the ins and outs of these marvelous vehicles and is a competent amateur mechanic who is keen on sharing his knowledge.
Cesar is perceptive of car culture in general – not only in the Philippines but in global regard, as well. His knowledge ranges from the prevalent stories and trends among car enthusiasts around the world, to closely following the latest local and international developments in the automotive industry.