It remains to be one of the most fuel-efficient cars in the country based on our tests.
Fuel consumption rating will always be an important feature when looking for a new car. In fact, the heavy traffic, especially during rush hours, in the country is what pushes car buyers to purchase a fuel-efficient vehicle.
The engine is one of the most important factors when determining a car's fuel consumption rating. Smaller engines tend to be more fuel-efficient as compared to those with bigger engines since they only require a small amount of fuel to run.
We put the Toyota Wigo to the test
The Toyota Wigo is marketed by Toyota Motor Philippines (TMP) as an affordable hatchback that offers both reliability and practicality. It is the Toyota vehicle that comes with the smallest engine in TMP's local lineup.
2021 Toyota Wigo Philippines Review: Best value-for-money small hatchback?
Under the hood, all variants of the Toyota Wigo is powered by a 1.0-liter DOHC gasoline engine with VVT-i capable of producing 65 horsepower and 89 Nm of torque. The engine is coupled to either a 4-speed automatic transmission or a 5-speed manual transmission.
Perhaps the biggest strengths the Toyota Wigo can offer despite lacking power are both its low fuel consumption and affordable pricing starting at P568k. These two selling points of the Wigo are what make the hatchback the ideal vehicle for those who are just starting with their respective careers.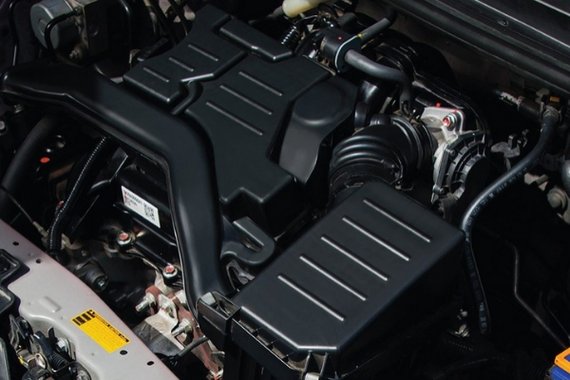 The 1.0-liter DOHC gasoline engine with VVT-i
In addition, weight is another factor to look at when determining a fuel consumption rating. The Toyota Wigo is a lightweight hatchback that sports a small-sized appeal. This feature helps the Wigo solidify its role in the local market as a fuel-efficient option.
>>> Related: Fuel comsumption in the Philippines: The real deal!
Fuel Consumption of Toyota Wigo
Now, we've been hearing that the Toyota Wigo is indeed a practical hatchback that offers a good fuel consumption rating. The only thing we should be asking by now is, what are the numbers?
We have conducted a test to determine the fuel consumption ratings of the Wigo for both city and highway driving. The Wigo variant that we have chosen to drive around town is the top-spec Wigo TRD S 1.0 AT variant.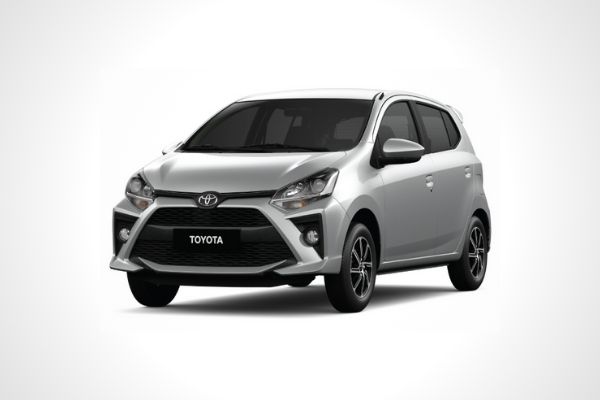 Here's a look at the Toyota Wigo E and G variants
Toyota Wigo's fuel consumption on city driving
As for the city driving, we drove along EDSA (from Pasay to Trinoma to be exact) at an average speed of 40 km/h. The fuel consumption rating we got from the Toyota Wigo TRD is 15.2 km/L – a very noteworthy result considering the speeds we were testing.
Toyota Wigo's fuel consumption on highway
On the other hand, we have also driven the Toyota Wigo TRD on the highway at an average speed of 90 km/h. The fuel consumption of Toyota Wigo we got is an impressive 24.3 km/L.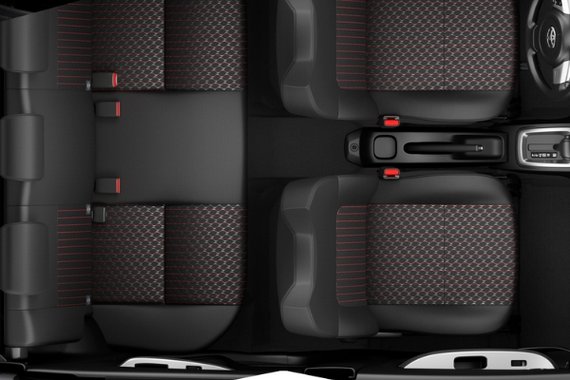 It can accommodate up to five individuals
Of note, the test is done using the Toyota Wigo TRD variant. In case you didn't know, the TRD variant comes with TRD body kits that make it a little heavier as compared to the other Wigo variants.
The TRD body kits on the Toyota Wigo include TRD rear spoiler, rear skirt, front spoiler, and side skirt. This means that you can get slightly better fuel consumption if decide to go for the E and G Wigo variants.
>>> Related: Which is more fuel-efficient, Toyota Vios or Honda City?
Toyota Wigo: How to Extend Mileage
Despite having a good fuel consumption rating already, there are still ways you can do in order to further improve the rating of the Toyota Wigo. Here are four tips you can do to save up on some fuel:
1. Inflate your Wigo tires to the correct pressure
The correct pressure is as prescribed by the manufacturer. Running on low tire pressure increases rolling resistance which then forces your engine to run faster by consuming more fuel. The Toyota Wigo is equipped with 14-inch alloy wheels for all variants.
2. Avoid driving with heavy loads
The Toyota Wigo is not a rugged pickup truck like its sibling, the Hilux. Not only does driving with a heavy load increases the chance of damaging your Wigo, but also increase fuel consumption. Remember, the Toyota Wigo runs on a 1.0-liter engine only. Be mindful of the things you bring with you on the road.
3. MT vehicles are more fuel-efficient than AT units
Generally, vehicles coupled with an MT are more fuel-efficient as compared to vehicles coupled with an AT. The reason for this is that an AT changes gear more often as compared to an MT.
Plus, if you are familiar with how revs and gears work together, you can surely save some fuel on an MT. With this being said, you can either get the E or G MT variant for a better fuel consumption rating.
4. Follow the Wigo's preventive maintenance schedule
Preventive maintenance schedule (PMS) includes filling up your Wigo with new motor oil. This way, the mechanisms on your engine can work smoother and more efficiently that automatically results in a better rating for the fuel consumption of Toyota Wigo.
Fuel consumption of Toyota Wigo: Final Verdict
As said earlier, the consumption rating of a vehicle will always be an important factor when buying a new car. If you are looking for an affordable that comes with a great fuel consumption rating, we suggest that you consider the new Toyota Wigo.
The Toyota Wigo is currently going against the likes of the Kia Picanto, Mitsubishi Mirage, Hyundai Accent, and Suzuki Swift in the top fuel-efficient vehicles offered in the local market.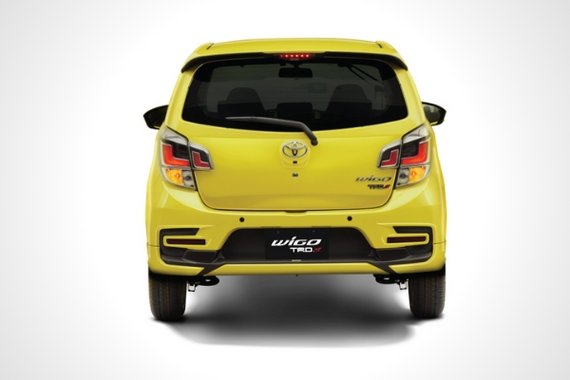 Needless to say, the Toyota Wigo is still one of the fuel-efficient cars in the country
The great thing about getting a Wigo is not only it offer practicality, but also sporty styling thanks to its latest facelift dated this year. You will never go out of style on the road with the Wigo especially if you go for the top-spec TRD S variant.
As for pricing, the base E MT variant comes with a starting price at Php 568,000. The G variants are offered with Php 623,000 price tag for the MT variant and Php 658,000 price tag for the AT variant. Lastly, the top-spec TRD S variant comes with a Php 700,000 price tag.
Here at Philkotse.com, we value your interest in the automotive industry. Visit our website to find out more.
Know more about Toyota Wigo 2021

The Toyota Wigo is a small city car powered by an inline-3 gasoline engine. Power is sent to the front either by a four-speed automatic or a five-speed manual transmission. The Wigo is built by Daihatsu, which is one of Japanese car brand Toyota's subsidiaries. In other countries, it is known as the Agya.

Rex Sanchez
Author