Check this guide if you're considering to get an FJ Cruiser.
The Toyota FJ Cruiser was first introduced in the local market by Toyota Motor Philippines (TMP) in 2013. With its retro and aggressive SUV styling, the FJ Cruiser instantly became a dream among many Filipino car buyers in the early days.
Unfortunately, sales declined over the years most likely due to the FJ Cruiser's relatively high price tag at Php 2,098,000 and lack of updates in recent years. Some markets decided to stop selling the Toyota FJ Cruiser but this vehicle is still offered in the Philippines with one variant only that uses a 4.0-liter V6 gasoline engine.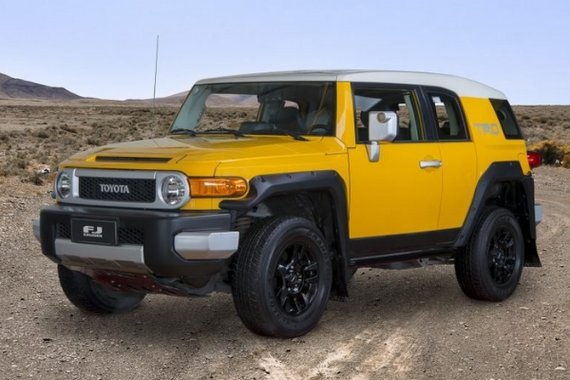 One of the most recognizable vehicles on the road, the Toyota FJ Cruiser
If you're planning to get a Toyota FJ Cruiser, it is best to know how much would it cost to own one. For that reason, we have listed down the estimates in maintaining an FJ Cruiser. Do note that the prices can vary without prior notice and can still depend on your chosen dealership. As such, the following estimates are just for ballpark figures.
Maintenance costs for Parts and Labor
Despite the Toyota FJ Cruiser's proportions and large engine, the preventive maintenance service (PMS) costs of this unit are relatively affordable as compared to other Toyota vehicles such as the Fortuner and the Hilux. However, the FJ Cruiser comes with one of the most expensive PMS costs after reaching the 80,000-km mileage, or around three to five years of ownership, with an estimated price of Php 18,000.
Fortunately, the first year of ownership will be relatively light for your pocket. The first 1,000-km and 5,000-km mileages are priced Php 1,800 each. You can expect that TMP will only service your Toyota FJ Cruiser's oil system at the said mileages.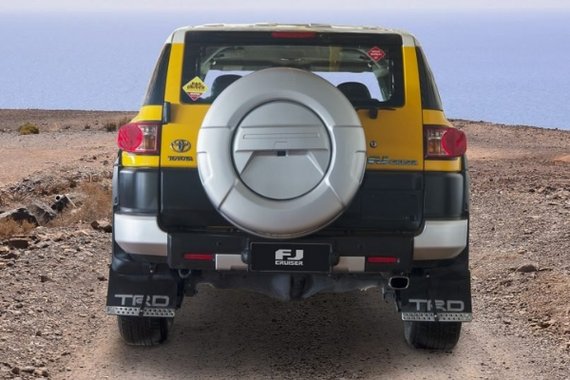 A capable vehicle for the city and off-roads
The 10,000-km mileage comes with a price that ranges from Php 3,100 to Php 4,900, depending on the condition of your unit. Both the 15,000-km and 25,000-km mileages will costs you from Php 3,100 to Php 5,700. TMP will inspect which parts need to be replaced so prices can vary.
But in between those mileages, the most expensive PMS costs for your first year of ownership is at the 20,000-km mileage which is priced at Php 8,400 to Php 9,800. Overall, you can expect to pay Php 21,300 to Php 29,700 during the first year of ownership if you drive the FJ Cruiser on a daily basis. The price will get higher as the years pass by as more major parts must be replaced.
>>> Related: Toyota Hiace Maintenance: How much does it cost to own one?
Overall Summary
| | | | | | | |
| --- | --- | --- | --- | --- | --- | --- |
| Mileage (KM) | 1k | 5k | 10k | 15k | 20k | 25k |
| Cost (Php) | 1,800 | 1,800 | 3,100-4,900 | 3,100-5,700 | 8,400-9,800 | 3,100-5,700 |
| | | | | | | | |
| --- | --- | --- | --- | --- | --- | --- | --- |
| Mileage (KM) | 30k | 35k | 40k | 45k | 50k | 60k | 70k |
| Cost (Php) | 3,100-4,900 | 3,100-5,700 | 13,600 | 3,100-5,700 | 3,100-4,900 | 8,400-9,800 | 3,100-4,900 |
| | | | | | | | |
| --- | --- | --- | --- | --- | --- | --- | --- |
| Mileage (KM) | 80k | 100k | 120k | 140k | 160k | 200k | 240k |
| Cost (Php) | 18,000 | 8,400-9,800 | 13,600 | 8,400-9,800 | 18,000 | 13,600 | 18,000 |
**NOTE: Prices are inclusive of 12 percent VAT. The said prices only include labor and parts and not materials, consumables, etc.
Here at Philkotse.com, we value your interest in the automotive industry. Visit our website to find out more.
Know more about Toyota FJ Cruiser 2021

After recognizing its demand, Toyota Motor Philippines brought the FJ Cruiser in the country in 2013. The Toyota FJ Cruiser maintained its predecessor's aesthetic principles – tough, intimidating, and boxy with rounded corners. At the same time, it received modern technological updates. The Toyota FJ Cruiser is road ready, be it paved or not. Inside this 4x4, occupants will be welcomed by a mix of old-school touches and modern flair, which is visible in the center console. Some of the contemporary touches on the Toyota FJ Cruiser include the accessory power outlet, multi-info display, and wireless door lock. The model also features airbags, vehicle stability control, vehicle immobilizer, and anti-lock braking system. With around 700 mm wading depth, superb off-road capabilities, and good ground clearance, the Toyota FJ Cruiser can compete against other equally rugged 4x4 off-road models. Under the hood lies a 4.0-liter 24-valve DOCH Dual VVT-I V6 power plant that produces 268 hp and 380 Nm of torque. It is paired with a 5-speed automatic transmission. This midsize sedan has ended its life cycle in most markets, but it is still going strong in various Asian countries, including the Philippines. The Toyota FJ Cruiser is priced at Php 2,083,000 and is offered in a single standard variant with a V6 engine.

Rex Sanchez
Author