This can be your next business partner.
The Mitsubishi L300 has been around on Philippine roads since the 80s, and has created a reputation as one of the best workhorse vehicles you can buy. It is a partner by many Filipino entrepreneurs in growing their business networks due to the commercial vehicle's (CV) reliability and durability.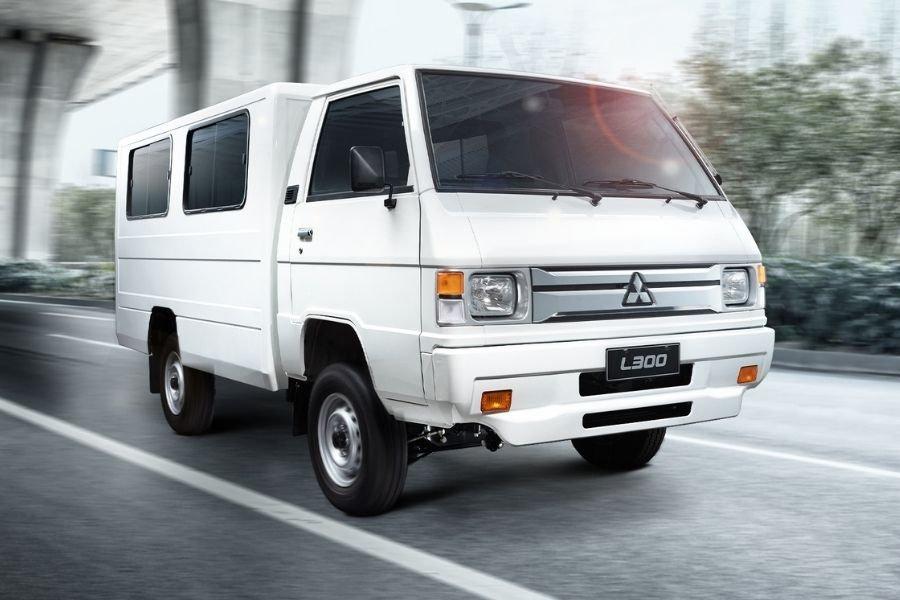 Mitsubishi L300
As a CV, fuel consumption is an important characteristic so it can deliver items to farther distances without spending too much on gas money. This is why when Mitsubishi Motors Philippines Corporation (MMPC) introduced the new and more efficient diesel engine in 2019, the L300 just became more competitive.
With that being said, we have listed down the Mitsubishi L300's fuel consumption below so you have an idea whether to consider this CV for your next purchase or not.
Mitsubishi L300: Fuel consumption
In a fuel consumption rating test for the Mitsubishi L300 conducted by the Automobile Association of the Philippines (AAP), the Japanese CV managed to register 15.43 km/l.
The said fuel efficiency numbers are delivered by the vehicle's 2.2-liter 4N14 turbodiesel engine capable of generating 98 horsepower and 200 Nm of torque. MMPC claims that this engine can not only provide more torque than the previous engine, but also offers 10 percent more fuel efficiency.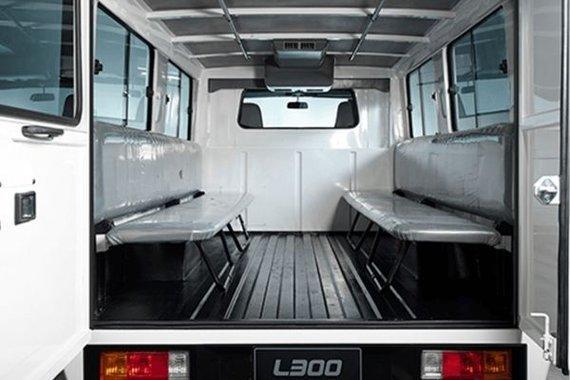 A longtime partner of Filipino businesses
You can further improve the Mitsubishi L300's fuel consumption with the CV's use of a 5-speed manual transmission. A manual gearbox can be more fuel-efficient than a torque converter automatic by keeping the engine RPMs as low as possible. This can be done by shifting to a higher gear whenever possible.
Some factors can affect the fuel efficiency of the vehicle such as weight. As a workhorse vehicle, hauling a lot of cargo is its nature. If there are items in the cabin that you don't need on the go, we recommend that you leave them at home to reduce weight. This way, you can maximize the 10 percent more efficiency of the 4N14 engine.
For long-distance hauls, the L300's AAP fuel consumption rating should be enough to help you deliver your goods without spending too much on fuel. But just like what we said earlier, the more cargoes you haul on a trip, the less fuel efficiency rating the Japanese CV will return.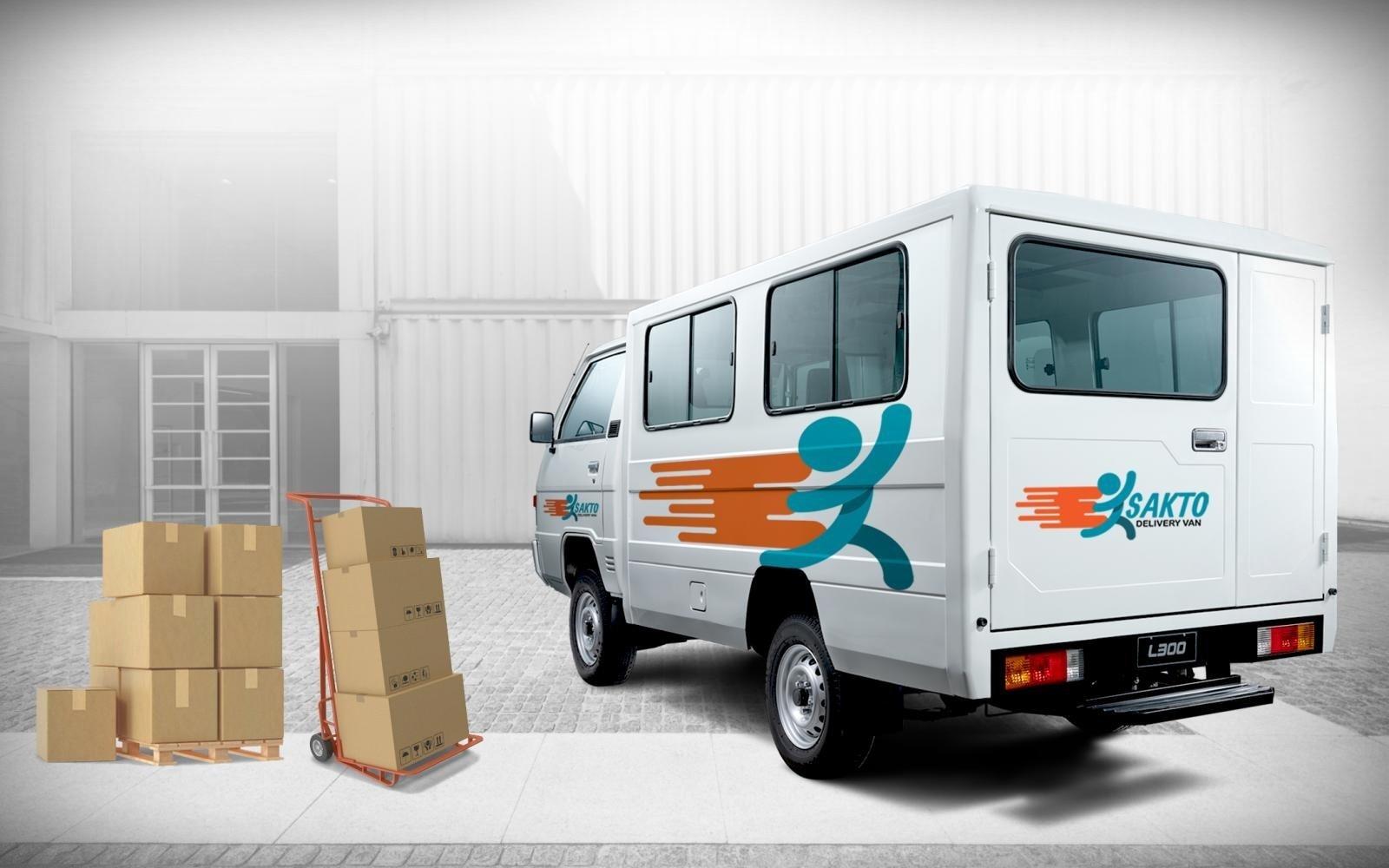 It is powered by a more powerful, efficient, and cleaner engine
Try not to exceed the payload capacity rated at 1,145 kg when driving on the highway, especially during rainy weather. During these conditions, the vehicle is prone to slipping considering that it doesn't have an advanced stability control system. Also, if you will haul heavy cargoes, we recommend that you don't fill the L300's fuel tank capacity of 55 liters to a maximum to reduce weight.
Although the Mitsubishi L300 offers improved fuel efficiency, do note that diesel is more expensive than gasoline these days due to the soaring price of crude oil in the global market. As such, plan your trips ahead of time as driving around to look for your destination can cost you some gas money.
Mitsubishi L300 fuel consumption: Verdict
MMPC has managed to improve the Mitsubishi L300's overall engine performance including the fuel consumption rating and emissions. So yes, you can consider this Japanese CV if you are looking for an efficient vehicle for your business as it also offers more power of around 40 percent.
But as a vehicle designed for hauling operations, the good and improved fuel consumption rating can easily be disrupted. With that being said, learn to manage the weight you will carry so you can maximize the efficiency of the CV.
Get more car fuel tips at Philkotse.com.
Know more about Mitsubishi L300 2022

The current Mitsubishi L300 2022 by Japanese automaker Mitsubishi is based on the L300 Versa Van. While the latter was more of a family carrier, Mitsubishi has since marketed the L300 FB mainly as a commercial vehicle (CV). It is sold under one variant only which is the Cab & Chassis priced at Php 804,000. In the Philippines market, the L300 FB uses a Euro 4 compliant 2.2-liter 4N14 diesel power plant. At most, this mill can make up to 98 horsepower and 200 Nm of torque. Power is sent to the rear via a five-speed manual transmission.
When it comes to dimensions, the L300 spans 4,440 mm in length, 1,695 mm in width, and 1,915 mm. Also, it gets a wheelbase and ground clearance rated at 2,350 mm and 195 mm, respectively. This Mitsubishi CV is competing in the local market against the likes of Kia K2500, Isuzu Traviz, and Hyundai H-100.

Rex Sanchez
Author
Recent posts