It had a recall before but Ford fixed that. 
The Ford Ranger is without a doubt one of the most popular pickup trucks in the Philippine market today. Just take a look at many of our roads and you'll see one or two running around.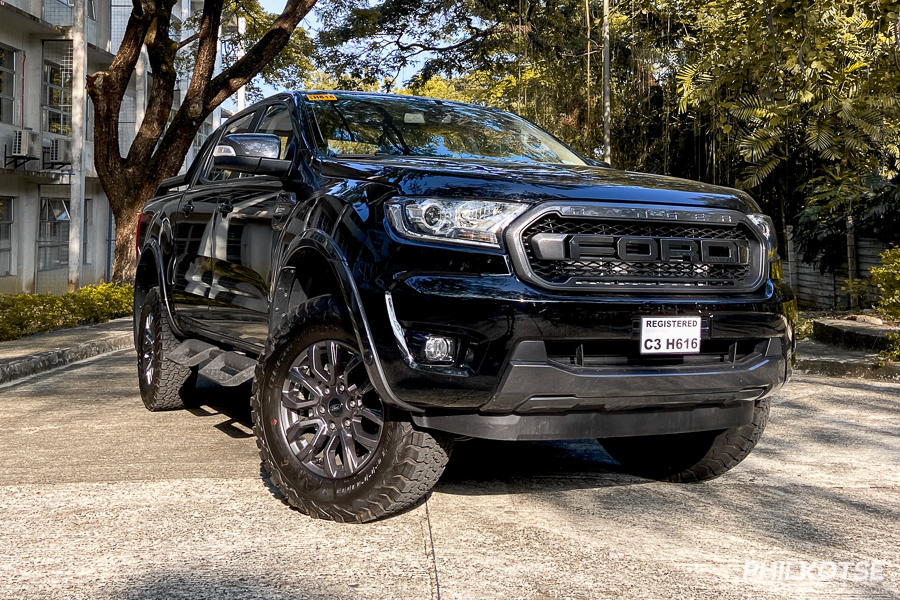 The Ford Ranger FX4 Max
Well, that's unsurprising since the Ranger offers a lot to its owners. The Ranger Wildtrak, XLS, XLT, and the FX4 are great for comfort and hauling, while the FX4 Max will perform well for going off-road. 
Like any car though, the Ranger will see its share of problems due to age as well as wear and tear. So, what are the Philippine-spec Ford Ranger's common problems? Let's talk about those. 
Ford Ranger Common Problems 
One of the most common issues for the Ford Ranger is related to aircon problems. This is common on older Rangers, or ones that are used on a daily basis non-stop. Dust of course can accumulate on the coil. This results in poor cooling performance, and sometimes weird smells. 
To fix this, one might need to remove several pieces of the truck's interior. The AC unit after all, is located underneath the dashboard, directly under the center stack. If you aren't prepared to do this, it might be a good idea to take it to the casa or a car air-conditioning specialist.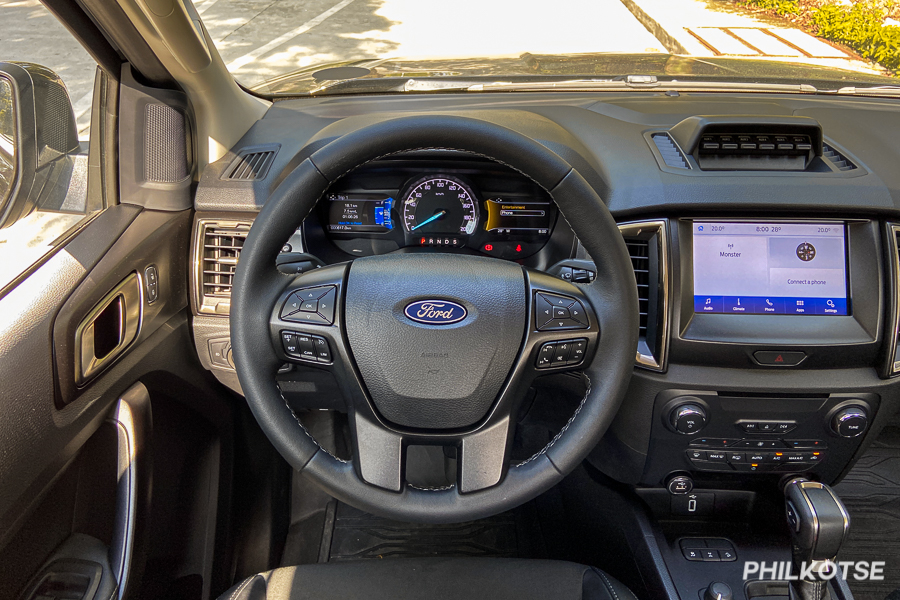 There's a lot that could go wrong with disassembling a dashboard. It is after all, full of electronics 
Also note that the location of the said part can vary between Ranger generations. So if in doubt, consult your car's manual. It's also a good idea to replace the air-conditioning system's filter as recommended by the manufacturer. 
Next up are issues with the Ford Ranger's lights. While uncommon on the current T6 Ranger, these can be encountered on the older second-generation PJ/PK Ranger. To be specific, some of these units can often have problems with activating the truck's low beams, or switching back and forth between high and low beams. 
One common fix for this is to reset the truck's body control module (BCM). If that doesn't work, the said part might need a replacement. Before doing that though, check for blown fuses and try to replace the bulbs first.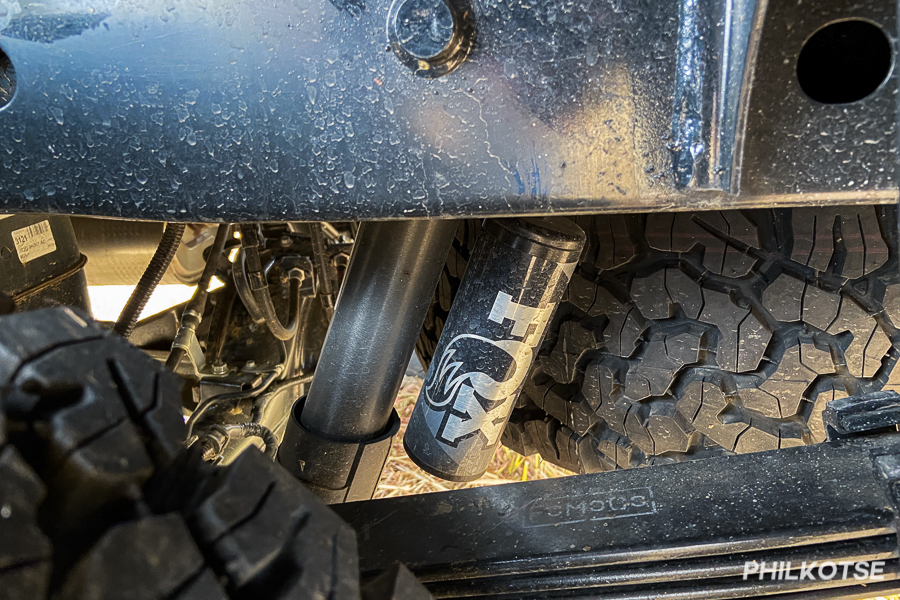 Fox suspensions fitted on the Ranger FX4 Max
Also, high mileage Ford Rangers can have turbo problems. This stems from the fact that its engine uses a direct-injection fuel system, which allows for spraying fuel into its engine's cylinders. Occasionally though, oil can get into the said cylinders. As such, the burned oil can cause carbon deposits to stick to the engine's valves and restrict air-flow. This of course results in power loss, vibrations, and rough idling. 
As much as we want to encourage you to embrace the "do-it-yourself" spirit, this is a complicated fix. As such, it would be safer for you, your wallet, and your car to seek the services of a diesel specialist to get rid of the aforementioned carbon deposits   
Remember also that turbos work by using moving parts to compress air. That said, foreign objects can make their way into the turbo on very rare occasions. The usual symptoms of this problem are loss of performance, and odd noises from the turbo.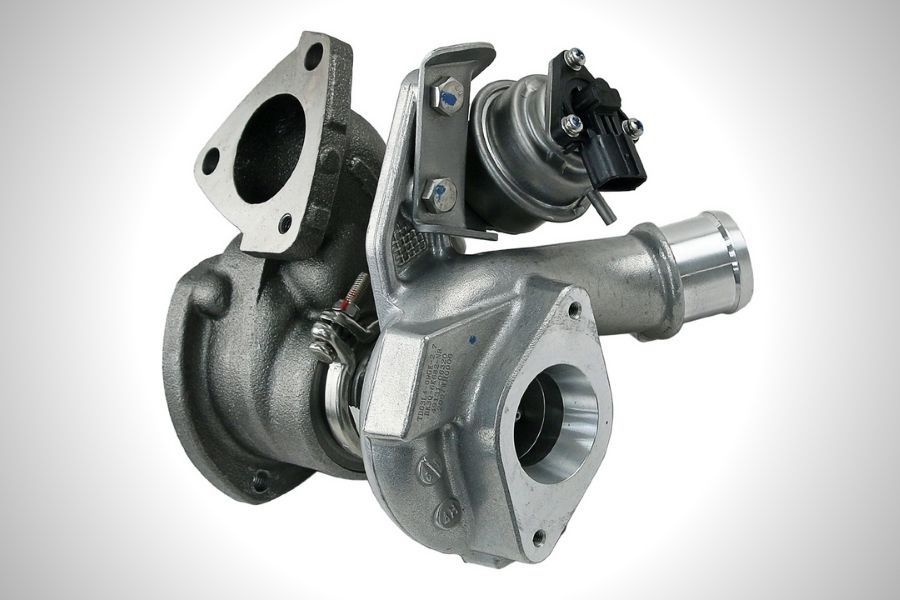 An OEM turbocharger for the Ford Ranger T6 2.2-liter variants
As the compressor fans and turbines of the turbo move at high speed, one should also check the physical condition of these parts. If solid debris indeed makes it into the turbo, one can expect the chipping of its moving parts. If the aforementioned has happened to your turbo, you might want to get it replaced by a mechanic. 
Lastly, there's also the Ford Ranger's transmission problems. This was on the variants with the 10-speed automatic, and symptoms of these include shifting issues, and loss of drive. According to Ford, this is caused by the failure of fluid pump gears, which consequently results in loss of hydraulic fluid pressure. The ones with the five-speed manual and six-speed automatic transmissions did not experience this issue.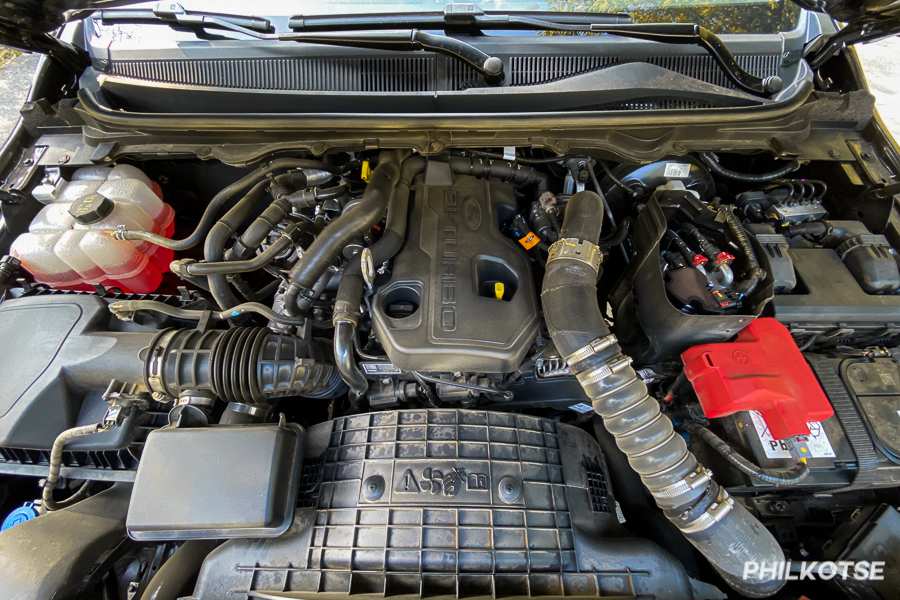 The 2.0-liter Biturbo diesel engine
Ford Philippines however, has since contained this problem. They did this with a recall back in 2020. If you suspect that your truck is affected by this, one can make sure by visiting Ford Philippine's Field Service Action Tracker. Just enter your truck's 17-digit VIN number and it will determine if it is part of the said recall. 
Do note though that only 1,000 of the Thai-made Rangers, and Everest SUVs were affected by this. So yeah, the chances of this happening are quite rare considering that there are tens of thousands of Rangers running around the Philippines today. It is also certain that Ford already performed the necessary steps to remedy this problem. As such, newer Ranger units built after the recall are free of this issue. 
For more car maintenance guides, and car buying and selling guides, keep it here on Philkotse.com. 

Know more about Ford Ranger 2022
The 2023 Ford Ranger is a 4x4 or 4x2 pickup truck. It is the latest version of the said model, and as of its launch in the Philippine market, it has a total of eight different variants.
These are the top-spec Wildtrak 4x4, Wildtrak 4x2, Sport 4x4, Sport 4x2, XLT 4x2, XLS 4x2 AT, XLS 4x2 MT, and the entry-level XL 4x4. As of 2022, prices for these trims ranges from php 1,198,000 to Php 1,885,000.
Under the hood of the new Ranger are two-different diesel mills. For the Wildtrak 4x4, it uses a 2.0-liter biturbo that can churn out 210 horsepower and 500 Nm of torque. It is also the sole trim that uses a 10-speed automatic tranny.
The rest of the all-new Ranger then gets a 2.0-liter turbodiesel that can produce up to 170 horsepower and 405 Nm of torque. Only the XLS 4x2 and the XL 4x4 may come with a six-speed manual. The other non-biturbo trims then use a six-speed automatic.
Size-wise, the all-new 2023 Ranger is 5,370mm long, 1,918mm wide, and 1,884mm in height. They also offer a wheelbase length of 3,270mm, and a ground clearance of 235mm.
Locally, the 2023 Ford Ranger faces the Toyota Hilux, Nissan Navara, Mitsubishi Strada, Isuzu D-Max, Mazda BT-50, etc.

Cesar G.B. Miguel
Author