The Tokyo Motor Show this year will attract the attention of 150 companies and more than 27 car manufacturers from all over the world.
The Japan Automobile Manufacturers Association, Inc. has recently announced the schedule of the 45th Tokyo Motor Show 2017. Accordingly, this
car event
will take place in 10 days (from October 27 to November 5) on the theme of "BEYOND THE MOTOR".
2017 Tokyo Motor Show will focus on the prospect of the automotive industry, especially technological factors in each vehicle and smart transportation models in big cities.
>>> View more: Sexiest and fastest cars at 2017 London Motor Show
"Maybe one day in the not so distant future, the very concept of the car will be unrecognizably different from what we know today. But let's not forget that in essence, a car moves people. It moves not only their bodies but their hearts", according to the Introduction on 2017 Tokyo Motor Show's official website.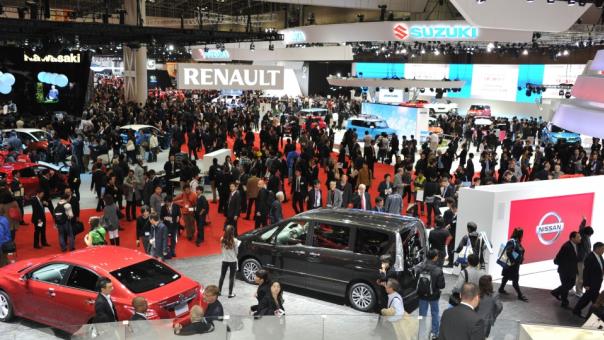 There are around 150 companies from 10 different countries attending the exhibitions
As usual, this car event will be held at Tokyo Big Sight, in the Ariake district of Tokyo's Koto-ku with the presence of 14 carmakers with 15 Japanese marques and 13 carmakers with 19 international brands. The products exhibited in the motor show include
passenger vehicles
, commercial vehicles, motorcycles, vehicle bodies, and parts, machinery and tools, as well as automobile-related services. In total, there are around 150 companies from 10 different countries attending the exhibitions.
>>> View more: New Toyota Fortuner TRD Sportivo displayed at the BIMS 2017
With the large number of participants, it is clear that Tokyo Motor Show has gradually become one of the most
influential automotive events
in Asia. Thus, come and enjoy this noticeable event at the end of October.
For more latest car news, please click
here
.