The Korean brand shows its electric future with the Kia Niro EV Concept.
The Kia Niro EV Concept has been currently on display at this year's on-going Consumer Electronic Show taking place in Las Vegas.
Niro EV Concept Unveil | CES 2018 | Kia
Looking at the production model introduced at the event, it is clearly to see that the Niro EV concept greatly resembles its non-electric Niro sibling when it comes to exterior style. However, Kia has added a number of refinements to make the EV Niro look a lot more aerodynamic with interactive LED grille and slim LED lamps.
>>> Related: Complete guide to the Kia Philippines' lineup of cars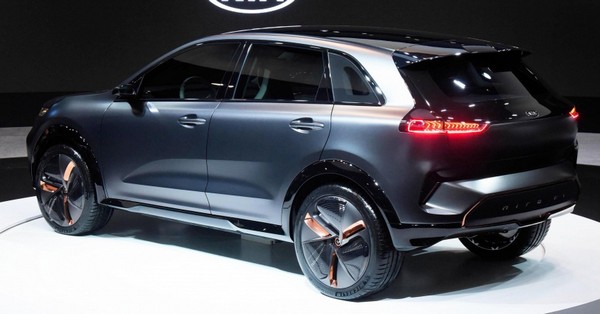 The Niro EV concept greatly resembles its non-electric Niro sibling
What's more, not only owning a unique design, the grille also works efficiently as a visual communication between pedestrian and driver. In order to further enhance this communication feature, the Niro EV is also offered with an Active Pedestrian Warning System. Equipped with cameras to detect surrounding objects, this safety system also features speakers to warn people who might get in the car's way.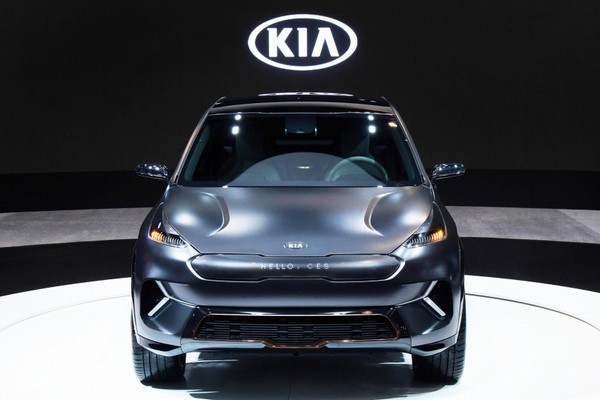 The car comes equipped with interactive LED grille and slim LED lamps
The Kia Niro EV Concept is driven by a 64kWh lithium-polymer battery with a single 150kW motor which is said to be able to reach 383 km range per single charge. According to Kia, vehicles in the future will also come loaded with the new production technology that is currently applied for the powertrain of the Niro EV.
Niro EV Concept Features | CES 2018 | Kia
Latest car news suggests that the Niro EV is schedule to go on sale in the second half of this year. In addition to this EV crossover, Kia also reveals its plan to launch an all-new fuel cell car by 2020 and introduce series of at least 16 new electrified vehicles by 2025. Furthermore, the Korean carmaker also expresses their ambition to commercialize level 4 self-driving vehicles in smart cities by 2021 and roll out in-vehicle 5G connectivity technology which can connect all of their cars by 2030.
Let's take a look at some pictures from 2018 CES to admire the Kia Niro EV Concept: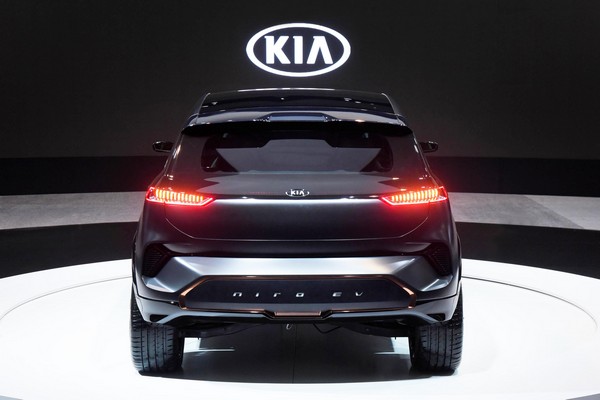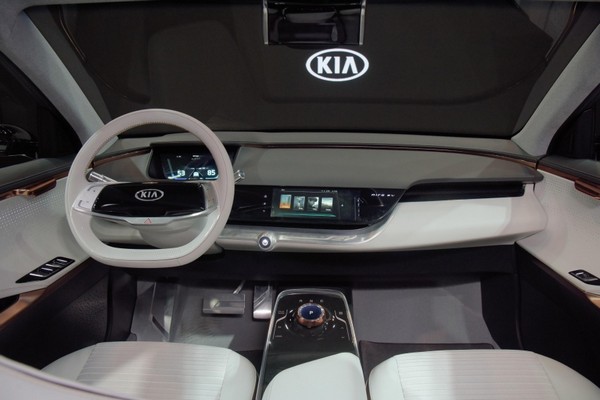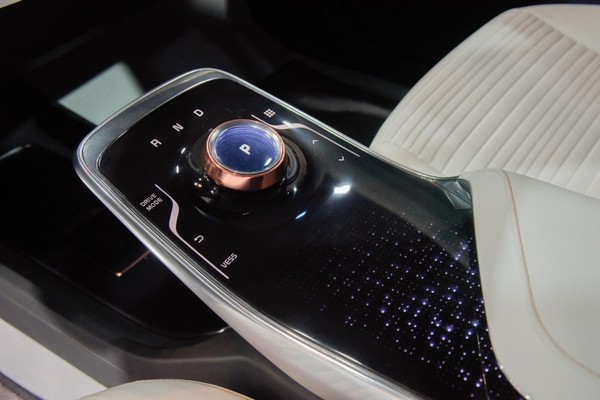 >>> Read more: Hyundai Nexo fuel-cell crossover officially unveiled at 2018 CES

Know more about Kia

Here is the complete price list for Kia Philippines for 2023. Of note, Kia currently has eleven different models. It has three sedans namely the Soluto, Forte, and Stinger. It also has one hatchback model, the Picanto. For crossovers, it currently has the Sorento, Sportage, Stonic, EV6 and Seltos. It also has the Carnival as its entry into the minivan segment, as well as the K2500 as its light commercial vehicle model.
Recent posts